Household Salvation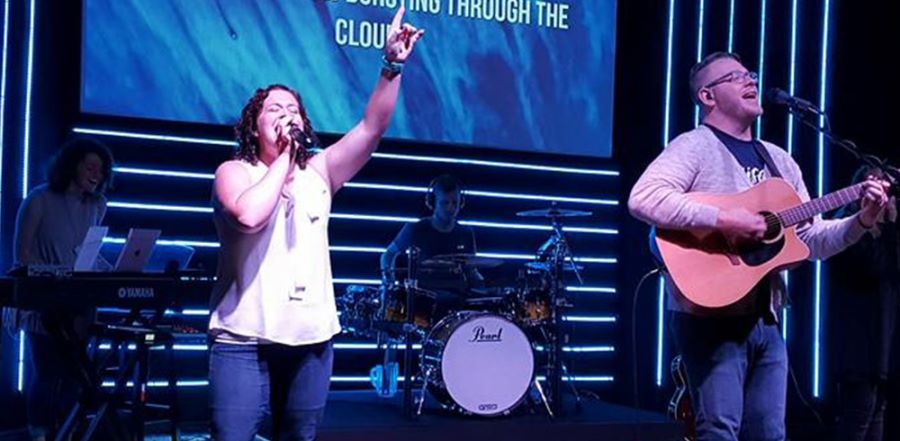 Don't miss any stories. Follow AG News!
When Jessie Taft was growing up in Burleson, Texas, her family's life centered around school events, swim team, and Girl Scouts. But life didn't include church. Her parents stopped going before Jessie's birth and never returned.
Around Easter 2011, a neighbor called Jessie's husband, Forrest, a plumber, to fix her shower and ended up inviting the family to Lifegate Burleson, an Assemblies of God church in the community 16 miles south of Fort Worth. As the worship leader sang "The Great I AM," Taft says Jesus touched her heart.

"I felt the Lord's presence, I was weeping on the floor," says Taft, 35. "I just knew He was calling me by name." She committed her life to Jesus.

The Tafts found themselves drawn even more deeply into service and studying God's Word. Jessie joined the worship team and invited her parents, Cecil and Jody Johnson, to the church.

"They came and they just kept coming back," Taft says. Today her parents lead a Lifegroup together, and Jody works in the nursery. Additionally, Jessie reached out to her sister, Terra, with whom she had had a falling out three years earlier. They reconnected and forgave each other. Terra began attending Lifegate as well.

Chad M. Benson, 41, Lifegate's senior pastor, says that family's story is common in this Bible Belt suburb where many of the churched don't consider weekly attendance important.
"We reach them with relationships, through people in the church who have natural relationships with one another, creating a culture and community environment," Benson says. "People are hungry for real relationships and community. We try to create avenues for that."
Benson and his wife, Amber, the executive pastor, planted Lifegate in 2006 with help from the North Texas District matching fund. Today, church attendance averages around 500 in three weekend services, having grown 25 percent annually. That burgeoning has prompted a building campaign to expand the auditorium. The church's target demographic is teens and young families in their 20s through 40s.
"We feel if we can reach young families with children and teenagers, we're also going to reach their parents and grandparents, too," Benson says.
Not long after Taft connected with Lifegate, a work injury sidelined her for six months. She lost her job. During convalescence she spent hours on end daily with the Lord, in the Word, and in prayer.
"God really started speaking to me," she says. "He put a call on my life and gave me a vision." She sensed the Holy Spirit urging her into ministry.
While leading a Bible study at her house, Taft learned of the North Texas District School of Ministry, which offered a yearlong path to becoming a credentialed minister. She and Amber Benson, her mentor, took the classes together. Today Taft is Lifegate's church administrator.
She credits the church for her own transformation and that of her entire family. Each member has become a fully devoted follower of Christ. Forrest leads the men's group and volunteers with Life Kids and attends camp with the couple's son, Dayton. Together the Tafts leads a Life Group. Their daughter, Caydence, works with the children's ministry and is part of the youth worship team. Dayton just started volunteering with Life Kids as well.
"Lifegate changed everything," Jessie says.
IMAGE: Jesse Taft (left) leads worship at Lifegate Burleson.