H.U.G.S. for Kids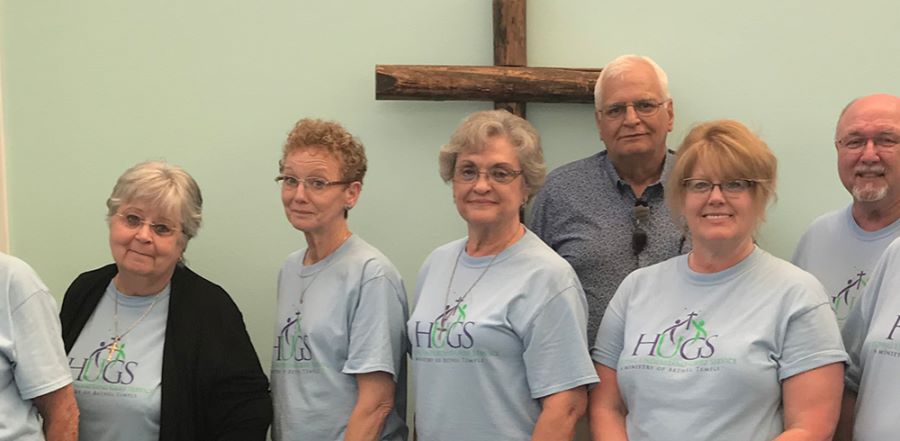 Don't miss any stories. Follow AG News!
Inside the cool turquoise rooms of a single-story brick building in Cleburne, Texas, the lives of young and old are being transformed by the simple power of hope.
In 2017, three significant deaths within the congregation — all involving or directly impacting children — profoundly impacting
Bethel Temple Assembly of God
. Deeply touched by the spate of tragedies, lead Pastor Mike Mizell began to research grief support for the church.
"I knew we had to do something to help everyone who was hurting, especially the kids," Mizell says. He found a program in Fort Worth called
The WARM Plac
e
, which offers free grief support and services to children dealing with death and loss.
Mizell shared his vision for grief support implementation with the staff, and then the congregation, soon after locating several resources. Subsequently, Elaine Preston, a longtime Bethel Temple member, approached Mizell and shared her aspirations for helping those who had experienced the death of a loved one.
Preston, who lost her husband at the age of 30 when their daughter was only 3 years old, recalls struggling to find appropriate resources to help her daughter process the loss.
"My dream was to keep families from having to search for child-friendly grief resources like I had to," says Preston, now 53. Preston's personal experience, coupled with her long-standing vocation as a public-school teacher, convinced Mizell he had found the right person to head up the program. Preston says God perfectly timed the development of the ministry.
"When a local homeless ministry closed down, our church was gifted the building and right away I saw how perfect it would be for the ministry God had laid on my heart," she says. Mizell agreed the building, renamed the Hope House, would be a great "outside of church" place for the community to share in grief support.
Preston named the ministry
Helping Understanding Grief Services
(H.U.G.S.) She attended
Shift training
opportunities offered by Watermark Church in Dallas. Preston and a team of volunteers launched several grief groups in March 2018.
"Immediately we saw kids and adults becoming involved, opening up, and receiving the hope that only Christ can offer us in our times of suffering," she says.
Preston and the H.U.G.S. team have held multiple groups, including the Shift curriculum for kids, a spouse grief share, and Gone Too Soon, a grief share group for women who have experienced miscarriage or infant loss.
Additionally, Preston's team has connected with nursing homes and assisted living centers in the area. The volunteers are able to take their support programs into those facilities to help elderly adults process the loss of spouses, other relatives, and friends.
Preston also has connected with several funeral homes around the area. These relationships have allowed her to provide children and teens with stuffed animals and journals as they begin the healing process of dealing with the loss of a parent, grandparent, or other significant person in their lives.
Already in its first seven months, H.U.G.S. has ministered to 20 individuals.
"Learning to express emotions and go to God with our problems can be scary," says Preston, who is pursuing becoming a licensed professional counselor through
Southwestern Assemblies of God University
. This fall, the ministry is adding a therapy dog to help children better cope with difficulties.
Mizell, Preston, and the volunteers also plan to release a grief support curriculum which will feature Pentecostal elements, including help of the ultimate comforter, the Holy Spirit.