Lay Leaders Heed the Call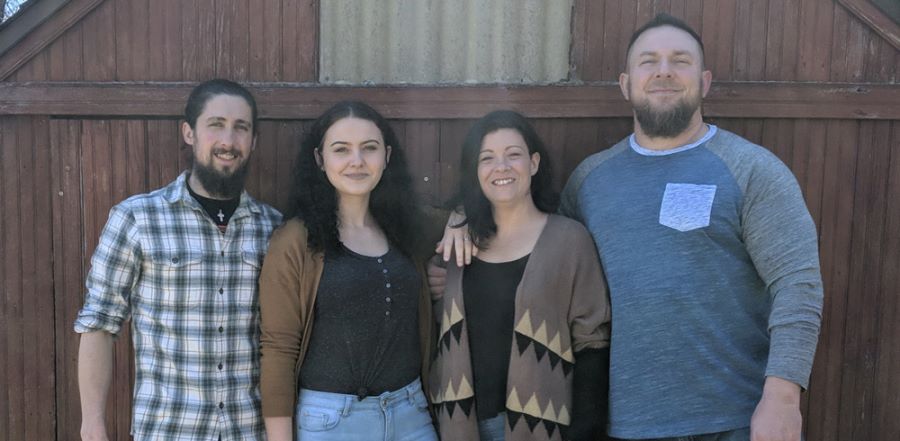 Don't miss any stories. Follow AG News!
Guy E. Fisher has been pastor of Atlantic 1st Assembly of God for 27 years, but that doesn't mean he isn't open to new ideas.

At 67, Fisher, who also is executive secretary and an executive presbyter for the Iowa Ministry Network, sees the importance of training laity for ministry. That's one reason Atlantic 1st recently completed the four cohorts of the Acts 2 Journey sponsored by AGTrust that are designed to help church leaders better impact their community. For most of their years at the church, Fisher and his wife, Vickie, have headed multiple ministries. Vickie currently is women's pastor and also involved in children's ministry.

Atlantic, a southwest Iowa town of 6,700 people, shares many of the hurts, habits, and hang-ups that afflict the rest of rural America.

Three years ago, Atlantic 1st began to hold weekly meetings of Celebrate Recovery, a Christ-centered sobriety and healing 12-step program. Garry and Melissa Burch lead the Thursday night ministry, which attracts 30 to 45 regularly. Many attendees are from other congregations and they help provide a free meal before the gatherings. Some who show up have no church background, but have made a salvation decision in group sessions.

"We welcome anyone who is dealing with any issue, not just drugs and alcohol," says Garry, a 42-year-old freelance web developer. "Lately we've had an influx of people struggling with mental health."

Burch spent 15 years in prison and also had a pornography addiction for more than two decades. He has been sober from drugs, alcohol, and porn for 3½ years.

"I chose the world for many years," Burch says. "But God can take a mess and make a miracle."

Melissa, a 38-year-old hair stylist, got right with the Lord first and then Gary did the same. Their daughter, Samie Theis, followed. Melissa is involved in youth ministry at the church.

Samie's husband, Jake Theis, 27, moved to Atlantic three years ago to work as an Iowa Department of Natural Resources environmental specialist after graduating from the University of Dubuque. Soon after arriving in town, he encountered Melissa, who at the time worked as a barista at Sweet Joy Shoppe, an eclectic eatery owned by Atlantic First adherent Wendy Schulz.

Melissa boldly asked Jake a question.

"Do you love Jesus?" Melissa inquired.

The interrogation startled the nominally religious Jake.

"I know about Jesus," replied Jake, who mentioned he wanted to find a church to attend. Melissa suggested he could have a personal relationship with Christ if he came to Atlantic 1st, where Jake ended up making a salvation commitment.

Jake and Samie, who have been married 10 months, see ministry as a natural outlet of being discipled. Samie is involved in children's ministry while Jake works with teens and men. Both also assist at Celebrate Recovery.

"We're trying to break the cycle of just coming to church on Sunday mornings and not doing anything else," says the 22-year old Samie, who is office manager at Five Q, which builds websites for ministries.

"When I come to church I have something to give, I don't just want to be fed," Jake says.

Jake and Samie say the Acts 2 Journey in which church leaders crafted a vision statement and core values has given congregants new avenues of service.

"Acts 2 has brought a lot of unity, which came from hashing out details around the table without rancor," Jake says.

"The whole focus of Acts 2 is to get people plugged into the specific ministry God has for them," Vickie Fisher says.

Both Jake and Samie have studied at the AG Iowa School of Ministry and are raising funds to go to a still-undetermined locale with Live Dead, an Assemblies of God World Missions church-planting movement among unreached people groups.

"We know God is calling us to move rather than staying to build the kingdom in Atlantic," Jake says.
Photo: Atlantic 1st active lay leaders include (from left) Jake Theis, Samie Theis, Melissa Burch, and Garry Burch.