Ministering with Resources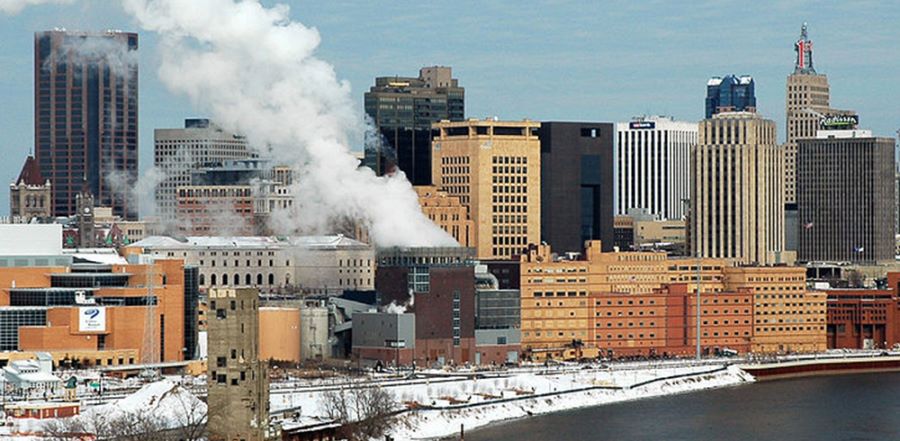 Don't miss any stories. Follow AG News!
When he was plucked from drug and alcohol addiction after an encounter with Jesus at Faith Temple of the Assemblies of God in St. Paul, Minnesota, Sergio Aranda didn't waste any time.
"At that moment, I knew I had to go into ministry," says Aranda, who immigrated to the U.S. from Mexico at the age of 16.
Aranda immediately enrolled in Global University's Berean School of the Bible. He finished his studies in 2008, and with his wife, Cherie, founded a bilingual church on the rough east side of St. Paul: Taller del Maestro, which translates as "Master's Workshop" in English. The church started out with only 10 people getting together for fellowship, worship, and studying the Word. And soon, without any advertising, the congregation began to grow.
During this period, Aranda met with Pastor Wilfredo "Choco" De Jesús of New Life Covenant in Chicago, and attended the megachurch's Jumpstart multicultural conference.
"Most of the training and workshops were a confirmation of what we were already doing," Aranda says. But while there, Aranda says he felt encouraged to conduct ministry on a bigger scale. He also learned the importance of organizational structure and of seeking the move of the Holy Spirit.
Since then, Taller del Maestro has expanded from bilingual to multiethnic, welcoming African-Americans, Asian-Americans, Native Americans, and Hispanics from 13 nations. However, the church's community outreach ministries tell an even greater story.
"Three years ago, I went to the church and these women were loitering in front of our building," says Aranda, now 44. "I got angry but the Holy Spirit halted me."
Aranda says church adherents began praying for these women, who turned out to be sex trafficking victims. Those from Taller del Maestro then started going out at night to minister on the neighborhood's streets. One night, 10 trafficked women opened up to Cherie Aranda and began weeping.
"They didn't want to do what they were doing, but had no choice," Sergio Aranda says. "Some received the Lord and physical healing that night, and some began attending services."
Taller del Maestro's street evangelism has been so successful that local police refer offenders to the church.
"The ladies know who I am and they [approach me] and want to be prayed for," says Cherie, 43. "They share how past prayers have been effective."
Congregants also minister to the homeless, an outreach born from a dream Cherie had of seeing Sergio feeding the homeless not only with food, but also with God's Word.
"We go out, under the bridges and into the tunnels, and minister and pray with them," Sergio says. "These guys are bound to drugs and alcohol, but they trust us."
"We pray and they're healed, and that Sunday they're in church or they're calling us," Cherie says. "It's not just a one-time thing."
The mission of the church is to minister to the lost with the gospel, but also with resources.
"Our goal is to give them tools and training in parenting, finance, and literacy," Sergio says.
Aranda hopes the church is able to purchase a 20,000 square-foot building to facilitate this mission, including a computer lab that those receiving ministry can use for free.
"[Hispanic immigrants] especially, don't know how to live here, how to assimilate, or how to succeed," says Sergio. "We want to help."