Nourishing Bodies and Souls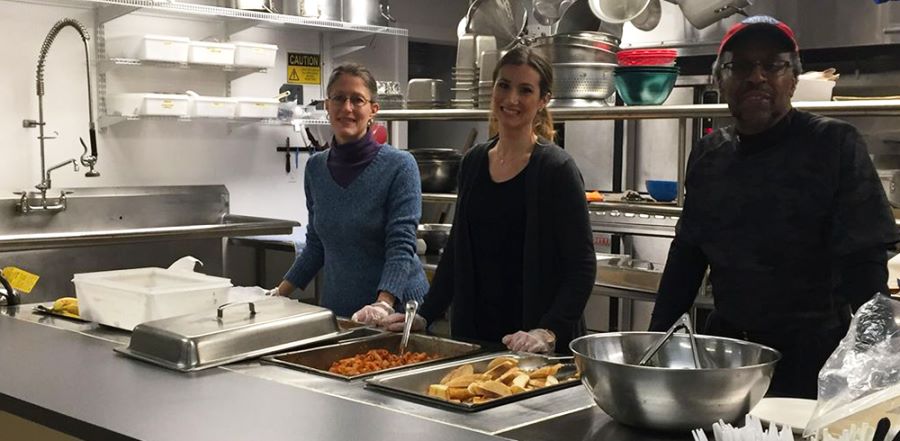 Don't miss any stories. Follow AG News!
Faith Assembly of God Church in Hyannis, Massachusetts, has a new certified commercial kitchen, renovated at a cost of $250,000, and paid for by the Cape Cod Council of Churches. Faith AG is one of 14 local congregations that takes turns serving restaurant-quality food to the poor.
"I didn't go looking for this," says Stephen Hawley, lead pastor of Faith AG. "I just asked God how we could best serve Him, and He brought this to us."
After another local church that provided meals to the needy burned to the ground, the Cape Cod Council of Churches approached several area congregations seeking use of facilities for the ministry. None of the others expressed interest, but Hawley jumped at the opportunity, inviting the group to use the church's fellowship hall.
"The community came to us asking for help," says Hawley, 43. "How could I possibly say no?"
However, the situation became a bit more complicated when Faith AG learned that, due to local ordinances, the city would not permit meal preparation in the church's existing residential-style kitchen. In practical terms, that meant volunteers from other participating churches needed to cook the meals, transport the food, staff the dining hall, and then gather the dirty dishes for cleaning back at their own kitchens.
After almost five years later, the routine had burned volunteers out. To make matters worse, the church that initially launched the ministry had not yet begun the rebuilding process. The Council of Churches again reached out to Faith AG, asking if they would agree to host the dinners at the church — three times a week for 10 years.
"I recognized God dropped this opportunity in our lap, and we responded with all of our hearts," says Hawley, citing verses in Isaiah 58 and Matthew 25 that exhort the Lord's followers to feed the poor and welcome the stranger.
Currently, Faith AG hosts dinners thrice weekly for 75-125 people, at two separate seatings. The first gathering, from 5 to 5:45 p.m., is for families; the second, from 5:45 to 6:30 p.m., is for adults only. A professional chef prepares each meal, using fresh ingredients instead of highly processed foods.
A typical meal consists of ham, macaroni and cheese, carrots, salad, bread, and a cranberry-chocolate chip cookie for dessert.
The quality of the meals and interactions with volunteers gives patrons a sense of dignity and self-respect, which are not always found outside the walls of the church.
"It brings me so much joy to be part of this community," says Faith AG volunteer Dasia M. Murphy, 33. "Although it may be small, I feel as though I am making a difference."
Malcolm R. Coley, 67, adds, "We have an opportunity to share the gospel and be a conduit for change in people's lives."
But the ministry isn't without its challenges. Many who come for meals during the week suffer with mental health problems and addictions. In fact, it's not unusual to find empty alcohol bottles or used needles behind the church fellowship hall.
"It's a big commitment with little return," Hawley says. "It's the little success stories that keep us going."
Chris Howe, a man who struggled with alcohol addiction and thoughts of suicide, is one such story. During one of the meals at the church, Howe told Hawley he had been searching for God but had failed. Hawley promised Howe he would help him find God if he came to church.
Howe showed up the following Sunday and to his great surprise, his best friend from high school, whom he hadn't seen in nine years, sat nearby. Over time, Howe gave his life to Jesus and was baptized. He is no longer homeless and is working a full-time job.
"But the biggest success story is that the community views us differently," Hawley says. He provides regular updates to the town council, whose members see the positive impact the ministry is making.
IMAGE -

Faith AG meal ministry volunteers include (from left) Lauri Hawley, Dasia Murphy, and Malcolm Coley.