Planting for Rapid Growth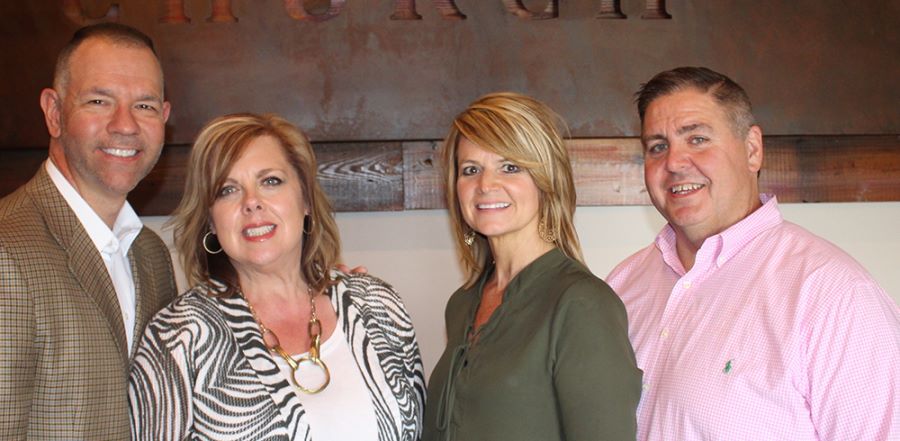 Don't miss any stories. Follow AG News!
"Every example Jesus gave of the kingdom of heaven is something that grows rapidly," says Greg K. Davis, 53, senior pastor of Cornerstone Church, with campuses in Southaven and Tupelo, Mississippi.
His comment references the thriving Tupelo campus — a Parent Affiliated Church launched by Cornerstone in October 2015, and locally pastored by Jeff and Shari Robbins.
In 2008, after pastoring an inner-city U.S. Missions work in Memphis, Tennessee, for 10 years, the Robbinses came to Cornerstone in Southaven, a suburb of Memphis just across the Mississippi state line.
"We asked if we could just attend and do nothing," recalls Jeff Robbins, 53. For six months, they caught their breath. Then Jeff joined the staff as an associate pastor; and soon after, Shari came on board as worship leader and connections pastor.
Both natives of Tupelo, a city of 36,000 people about 100 miles southeast of Southaven, the Robbinses visited often and had prayed for the city, the birthplace of Elvis Presley.
"We had a burden, but not a call," says Shari Robbins. "We wanted to see the Cornerstone culture in Tupelo, but had no idea what that would look like."
But of the four Assemblies of God churches in Tupelo, one stood out to them: East Heights. It had been pastored by Shari's father, Don Dunavent, in the 1980s, and was also the site where Jeff accepted Jesus as Savior. However, attendance had dwindled to a dozen retirees.
Over time, their burden did become a call, and in May 2014, Robbins phoned Davis to chat about Tupelo.
The afternoon of that discussion was also the day of a church planting meeting at the Mississippi District office, which Davis attended. The first words District Superintendent Bob Wilburn uttered were, What are we going to do about Tupelo?
"I would've prayed about Tupelo anyway, but I started seeing God's fingerprints and we rolled with it," Davis says.
Prayer continued, and Davis felt confident about the possibility of planting in Tupelo, but East Heights' pastor died before a meeting could be held to discuss it. So, with the help of Wilburn, Davis and the Robbinses met with East Heights' three board members who welcomed the idea, and voted to enter a parent-affiliate relationship with Cornerstone.
Soon after, the Robbinses and a core team from Southaven began holding interest meetings and promoting the new campus on social media. Work also started on a $500,000 facility renovation. The sanctuary was divided up into children's space, the gym became the new sanctuary, and a welcome center and café area were added.
The Southaven team was adamant to involve Tupelo's original adherents as much as possible.
"Our goal was to fold as many existing people into the new ministries as possible — this was not a hostile takeover," says Davis. "I would have viewed it as a failure if we hadn't made a pathway for these folks. They'd held the church together for 30 years."
Throughout the spring and summer of 2015, attendance at interest meetings snowballed until the launch team reached 240 people. In October 2015, Cornerstone Tupelo held its first official services and welcomed 403 people.
"Most of the time, when a church launches, you'll have a ton of people, but the second service is more realistic," says Jeff.
That wasn't the case in Tupelo. The next Sunday, 350 people showed up, and average attendance is now over 600, leading Cornerstone to add a third service in April 2017.
Why such interest? In addition to prayer, Davis and the Robbinses credit Cornerstone's "roll out the red carpet" DNA. Cornerstone strives for excellence in its children's ministry and places heavy emphasis on guest services. Every Sunday at both campuses, volunteers line the parking lots with signs that say, "Welcome Home!" and "We're glad you're here!" Inside, guests find an unintimidating atmosphere, and even a custom-roasted Cornerstone coffee blend.
"From day one we wanted to go into this with full blown ministries," says Jeff. "You only get one opportunity with guests to do it right."
In a little more than two years, Cornerstone Tupelo has gone from 12 adherents to a vibrant, diverse — 40 percent of attendees are African-American — church making an impact on the entire region. Adherents also come from five surrounding counties.
"It's God's kingdom, not ours," Davis says. "Even though it was a huge step of faith, we felt it was worth the risk to plant a church in a city that really needed it."
IMAGE - Called to Mississippi: The pastoral team includes (from left) Greg Davis, Nancy Davis, Shari Robbins, and Jeff Robbins.