Relating to the Skeptics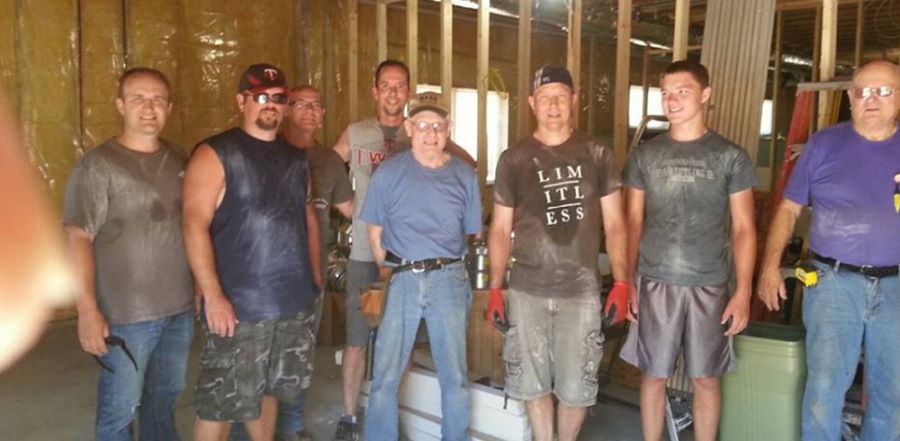 Don't miss any stories. Follow AG News!
The mission field for Pastor Michael T. Stevens has involved planting and growing Assemblies of God congregations in small Minnesota communities.
In 2010, Stevens and his wife of 24 years, Tranette, began leading 70 attendees in rented facilities in a struggling church in Cloquet, a city of 12,000 along the St. Louis River.
By 2012, the church had purchased the building. The fledgling AG congregation, Good Hope Church, continued to grow. Last year, Sunday attendance topped 300; it now is running about 350. Recently, Good Hope completed a major remodeling and expansion project to add classrooms, a kitchen, fellowship hall, and offices to the campus.
"Our people come from a variety of backgrounds," Stevens says. "We have all age groups, from babies to senior citizens, and one surprise for us was the number of 'wounded Christians' who came in the first couple years."
For Stevens, now 47, the response in Cloquet has been just the latest faith-stretching experience in an unlikely spiritual and career journey. Stevens, who holds a master's degree in philosophy from Northern Illinois University, came from a non-Christian background and scientific, secular worldview.
But as a college student, Stevens embarked on another life-changing view — that of a committed Christian. Douglas Thomas, who would become his father-in-law in 1991, gave Stevens a Bible to read and one verse stood out: "Ask and it will be given to you; seek and you will find; knock and the door will be opened to you." (Matthew 7:7, NIV).
"I thought if God was real, that would be good information to have," Stevens recalls. "I thought I could apply that verse to the scientific method; if I sought and didn't find, it was baloney, but if I 'found,' I would know it was true."
Alone in his car one night, he prayed for the first time in his life.
"I'm knocking," Stevens told God out loud. Stevens says he was suddenly immersed in a vision: two folded hands appeared in the sky and then opened up, in welcome.
"The vision was just three or four seconds, but it was actually quite traumatic for me," Stevens says, explaining he quietly converted to faith afterwards.
However, a struggle that included bouts with depression and alcohol as he tried to understand, and ultimately embrace, his experience with the supernatural also followed.
By then, Stevens had earned his degree. He committed himself to intensive Bible study for the next decade, gaining a "new believer's perspective" he credits with later being able to relate to seekers without religious backgrounds.
While he completed course work for his Assemblies of God ministry credentials through Global University's Berean School of the Bible, Stevens served where he could, working full-time jobs to make ends meet, even while putting in stints as a Sunday School teacher, worship leader, groundskeeper, janitor, Bible study leader, youth leader and missions trips coordinator, as well as preaching.
Eventually, Clarence St. John, superintendent of the Fellowship's Minnesota District Council, asked Mike and Tranette to plant a church in the tiny town of Bigfork. Before the couple left, attendance had reached 100 — roughly a quarter of Bigfork's population. When the opportunity to plant a new congregation in Cloquet arose, Stevens answered the call once more.
"He started out with Saturday night Bible studies, collecting people that way," St. John says.
Stevens credits the hard-working staff of Good Hope Church as well as parent Abundant Life Church in Hibbing, Minnesota, for mentoring, financial help, and spiritual support that was critical in the initial years.