Remembering the Impossible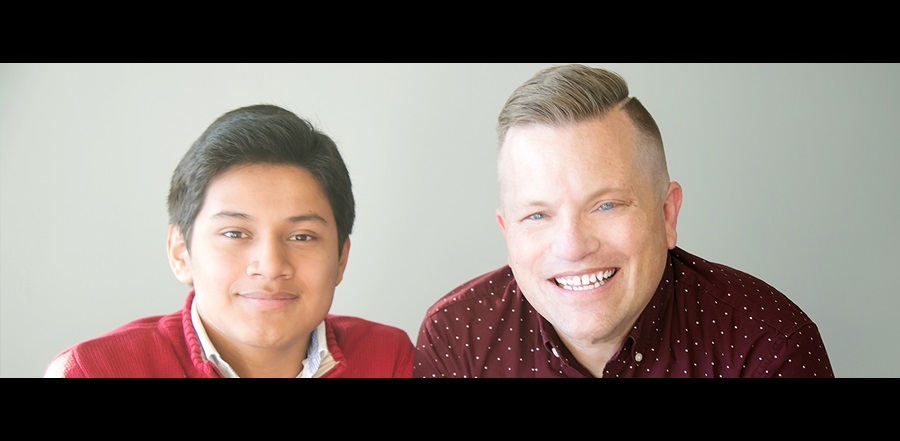 Don't miss any stories. Follow AG News!
Jason P. Noble, pastor of First Assembly Church in St. Peters, Missouri, hung up the phone and exhaled heavily. He'd just received the call no minister wants to get. That day, Jan., 19, 2015, churchgoer John Smith had fallen through ice into a lake and had been submerged for 15 minutes. The outcome didn't look good.
When he arrived at Cardinal Glennon Children's Medical Center in St Louis around 4:30 p.m., the waiting room outside the pediatric ICU was bursting with church members, family, friends, and John's classmates. Noble caught snippets of what had happened.
John, 14, and two friends had walked out onto frozen Lake Louise, and ice gave way. The other two boys were rescued, hospitalized, and released.
But John didn't survive the experience.
He was moments from being pronounced dead when his mother, Joyce Smith, walked into the emergency room and began calling out to God. Immediately, after more than an hour with no pulse, John's heartbeat started. Everyone rejoiced over the miracle of a boy coming back to life. However, doctors didn't believe John would stay alive — and if he did, he would be a vegetable.
It was time to pray.
"The family was resolved that it didn't matter what the doctors said, we were going to take this to God and trust Him to be who He says He is," Noble says. So, Noble gathered several other pastors from the waiting room and went into John's room.
"He didn't look good," Noble remembers. John's skin was gray-tinted, his body and face were bloated almost beyond recognition, and he was in a coma. Noble and the other pastors surrounded the bed, and Noble leaned close to John's ear, telling him everything would be OK. Then the group started to pray, specifically that God would give John the breath of life back into his lungs, and that God would rewire his brain.
"We prayed for complete healing," Noble says.
From that first night in the hospital, Noble sensed God telling him he needed to stick close to the family. He understood the sacrifice of the commitment.
"God wanted me to stay and see it through — no matter how long it would take," Noble says." He recognized that might mean spending a lot of days and late nights away from his own family.
Thankfully, his wife and children agreed, and encouraged him to follow God's leading.
"The moment Jason told me what he felt God calling him to, I felt God speak to my spirit that He was walking us all through this," says Paula, Noble's wife of 22 years. "I knew He would take care of my family's needs while Jason was taking care of what God needed him to do."
Thus, Noble remained with John and his parents, Joyce and Brian — who adopted John as a baby from Guatemala — continually praying, ministering, and speaking words of life over the teenager. And watching miracles take place.
They all rejoiced when John survived the first 24 hours. As John faced each new challenge — from possible infection in his lungs to an unstable blood pressure to restoring his mental faculties — Noble led the family and First Assembly in spiritual battle.
"We continued to pray God's promises from Scripture, and to remind ourselves that God is the Great Physician and can do all things," Noble says. The more people prayed, the more John's outlook improved. Within three days, John had recovered all his mental faculties — something the entire medical community claimed couldn't happen.
After seven days, physicians removed John's ventilator and moved him out of intensive care. A week after that, John went home. Noble witnessed the entire hospital stay. He walked side by side with John out the medical center's doors.
Joyce Smith is grateful for the sacrifice her pastor made for her family.
"I truly believe God sent Pastor Jason to this church for this situation," says Joyce. "I don't know what we would have done without him."
Noble says he continues to feel an intense closeness with the family.
"I will have a deep heart connection with Joyce, John, and Brian for the rest of our lives," Noble says.
Now, two years later, Joyce Smith has written their story in The Impossible: The Miraculous Story of a Mother's Faith and Her Child's Resurrection. The book released Nov. 7. Noble wrote the afterword for the book, in which he shares further insights about the experience.
"God is still in the miracle-working business," Noble says. "It's been incredible to watch this story play out and see God's hand at work."
In addition to the book, the miracle story tentatively will be a 20th Century Fox motion picture late next year from producer DeVon Franklin, who last year produced the hit movie Miracles from Heaven. Assemblies of God Pastor Samuel Rodriguez is executive producer of the new film.
IMAGE - John Smith and Jason Noble