The Hockey Boost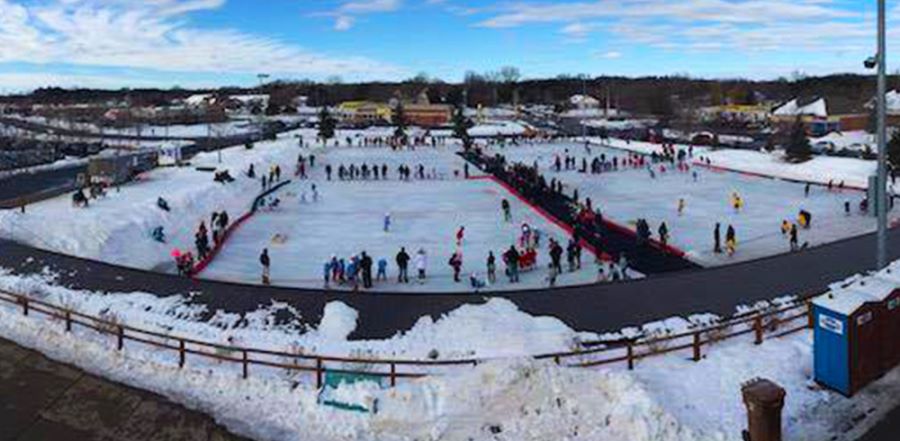 Don't miss any stories. Follow AG News!
Imagine a weekend in the dead of Minnesota's frigid winter when every hotel in the city of 19,000 is booked to capacity and restaurants are overflowing with customers. Beating the winter doldrums — at least temporarily — is now an annual reality in Stillwater, thanks to Pastor Jarvis Glanzer and Watermark Church.
Full of history and charm, Stillwater offers residents a quaint small-town atmosphere while making available the conveniences of the nearby metro Twin Cities area. That's what drew Glanzer and his wife, Jane, to the city in 2004 when they visited to celebrate their one-year wedding anniversary. At the time, the Glanzers had no clue they would return eight years later to plant Watermark Church, and leave a lasting mark on the city.
Soon after arriving, Glanzer met with local business owners concerned about the need for economic stimulation during January and February.
Knowing that the church needed a platform to reach Stillwater, Glanzer began to brainstorm ideas to boost the city's off-season economic decline. Because ice hockey is a huge cultural factor in Minnesota, Glanzer determined it could become Watermark's community connection.
Glanzer, a graduate of North Central University in Minneapolis, wondered about the feasibility of building a hockey rink for families to use year-round. Ultimately, he settled on using several existing hockey rinks in order to accommodate a hockey festival.
The concept caught on like wildfire and in January 2016 the city hosted its first hockey tournament for kids 8 and under. The "Sticks in Stillwater" tournament immediately became the largest in the area, consisting of 50 teams.
This winter, the tournament reached capacity at 58 teams and had more competitors on a waiting list. A total of 15 presenting sponsors came together to make the event a success. Over 5,000 visitors descended on the city.
Glanzer, who turns 38 on May 15, credits John McClellan, executive director of the Herb Brooks Foundation, for ensuring that the annual event succeeds.
McClellan is in charge of team registration and scheduling 104 games over two days at the St. Croix Valley Recreation Center.
"The event is really for the kids," McClellan says. "It gives them a tremendous experience." McClellan notes that the festival operates buses allowing out-of-town visitors to shop in the community. He applauds Glanzer for his continued participation in the festival.
"Because of his dedicated involvement, we are able to utilize youth volunteers from across the country," McClellan says. "These are truly outstanding, kind, thoughtful, and fun young people to work with." McClellan characterizes Glanzer as a generous team player.
"Jarvis is a blessing to Stillwater, the tournament, the Herb Brooks Foundation, and his church," McClellan says. "We could not do it without his involvement."
Along with coming up with the idea to boost the local economy, Watermark Church, which has a regular weekly attendance of around 200, has gained community recognition for its service. Watermark Church also has served the school district through various means, including providing meals for parent-teacher conferences.