The Nations Come to Phoenix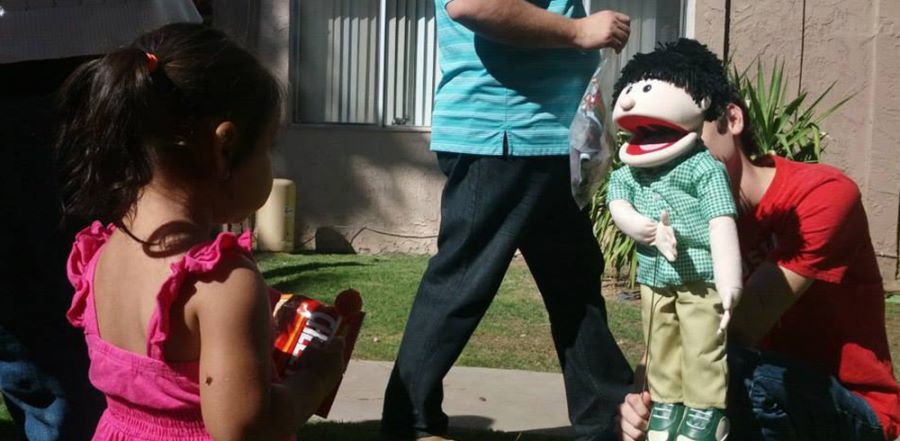 Don't miss any stories. Follow AG News!
When Wayne and Drue Huffman returned to the United States after more than two decades as Assemblies of God missionaries in Europe, they discovered a different mission field much closer to home.
The Huffmans quickly noticed the struggles that local immigrants and refugees faced — and their need for the gospel.
"We came back to an America where the world is coming to us," Wayne Huffman says. "A missionary's experience helps to deal with these cultures."
Phoenix is one of the top destinations in the U.S. for refugees. Huffman, who now serves with Drue as the national representative for Ethnic Ministries for AG U.S. Missions Intercultural Ministries, says few immigrants meet an American who is a Christian and willing to share his or her faith.
In 2011, the Huffmans founded Phoenix Refugee Ministry, a program that works to bridge that gap by making connections on the most practical levels. Ministry workers form relationships with immigrants and refugees by offering free English as a Second Language classes in homes, visiting apartment complexes to hold children's ministries, and simply being available with helping recent arrivals with government paperwork, transportation to doctor visits, furnishing apartments, and other day-to-day needs.
By meeting the immigrants and refugees relationally, Huffman says, his team is building connections that open doors to share the gospel.
"It's my job to share the gospel with them," Huffman says. "We allow the Lord to do the rest."
The ministry also works to raise up pastors and build congregations for the different ethnic groups. Within Phoenix, Huffman says 18 ethnic churches have been planted. Congregations include Ethiopians, Burmese, Nepalese, Arabs, Romanians, Ghanaians, and Congolese.
U.S. Missionary Associate Chin Khai, who serves as the national coordinator to Burmese churches in the United States, works to plant Burmese congregations for immigrants and refugees and to help pastors obtain credentialing through the Assemblies of God.
Khai, who has helped plant a Burmese church in Phoenix, says he sees many new arrivals that are open to the gospel and need support that the church can provide.
"Several people receive the salvation of Christ where new church planting takes place," Khai says.
The children's ministry arm, God's Storytellers, has formed teams that travel twice a month to three local apartment complexes, where Christians communicate scriptural truths through stories, songs and puppet shows. Huffman based the idea on when he and his wife worked with a Romanian church to reach out to Roma, also known as Gypsy, children and their families.
"If we can plant Scripture in this young generation of refugees, only God knows what's going to happen in the future," Huffman says.
Phyllis Boniface, who has worked with the God's Storytellers ministry for more than three years, says children are quick to listen and memorize Bible verses, and parents often accompany them.
"When we first started going out to the apartment complex, there was a lot of hesitation from the parents about letting their children participate," Boniface says. "But as time goes on, they begin to see us as friends."