The TM Conflict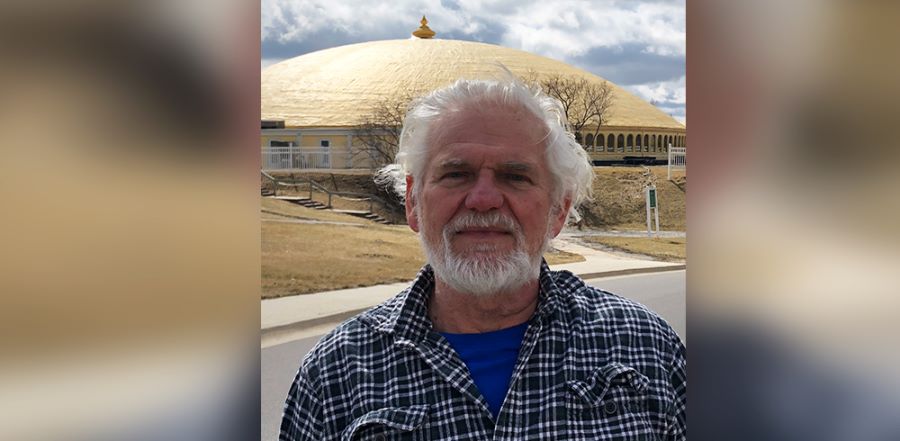 Don't miss any stories. Follow AG News!
Second of two parts.
While many devotees of transcendental meditation (TM) are rich and famous, the movement's following is much broader. The standard course fee is $960, but for those who seek the highest level of "consciousness," the raja program, the cost is $1 million.
The commitment of even the average transcendental meditator is impressive. The standard practitioner sits down to meditate for 20 minutes in the morning and 20 minutes in the evening, quietly repeating a mantra during the process.
For advanced practitioners, the commitment is four hours daily. Jim Sieber had achieved such a level by completing the advanced TM Sidhi course, designed for those who want to develop their "total brain physiology potential."
Sieber became a transcendental meditator in 1977 in an effort to promote world peace and to better himself through healthful living. A Vietnam War veteran who once had studied for the Catholic priesthood, Sieber moved to Fairfield, Iowa, in 1982 to be part of the meditating community there. Fairfield is home to Maharishi University of Management (MUM). Hundreds of meditators trek to Fairfield's golden domes — one for men, one for women — to follow the twice-a-day regimen.
In the domes, Sidhis have their own real estate — mattresses, sheets, and pillows —where they practice "yogic flying," a hopping maneuver performed with one's legs crossed. They face east, toward large portraits of TM founder Maharishi Mahesh Yogi and his mentor, Guru Dev.
Sieber believed he had found fulfillment upon attaining the three highest levels of "cosmic consciousness," as outlined by the teachings of Maharishi.
"I thought I could reach spiritual perfection through my own efforts by consciously tapping into the one true source of life both in and around me," Sieber says.
But TM had no answer for why his then-5-year-old daughter, Rachael, had grand mal seizures with increasing frequency and intensity.
At a co-worker's invitation, Sieber visited a local Pentecostal church. The next week, he brought his wife, Nancy, and their four daughters. During the service, the pastor asked if anyone needed prayer. Rachael, wearing a helmet to protect her bruised head and emaciated from vomiting her medicines, raised her hand and asked for Jesus to heal her. Church members gathered around to pray; Rachael's seizures ceased.
"To wed Christianity and TM was impossible," says Sieber, now a 70-year-old retired prison guard. "You can't get around the scriptural statement that Jesus is the only Son of God."
In 1989, Sieber experienced his own physical healing after falling 35 feet out of a tree. Doctors predicted the injury, which included a broken back and two broken ankles, would leave Sieber paralyzed from the waist down. However, within three weeks, Sieber walked again, and credited God for his healing.
The Siebers, who have been married for 45 years, still live in Fairfield, and occasionally have opportunity to share the gospel with meditators.
"TM seeks a spiritual portal through which followers receive powerful advantages to their spiritual evolution, but which stand in direct opposition to Christ declaring himself to be the only legitimate gate into the presence of the one true God," Sieber says. "Christ's sacrificial atonement as payment for mankind's sinfulness is the only legitimate gate through which humanity can come to perfection."
"They're very nice people," says Nancy, an educator who assesses at-risk preschoolers. "They're just lost."
Aryeh Siegel, author of the newly released book Transcendental Deception, met with Maharishi several times, advanced to the Sidhis level, and became a full-time TM teacher in 1975. Disillusioned that TM didn't transform his life as promised, Siegel quit the movement in 1981. Siegel notes that TM is promoted as the only path to inner transcendence, global peace, and ending crime.
"Maharishi offered a simplified version of Hinduism that was actually rooted in guru worship, cobbled-together rituals, watered-down versions of classic Hindu beliefs, and exaggerated promises including super powers, perfect health, enlightenment, and eternal life," writes Siegel, 73. "Today there are still many under his spell."
Charles E. Self, Assemblies of God Theological Seminary professor of church history at Evangel University in Springfield, Missouri, began transcendental meditation at 14 after suffering with ulcers. His parents thought TM would be a great method for calming him. Self found Maharishi's vision of world peace attractive.
The initiation ceremony included placing offerings before Guru Dev didn't disturb Self because his instructor told him the ritual largely benefited the teacher, not the initiate. Yet through self-study and by prayerful intercession by his friends, Self quit TM and became a Christian in 1974. He has been a credentialed Assemblies of God minister since 1980.
"TM is a Hindu worldview," says Self, 59. "The mantra is a Hindu deity. If you're a serious practitioner of TM, emptying yourself is actually opening yourself to demonic oppression."
Self contrasts the Hindu-based TM with the Christian practices of contemplative prayer and biblical meditation.
"Any form of biblical meditation is founded on God and His Word," Self says. "God loves to give experiences of intimacy, deep peace, and great awareness. The fruit of this meditation will never contradict the clear meaning of Scripture. Christian meditation is not altered consciousness but rather an increased awareness of the One who lives in you and is around you."
IMAGE -

Jim Sieber still has opportunities to evangelize transcendental meditators on the Maharishi University of Management campus.