Treasures Discovery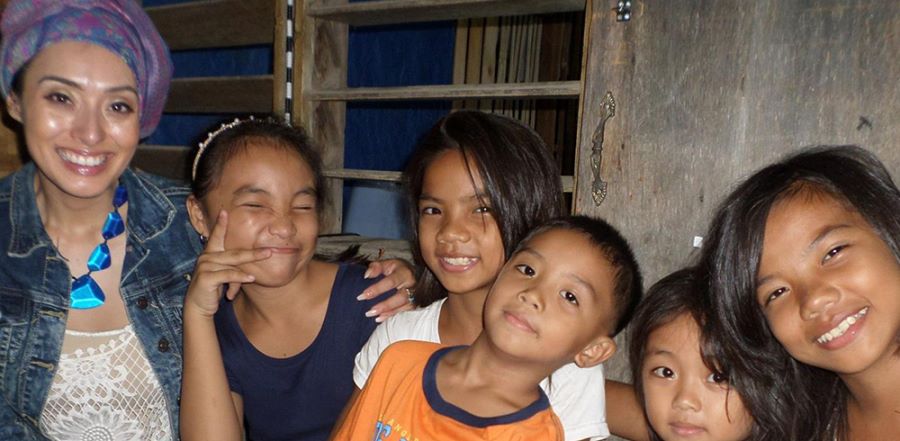 Don't miss any stories. Follow AG News!
During her first week at Loyola Marymount University in Los Angeles, Monique A. Calderón's grandfather died. His death changed everything. The only man who had loved and protected her was gone. Without him, Calderón says, ongoing physical, emotional, and verbal abuse perpetuated by another male relative destroyed her sense of self-worth.
"No longer was I a soft sweet little girl," recalls Calderón, now 32. "I was now an angry little girl who hated men." So, she decided to use men in retaliation.
"I became selfish, violent, reckless, and mean," Calderón says. She adopted a lifestyle of promiscuity, using sex and alcohol to escape sadness and depression. A lifestyle of casual sexual encounters served as a gateway to getting paid for providing sexual services.
"Once I lost my virginity, it didn't seem so bad to have sex for money," Calderón says. "Everything in our culture glamorizes the sex industry — the clothing, the billboards, everything."
Despite graduating with honors in 2008 and occasionally attending Family Church, an Assemblies of God body in Whittier, California, Calderón says she eventually began selling herself as a private party stripper. Some nights she made as much as $800 an hour.
Though the money was enticing, her lifestyle led to a series of poor choices that ended with her incarceration at the Ventura County Jail for the attempted murder of her boyfriend. While there, she received a Bible. Although she had been involved as a teenager teaching biblically based classes to children at a Catholic church, the more involved Calderón got in the sex industry, the more she turned her back on the Lord.
While lying on a bunk in jail, Calderón tried to bargain with God.
"I told Him if he could get me out of that mess, I would leave the sex industry," she recalls. Months later, when the district attorney dropped all charges, Calderón knew God had delivered her. Subsequently, she left the sex industry in 2011 and accepted Christ as her Savior.
The welcome she had experienced on occasional visits to Family Church drew her back. And, as Eva Byrd Munoz, women's ministry director at the church, developed a relationship with Calderón, the Holy Spirit began healing the wounded young woman.
"As Monique shared her heart, I just listened," Munoz says. "I prayed with her and encouraged her to begin a new life with God." During frequent phone calls, Calderón continued to pour out her struggles.
"I kept telling her she was worth more and God had a great plan for her life," Munoz says.
Eventually, Calderón became an Assemblies of God World Missions Mobilization and Placement Service (MAPS) worker, using her theater degree and ministry experience teaching children in a new location: the Philippines. The experience was transformative.
"I lived for nine months in a squatter village with the poorest of the poor," says Calderón, who now works as a compliance officer for a security management company. Despite no running water, no air conditioning, and omnipresent insects, Calderón knew that's where God wanted her.
By the time she returned to Los Angeles, Calderón says God had impressed upon her to tell her story. In June, she traveled to the Philippines from her home in Monterey Park to give her testimony at a Treasures' international training event. Treasures, a nonprofit that reaches out to former sex industry workers and sex trafficking victims around the globe, equips and restores them to live healthy flourishing lives.
For Treasures, Calderón hosts a therapist-led support group, is the outreach blog coordinator, and participates in monthly outreaches in bringing gifts to women at clubs.
As an active Treasures volunteer, Calderón's life has taken on a purpose that's priceless.