Unconditional Love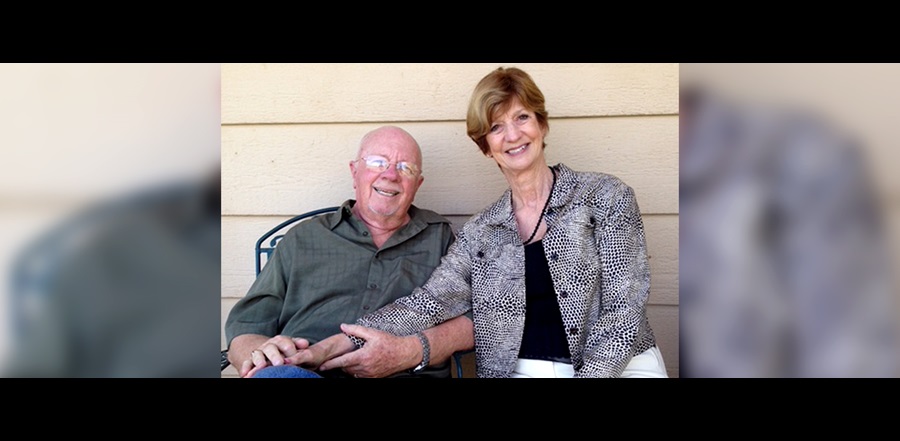 Don't miss any stories. Follow AG News!
Don and Ginger Galloway met at Vanguard University and married in 1963. Don served on the staffs of Life Center in Tacoma, Washington, pastored by Fulton Buntain, and Cedar Park Assembly of God pastored by Joseph Fuiten in Bothell, Washington. Ginger founded Cedar Park Christian Schools in Bothell.
However, a dozen years into the marriage, Ginger began to wonder why her husband suddenly seemed so distant. Two years later, in 1979, Ginger discovered the reason. She found a romantic greeting card on her husband's desk — from a man.
An emotional roller coaster followed. Don divulged that he had been sexually abused by a neighbor as a boy, and how he had pleaded with God to remove same-sex attraction as a teenager. He thought marriage would cure him of his pent-up urges. Instead, he recently had begun acting out.
Close friends advised Ginger to divorce, or at least separate, but she says God had prepared her for the devastating news by emblazoning 1 Corinthians 13:7 from The Living Bible on her heart: "If you love someone, you will be loyal to him no matter what the cost, you will always believe in him, always expect the best of him, and always stand your ground in defending him."
"This is unconditional love, and I could not have loved Don that way within myself," Ginger says. "I believed that God loved him through me."
But first, Ginger says the Lord gave her an attitude adjustment.
"I thought I was better than Don because he had these big gross sins in his life," Ginger says. "But God showed me that his sins of the flesh were no worse than my hidden sins of the heart — self-righteousness, pride, resentment, unforgiveness."
Ginger vowed to remain committed to the marriage, although no longer in a physically intimate sense. Don left the ministry, but promised to seek counsel, a pledge he repeatedly postponed. Five years later, Don moved out. In the same time span, the couple's older son declared his gay identity, and her young son went through a Teen Challenge program because of a drug and alcohol problem.
Two years after Don left, he returned home. Ginger welcomed him back.
Don had stopped living with a gay partner, and he finally did seek help and join a support group. However, because of sporadic attendance, he continued to struggle with sexual temptation.
In 1991, Don learned he had contracted HIV, brought on by his relationships during the marital separation. The following year, Don confided in then-Capital Christian Center Pastor Glen D. Cole in Sacramento, California, where the couple attended church. Cole asked the couple to share their tumultuous ride with the whole congregation, which gave them a standing ovation. After going public, they started Hope Ministry at the church and imparted their account in various AG districts.
But the disease took its toll. Ginger cared for Don at home, even when he had seizures and lost sight in one of his eyes. Don died of AIDS in 1996, at the age of 53.
Starting in 2001, Ginger met with AG attendees at conferences.
"We knew churches needed help dealing with a problem that wasn't going away," says Ginger, who also is an area leader of Restored Hope Network, an umbrella organization over various ex-gay ministries.
Ginger founded ReStory Ministries (originally called the AG Connection Team) to equip local churches to address homosexuality and gender identity issues in a compassionate, yet biblical, way. The Assemblies of God endorsed the ministry in 2015.
Ginger, 77, handed the reins of ReStory Ministries over to Michael S. Newland as executive director. Since 2014, the two have worked to assemble a larger core leadership team throughout the U.S. and to develop a referral network.
Newland, who has been on the staff of Sojourn Campus Church in Minneapolis since 2009, believes ReStory came into being because of Ginger's prayerful pursuit of the Lord's will.
"In faith, Ginger obeyed the vision God gave her, even though initially she didn't know what that would look like," Newland says.
After more than nine years of being a widow, Ginger married Cornell "Corkie" Haan in 2005. Corkie is a national facilitator for the Mission America Coalition and co-founder of the Presidential Prayer Team. The Haans live in Phoenix.
IMAGE - Ginger Haan (right) and her husband, Corkie, live in Phoenix.