Coffee Shop Makes Global Impact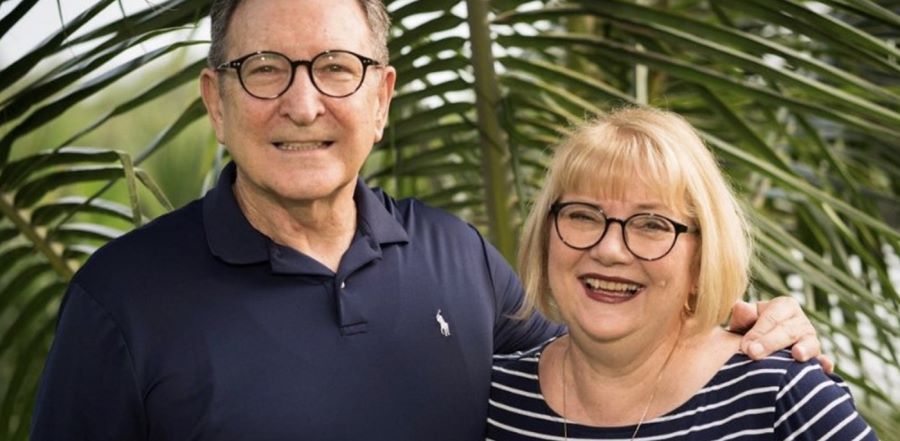 Don't miss any stories. Follow AG News!
When Army Veteran Jerry W. Wyatt left Vietnam after the war, he never imagined he would return to the country that had brought so much heartache and death to those with whom he served. Yet through the years as he prayed for missionaries around the world, he felt the call to serve grow stronger in his spirit.
"I would pray for our missionaries, and one day, the Holy Spirit said it was time for me to answer that call," Wyatt, who is now 74, says. "I thought surely not after 30 years. But the call kept coming, and we decided to answer it."
While Wyatt was itinerating, his son, Joe, invited him to work at the Starbucks in St. Louis where he was employed.
"I took the job and witnessed to more people in Starbucks than I did when I was a pastor," Wyatt says.
When Wyatt and his wife, Barb, arrived in Vietnam as missionaries, they noticed the locals enjoyed sitting and talking with them to work on their English.
"I did not know that Vietnam was the second largest producer of coffee in the world, and they like to sit around a drink coffee and are very relational," Wyatt says.
That's when he decided to take his experience from working at Starbucks and open a coffee shop.
"I had the idea, and I was hoping it was from God," Wyatt says. "We opened a coffee shop where people in the city could come for the main reason of talking with us to practice their English. However, we would get to know them and lead them to the Lord."
One of the people the Wyatts led to the Lord was Paul D. Le, 30, pastor of
V Next Gen Church
in Chicago.
"It felt really peaceful (at the coffee shop)," Le says. "Barb and Jerry were a good example. When I came to the coffee shop, I saw that these people were authentic, and it got my interest."
Le continued about his time at the coffee shop saying, "As I studied English, I got to know Jerry and Barb more and heard more about their story. After about a year, I was baptized in water by Grant, Jerry and Barb's son, who runs the coffee shop now."
Having every intention of returning to Vietnam to pursue a career as an architect, Le bought a round-trip ticket to visit his mother in Chicago in 2014. However, during the visit with his family, he had an encounter with the Lord.
While in America, Le visited his sister at
Christ for the Nations
and attended a chapel service that would prove to be life changing.
"There were about ten people who told me I should stay in America, but I told God if he was really calling me to stay, I wanted Him to tell me, not other people. And during the worship service at the chapel, I felt him telling me to stay here," Le remembers.
Not being a Christian or understanding his faith, Le's mother persecuted him during his years at Bible college. However, several years later, as she struggled through a divorce, Le seized the opportunity to invite her to accept the peace only God could offer at such a time.
He began to help her study the Bible and discipled her. Eventually, she invited a couple of friends to join them, and the group began to grow.
"As time passed, they all made decisions to follow Christ, and we have discipled them since 2020," Le says.
"They are stable Christians now, and that's an encouragement for us. My mom is a strong Christian now and knows God has a plan for her. She no longer complains about my studies and is really proud of me."
Le continued saying, "Good things came from her struggles after her divorce; that is how the church came to life."
Through an introduction arranged by his sister, Le and his wife Dao met with Hal H. Kooistra, 63, lead pastor at
Hope Church
in Chicago.
"(Le) wanted to plant a Vietnamese church in Chicago, and we have a network of seven churches called Hope Campuses," Kooistra says. "We agreed that we would make plans for V Next Gen Church in Chicago in the Vietnamese Market."
Launching his church with 20 to 30 attendees, Le records the services and has a huge following in Vietnam.
"It's just getting started, but it's an important work." Kooistra says.
Le has a vision to plant Vietnamese churches and network them across the US. As the parent affiliated church, Hope Church sent Le to Church Multiplication Network training and then put him on staff for six months.
Superintendent of the
Illinois district
of the Assemblies of God, Phillip B. Schneider, sees the impact that the coffee shop in Vietnam is having in multiple locations across the world.
"Now, second and third generations of missionaries are coming from the coffee shop in Vietnam," Schneider says. "AGWM is using the coffee shop (model) in multiple countries. It's self-supporting, for a large part, and they've seen a ton of people saved. It's just a really interesting deal."