A Dream (Center) Comes True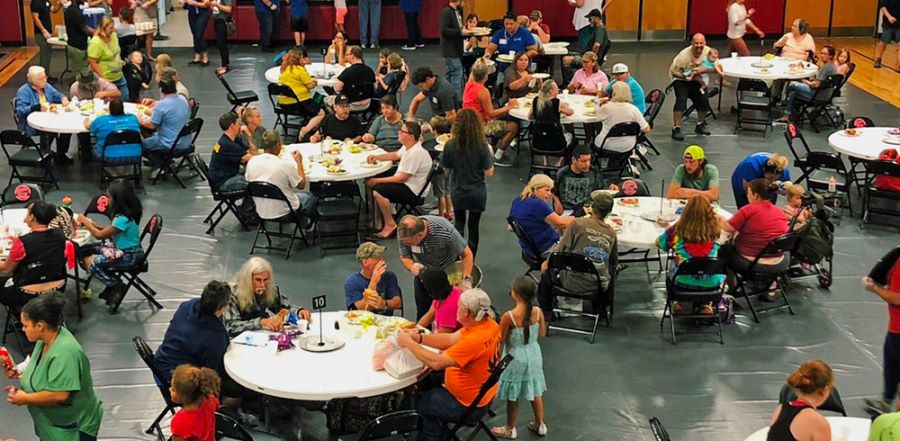 Don't miss any stories. Follow AG News!
Jody Dow has had big dreams since she was a young girl. At age 11, while attending chapel services at her Christian middle school, Dow heard missionaries share about their work.
"There was something different about how they talked," Dow says. "They saw missionary work as relational. They served with love and dignity."
In college, Dow was on track to earn a degree in personal relations when a trip to Nashville, Tennessee, her junior year, changed her trajectory. That's where she encountered a Dream Center for the first time.
"I felt like God was saying, 'This is exactly what you were made to do,'" Dow says.
After graduation, Dow joined the staff of
North Point Church
(AG) in Springfield, Missouri. This gave her an opportunity to lead community outreaches, but she knew God was calling her to something much bigger.
When Pastor Wilfredo "Choco" De Jesús of
New Life Covenant Church
(AG) in Chicago visited North Point, he encouraged Dow to persevere in her God-given dream and to trust the outcome to Him.
"He told me, 'You will never be ready to take a jump of faith like this,'" Dow says. "He even told my pastor that if North Point didn't open a Dream Center for me, I would just go open one myself. And he was right!"
Having a church behind her was important to Dow, and it helped open doors. Another local church was relocating and offered North Point its existing building. That facility is now the home of the
Springfield Dream Center
.
The Springfield Dream Center is more than just a building in a neighborhood. It's a way to provide help for today and hope for tomorrow. The ministry offers classes to young moms and families, helping them with everything from high school equivalency exams to learning basics about financial stability.
On Wednesday nights, the Dream Center hosts family dinners for the neighborhood. Other outreaches include block parties, a food pantry and a clothing closet.
"Every day, I meet people who need love, but they also have dreams that are dying or dead," Dow says. "They want a future for their own children, but they also need to know their dream is still alive and well."
Dow knows the dreams God gives are always worth pursuing. A leap of faith is never easy, but when God is behind it, failure isn't an option. As the Springfield Dream Center continues to change the community, that reality is more evident than ever.