A Man with a Mission: Pastor Danny de León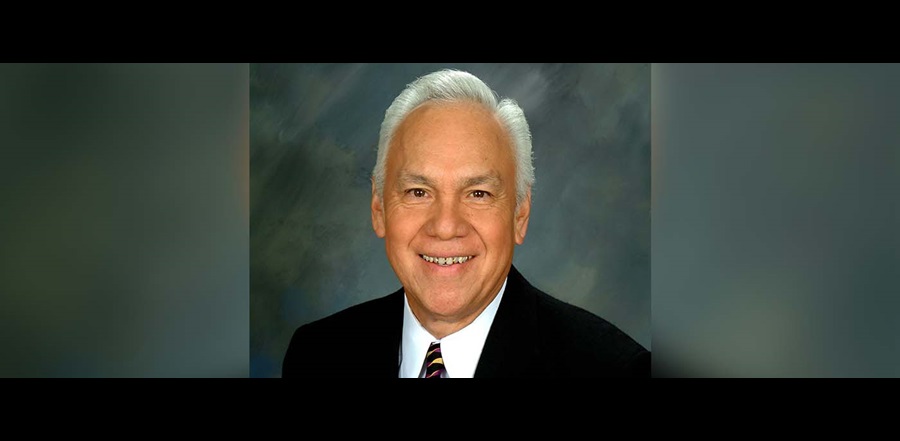 Don't miss any stories. Follow AG News!
When beloved Executive Presbyter (EP) Jesse Miranda concluded his time as an Assemblies of God executive presbyter at the 2017 General Council in Anaheim, California, it had been 22 years since another person had filled the role of West Spanish Language Area executive presbyter. Simply explained: his shoes would not be ones filled with ease.
However, when Daniel (Danny) de León Sr., pastor of Templo Calvario in Santa Ana, California, was voted to succeeded Miranda, it only took a brief look at his biography to know that God had prepared the successor.
De León's experiences not only have prepared him to lead, but prepared him to lead from the position of empathy and understanding.
As a teen, he became a hard-drinking, street-tough kid who was asked to leave the state of Texas by a judge. It may not sound like a promising beginning, but that "eviction" led de León to a real encounter with Christ at his brother-in-law's church in New Mexico.
Transformed by God's grace, de León enrolled at Vanguard University, where his faith became solidified under the teachings of professors such as Gordon Fee and Harold Fischer. Called to the ministry, de León instead began teaching while doing ministry on the side.
When challenged by a visiting evangelist to fulfill God's call to ministry, de León responded — and soon learned what it meant to trust God to supply his and his wife's, Ruth, every need. "It was incredible, trusting God for every penny that came in," de León said in a 2006 interview. "God put me to the test, so I could learn to trust in Him."
Spending seven years as a regional youth director for the AG, and another three years as a horse race track chaplain, a call from Templo Calvario arrested de León's attention. Sensing God's leading, he began ministering at the church in 1976. Within two years, the church grew from 60 to 750. In 1985, the church moved to a 1,400-seat facility — with Billy Graham as the keynote speaker. Then in 2007, the church moved to its current auditorium that seats 2,200 for a church whose average weekly attendance exceeds 3,800.
Templo Calvario is now one of the largest bilingual Hispanic congregations in the United States. The church reflects de León's care for those who have little. Much of the church's growth is a result of compassion efforts focused on improving the quality of life in Santa Ana. Ministries such as Obras de Amor (Arms of Love), affordable daycare, afterschool centers, and many other outward expressions of love have led people to the church.
The love for community isn't limited to Santa Ana, either. Under de León's leadership, Templo Calvario has established over 93 satellite churches in the United States and in Latin America.
When de León was elected as an EP in August, he says he wasn't expecting to be voted in as EP, but he had prayerfully opened himself up to whatever God desired. However, he also made the commitment that if he was in the running, but not elected by the third ballot, he would take that as a sign that God did not want him in the position and he would withdraw. He was elected on the third ballot with strong support.
As the executive presbyter for the nine Hispanic districts west of the Mississippi, de León says his main goal is to represent them properly, to hear and voice their concerns to the Executive Presbytery, and do his best to serve them.
De León has already had conference calls with each of his district superintendents, introducing himself and providing them opportunities to voice their thoughts and concerns. Of course, with de León's very strong church planting ethic, his hope is to share what he's learned over the decades with his districts' leaders.
"I feel very strongly that God has shown us [Templo Calvario] a way to do church planting — a way that every pastor and church can do," de León says. "I want to share that with the district superintendents so they can encourage their churches to open other churches. Whether they be PAC (parent affiliated church) or sister churches, the important thing is to start churches as God directs, for as we've discovered, it's the best way to evangelize a community."
De León who has master's degrees in education and divinity, is also active on many boards and has hosted the 700 Club in Spanish, which is seen throughout Latin America, the Caribbean, Australia, Spain, and many parts of the United States. He's also been a frequent guest of the White House and Capitol Hill to speak on matters that are of a concern to the Hispanic community.
"I feel very, very honored to have been elected," de León states. "And it goes without saying, I will do my best to serve the constituency as best as I can as the Lord directs — and I'm looking forward to doing just that."