A Mission Greater than the Sacrifice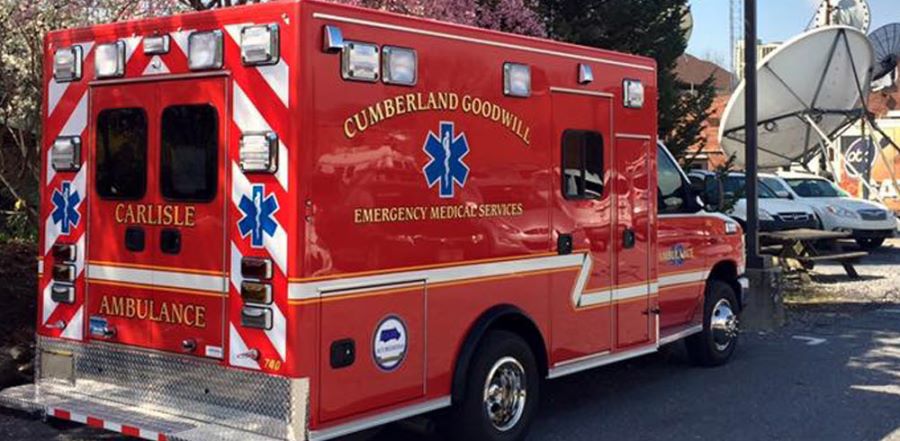 Don't miss any stories. Follow AG News!
Chaplain Chuck Kish, who pastors
Bethel Assembly of God
in Carlisle, Pennsylvania, had reached his breaking point. He had just arrived home following serving as on-scene chaplain at two tragic suicides earlier in the day — he was emotionally, physically, and even spiritually spent.
He turned off his cell phone, knowing he was incapable of handling another chaplaincy call that day, and went upstairs to his bedroom to recover.
Then, the house phone rang . . . .
"The police know that if they can't reach me by cell phone, they're to go on to the next chaplain on the list," Kish explains. "The only time they are to call the house phone is when there is a tragedy that they specifically want me handle."
Kish, an endorsed AG chaplain through
U.S. Missions
Chaplaincy Ministries
, is a big proponent of Christians being available to people at their "points of pain," specifically through trained chaplains. Yet this phone call, on this already incredibly traumatic day, would ultimately break him. He even questioned God at the time,
Why was He wanting him there? He was so drained!
But God had something for Kish, even though it would cost him.
As the call to the house phone implied, the suicide scene was horrific. As Kish arrived at the home, the senior officer who met him was visibly shaken. Kish braced himself.
"A young husband, home from the military and suffering from PTSD, had shot himself in the head in front of his wife. He was lying on the floor in the doorway of the home in a huge pool of blood. I had to step over him to enter the house," Kish recalls, pausing at the difficult memory. "His wife [Jen] was still standing right there, holding a 3-month-old baby, and both she and the baby were covered with his blood . . . she was in shock, still standing there near the doorway."
The scene was overwhelming, and Kish went into "chaplain" mode, knowing what to do. After the 29-year-old mother and baby were cleaned up, Kish met with her in the living room — that's where the Holy Spirit took over.
"What came out of my mouth was never in my mind, never in my heart, but the Holy Spirit suddenly gave me the words that I have never forgotten," Kish says. "Ma'am I'm going to say this to you at least five to eight times . . . your destiny is not determined by those who leave you, but rather by those who stay. Whether God, family, or friends are at your side, you are not alone. There are people you will meet in the future who are going to need you, and you will need them. Press on. Your life matters."
Those words, repeated over and over, seemed to break through the shock and provide a sense of comfort.
"I was five weeks pregnant," says Jen, now 32. "I was in shock. At the time, I was wondering what was wrong with me, why was I left, why he was taken from me . . ., but Pastor Chuck's words really gave me a different viewpoint — that I was still loved, I still have worth, still have value. It was not an immediate feeling and understanding, but after some time . . . and those words all came true."
Kish remained after to help clear the scene of the body and suicide aftermath. But inside, he knew he was done. The next day, while preparing to eat breakfast in a local restaurant, his world exploded as the powerful emotional trauma struck him, the horrific images flashing in his mind, overwhelming him, leading him to weep uncontrollably.
"I spent time going to a Christian counselor following that," Kish says, humbly. "I needed to."
From the outside, it might seem that God set Kish up to fail or at least to break him. But as he learned, the message the Holy Spirit spoke through him to Jen, were just the words every person suffering a traumatizing loss of a loved one needs to hear.
Through Kish's many experiences, he realized that nothing existed that could be given to help those who were suddenly faced with tragic loss.
"So, we created a free, high-quality booklet,
Caring For You
, that can be customized to the community entity using it — EMS, hospice, hospitals, coroner, police — that explains, step-by-step, what to do in the case of losing a loved one," Kish says. "In each of those booklets, that statement the Holy Spirit spoke through me is featured. Thousands have already been comforted by those words."
Kish says that in addition to the powerful words of comfort, the booklet provides a personal letter of condolence from the local supplying entity and brief chapters that explain things such as six things to do within a day after a death, safety tips, working with a funeral home, managing the deceased's finances, correspondence suggestions to employers/creditors, how to tell varying ages of children about the loss of a parent, and multiple other insights and resources (
email for more information
).
The cost of ministry that day at a trio of suicides was personally high for Kish, but he says the mission God gave him was worth the personal sacrifice.
"The
Caring for You
booklet is now being distributed at approximately 3,500 deaths per year through multiple agencies," Kish says. "The statement God provided does not bring total comfort, but it does offer comfort along with immediate perspective in difficult situations. And once again, this all reveals the power of God to take a tragedy — that He did not cause — and orchestrate things to result in good."