Rock Hills Church: Reaching an Untapped Mission Field in Middle America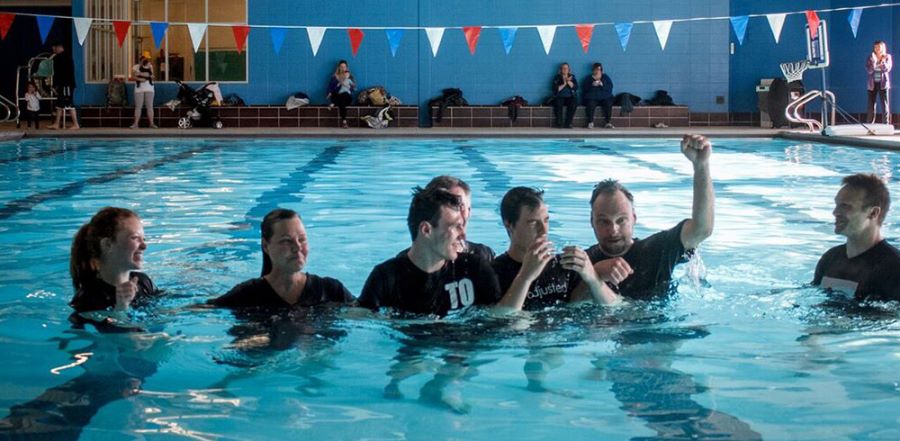 Don't miss any stories. Follow AG News!
Although Manhattan, Kansas, is located in the center of the Bible belt, church planters Troy and Lacey Hartman found an untapped mission field there and launched Rock Hills Church (AG). In the city of Manhattan alone, 65 percent of the people are unclaimed — meaning they are not connected to any faith community. Rock Hills Church now provides a safe place for people to find and follow Jesus — a place where no one is perfect and everyone is welcome.
Troy's life is a testimony to the power of forgiveness and God's redemptive grace. On New Year's Eve 2000, just two weeks after he received a B.S. degree in Criminal Justice from College of the Ozarks in Point Lookout, Missouri, Troy's drunk driving resulted in the death of a friend, Matt Jones. Troy was charged with involuntary manslaughter and sentenced to five years probation.
Three days after the wreck, Matt's mother, Mary, called Troy. She told him, "Troy, I love you and I forgive you. If you give your life to God, He will use it for good."
Her words impacted Troy, and he made a decision to follow Christ. He began attending James River Church (AG) in Ozark, Missouri, and enrolled in its Master's Commission program. He then pursued ministerial credentials with the Assemblies of God by taking classes through Global University in nearby Springfield, Missouri.
Miraculously, during this time, Troy's parole officer allowed him to travel out of state on missions trips with the church. Eventually, his sentence was reduced to two years.
Three years after giving his life to Christ, Troy was already helping plant North Point Church (NPC) in Springfield. While serving as student ministries pastor, he met Lacey and they were married.
In 2014, after 11 years at NPC as student ministry and connections directors and campus pastors, the Hartmans felt God directing them to plant a church in Manhattan, Kansas. They leased the Boys and Girls Club of Manhattan, Inc., and officially launched Rock Hills Church at that site on September 13, 2015.
"We are grateful to Church Multiplication Network for the training we received," Troy says, "and to AGTrust partners for the matching funds that helped us purchase needed equipment and develop a strategic print and digital marketing plan."
Facebook ads and a mass mailer proved to be effective tools in getting the word out about Rock Hills. By the fifth Sunday, the church had to add a second service.
The Schmidts and their two teenage sons had never been in church before. But they decided to visit Rock Hills because they received a mailer and felt like something was missing in their lives. They now attend Sunday services regularly, the couple is part of a small group, and their sons attend youth group.
Although Rock Hills is only 7 months old, church attendance averages 373 on Sunday, 132 people have come to Christ and 38 have been baptized in water. On Easter 2016 the church had three services, a record attendance, and 110 people serving as volunteers.
"We are excited to be a part of what God is doing in this community," Troy says. "We love seeing the diversity in our church in age and ethnicity, including military personnel, families, college students, empty nesters, retirees, and others serving alongside each other."
A core value of Rock Hills is "making a difference locally and globally." Since the church started, the congregation has already given back $26,000 to other church plants and to local and global organizations.