Term Limits Approved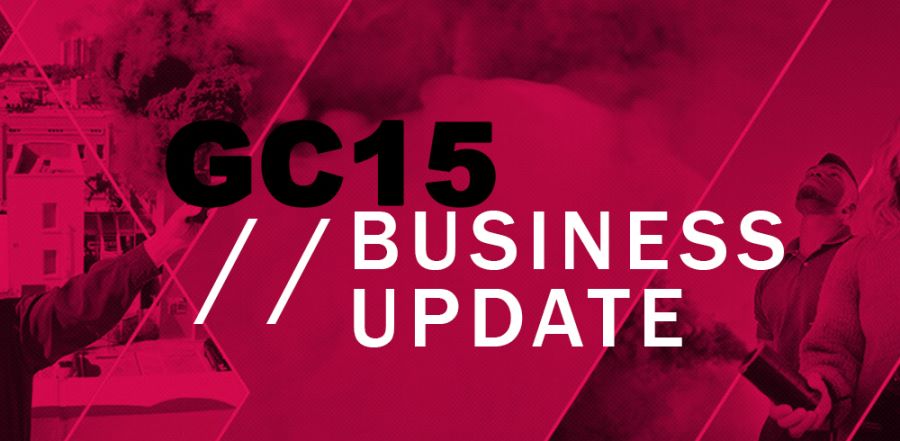 Don't miss any stories. Follow AG News!
The Assemblies of God Wednesday afternoon voted to place term limits of 12 years on the 14 nonresident executive presbyters. The six executive presbyters who make up the Executive Leadership Team based at the National Leadership Resource Center in Springfield, Missouri, aren't affected.
But minister voting delegates in Orlando, Florida, approved a proposal put forth by the Executive Presbytery itself to limit nonresident members of the body to three consecutive four-year terms. They would be eligible to return after sitting out for four years.
The resolution passed the required two-thirds majority by voice vote without discussion. Current presbyters -- including those re-elected Wednesday before adoption of the resolution -- aren't immediately affected. However, those who have served three consecutive terms by the next General Council in 2017 won't be eligible to run again.
An earlier motion sponsored by the Northern Missouri District failed in a voice vote. It had proposed restricting executive presbyters to eight years total. District Superintendent Ray Brewer said the Fellowship would be well served to limit executive presbyters to two terms because there are many gifted leaders in the ministry ranks who should be given the opportunity to serve at the national level.
Wilfredo "Choco" De Jesús, pastor of New Life Covenant in Chicago, the largest Assemblies of God church in the U.S., is a new executive presbyter, elected Wednesday afternoon as the East Spanish language area representative.
He follows Saturnino González, pastor of Iglesia El Calvario in Orlando and superintendent of the AG Florida Multicultural District. González had been one of the 20 executive presbyters since 2009. AG General Superintendent George O. Wood thanked González for serving with distinction.
De Jesús captured the necessary two-thirds majority on the third ballot. González finished as runner-up.
Duane P. Durst of Liverpool, New York, will replace the retiring H. Robert Rhoden as nonresident Northeast Area executive presbyter. Rhoden had been on the AG top legislative body for 14 years and also served as superintendent of the Potomac District from 1991 to 2006. Durst, who has been district superintendent of New York since 2004, was elected on the third ballot.
Five other incumbent executive presbyters retained their seats during Wednesday afternoon elections. Larry H. Griswold of Plainfield, Illinois, Great Lakes Area representative since 2008, won on the fifth ballot in a field of 11 candidates. Gulf Area Executive Presbyter Rod Loy of First Assembly of God in North Little Rock, Arkansas, won a second four-year term amid 10 candidates in the second round of voting. Southeast Area Executive Presbyter Dan C. Betzer will return after receiving a two-thirds majority. Betzer, senior pastor of First Assembly Ministries in Fort Meyers, Florida, has been an executive presbyter for 20 years. Nam Soo Kim of Fort Lee, New Jersey, gained another four-year term as the Language Other section representative. Kim, who has been an executive presbyter since 1999, gained enough votes on the second ballot. He is the leader of Promise Ministries International in Flushing, New York. Beth Grant was re-elected as ordained female representative to the body. Grant, who has served since 2009, was elected in the second round of voting.
Delegates also approved a couple of other noncontroversial resolutions. The assembly approved the creation of a ninth western Language Area Hispanic district. It encompasses the states of Oregon, Washington, and Alaska, which previously had been part of the Northern Pacific Latin American District. Voters also approved a resolution providing for the assistant general superintendent to succeed the general superintendent if there is a vacancy in the office "for any reason." Previously, succession depended on "death or incapacity."