Cymbala: Listen to the Voice of God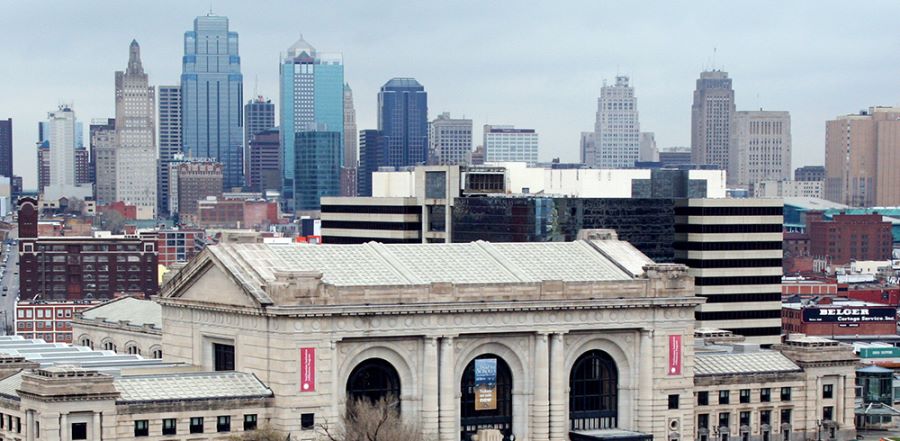 Don't miss any stories. Follow AG News!
The 49th General Council of the Assemblies of God closed Friday night with a call to listen to the voice of God — and a warning about the consequences of ignoring that holy voice.
"When we stop listening and hearing what God is saying to us by His word and through His Spirit, I don't care how may people you're running, it's not a Christian church," Jim Cymbala, pastor of the Brooklyn Tabernacle, told a packed house at the Kansas City Convention Center. "A Christian church is where God's Spirit is honored and people are listening for God's Spirit."
There are no blanket statements about what God will do in any church, he said, but there is a simple yet profound principle that will ensure a move of God: "He who has an ear, let him hear."
Using 2 Chronicles 25 as his text, Cymbala told the story of King Amaziah, who heeded the voice of God before entering his battle against the Edomites. But once the battle had ended, and as Amaziah and his troopers were returning to Judah, the king gathered some of the idols that the Edomites worshipped and took them home with him, where he began to worship them, too.

Brooklyn Tabernacle Singers blessed the congregation with anointed singing.
That practice drew the rebuke of a prophet, but King Amaziah's heart had become hardened and he ignored God's warning. And while it seems absurd that the king would choose to worship idols from the very people he had defeated, a similar practice can be seen in our world today, Cymbala said.
"Why do we pursue the things of the world that don't make people in the world happy?" he asked
This king who had once listened closely to God's voice now decided to attack the 10 tribes of Israel to the north — and was defeated in battle.
"When you stop listening, bad things begin to happen," Cymbala said. "When we stop listening, God himself can't help us."
Cymbala conveyed a modern story of a televangelist whose story paralleled the story of King Amaziah. That televangelist, who was once used mightily by God, stopped listening to God's voice and found himself traveling a destructive path similar to the one King Amaziah followed.
Cymbala reminded pastors and other spiritual leaders that one day, each person will stand before the judgment seat of Christ and give account of the quality of work that was done in this life.
"We won't be judged by pastoral journals or denominational headquarters, but we will be judged by the king of kings and lord or lords whose eyes are like fire," he said.
Pastors who want to build spiritually powerful churches cannot succeed by imitating or duplicating other congregations, Cymbala said.
"There are no formulas," he said. "You're not to copy anybody. You're to get on your face and pray and got will tell you what to do."
"Plastic sermons" won't cut it in today's world, and neither will "smoke and mirrors," he said. Prayer is the key.
"The main part of prayer is not so much talking, it's listening," Cymbala said. "God already knows what you need before you start praying. If Jesus had to wait and listen, how about you and me, preacher? How about you and me, sister? If Jesus had to wait and get instructions who are you and I that we don't need to hear what the spirit is saying?"
Today's Christians must be tender to the breath of the Holy Spirit and seek a fresh consecration from God.
"Pentecostal culture will not cut it," Cymbala said. "There's Pentecostal culture and then there's real Pentecostal power. He who has an ear, let him hear."
Early in the service, before extending a round of thanks to a multitude of people who were involved in the planning and execution of this year's General Council, General Superintendent Thomas E. Trask encouraged the audience to go home with more than just good memories.
"These have been days of outpouring of the Holy Spirit," he said. "Take what you've gotten here and take it back to your local Assemblies of God church, and say, 'Look here, we're gonna have church — not play church but have church.' There's a difference."
Trask also announced that more than 400 people became Christians this week through the AIM and Convoy of Hope outreaches in Kansas City.
Service planners added a special treat, with performances by three of the National Merit Award winners from the National Fire Arts Competition: Richard Pearson from First Assembly of God, Atmore, Ala., who won in the individual songwriting category; Robert Madu from Trinity Church of the Assembly of God, Cedar Hill, Tex., who won in the drama solo category; and Rakel Arneson from Brooks (Oreg.) Assembly of God, who won the keyboard solo category. Madu and Arneson had performed earlier in the day during the National Fine Arts Festival celebration, but Pearson had been unable to because of time constraints.