3 Ways I'm Praying in 2020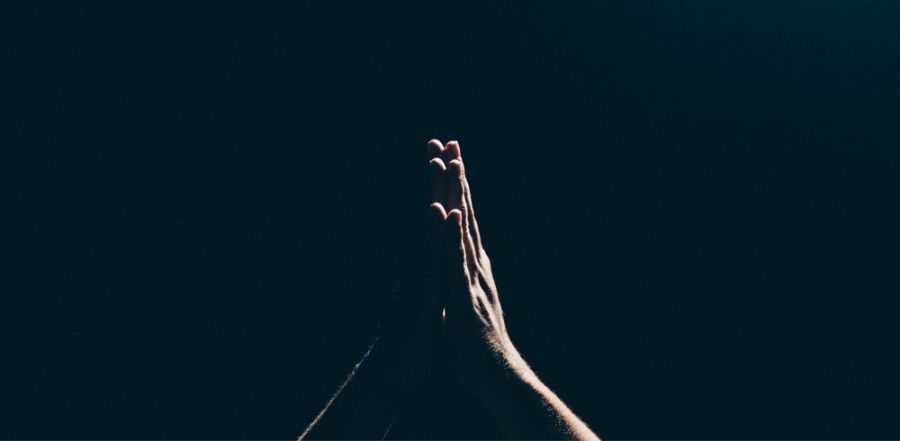 Don't miss any stories. Follow AG News!
I was Michigan-born, new to Ohio, and proudly wearing my Michigan colors. My wife, Gail, was a Buckeye through and through. The local newspaper photographed us on opposite sides in a staged stare-down in a "superfan" column. The article began, "She says scarlet, he says maize. She says gray, he says blue."

Be it sports, politics, or how you take your coffee, there will always be plenty of things to divide us as a society. But it is possible to disagree without living in division.

One of the things that makes the Assemblies of God so great is the variety of local expression. One church may be singing in Korean while another is hearing God's Word in Portuguese. One church may be meeting in a barn while another is setting up and tearing down chairs each week in an inner city.

There are three things that every Assemblies of God church represents. Those three things also align with three prayers that I believe God has laid on my heart for this Fellowship as we enter a new year and a new decade.

As we enter 2020, we're quite possibly looking at one of the most divisive elections in recent American history. Globally, societies are divided on issues such as immigration, race, economic policies, and even the state of our planet itself. My prayer for 2020 is that we keep the pathway to faith in Christ totally free and clear from stumbling blocks of our own making. Our citizenship is different. Our calling is higher. The condition of one's soul is more important than the label of the political party they wear.

I ask you to join me in prayer in these specific areas in 2020:

1. A SPIRIT-EMPOWERED CHURCH
"Not by might nor by power, but by my Spirit," says the Lord Almighty (Zechariah 4:6).
If there ever was a theme verse for the Assemblies of God, Zechariah 4:6 would be it. The verse appeared on the masthead for the Pentecost Evangel during the Great Depression, World War II, and some of the greatest crises our nation has seen.

The message has always been clear. We aren't a people who depend on favorable circumstances. Our hope is not in our own might, nor in political power, but by the power of the Holy Spirit.

As we enter into yet another divisive political season for the U.S. in 2020, may we be known as people of the Spirit — not people of the donkey or the elephant. May our churches be known for being houses of prayer, fully dependent on God for the sake of our nation.

Thank you for believing with me that Assemblies of God churches would be thoroughly led and directed by the Spirit. Pray that we would see a great outpouring of the Holy Spirit in our churches and in our communities.
2. A BIBLE-ENGAGED CHURCH
"Teach me knowledge and good judgment, for I trust your commands" (Psalm 119:66).
We are facing a crisis of good judgment. Trusting God's commands and growing in biblical knowledge will have an immediate effect on our judgment and how we approach our daily lives.

Rather than passively complaining about a lack of judgment and moral clarity in our society, let's make our churches outposts of hope delivered through God's Word. An Assemblies of God church is a church that values Scripture and creates intentional pathways of Bible engagement for people of all ages. Dr. Tobin Perry says, "Faithful preaching of the Bible will never sit comfortably with a particular persuasion. No political party or ideology completely lines up with the Bible." Biblical accuracy is our goal, not political correctness.

Join me in prayer that the hearts of children, teens, and adults will be turned to the Bible. Pray that as hearts are turned to God through His Word, that our society will see the impact of good judgment.

3. A MISSIONS-PARTICIPATING CHURCH
I tell you that in the same way there will be more rejoicing in heaven over one sinner who repents than over ninety-nine righteous persons who do not need to repent (Luke 15:7).

God has blessed the Assemblies of God with remarkable growth. In 1914 when delegates in Chicago committed the AG to "the greatest evangelism the world has ever seen," how could they have imagined that 106 years later the Fellowship would span 255 countries, territories, and provinces? How could they have imagined nearly 70 million people across the planet who would be part of the Movement?

Now is not the time to relax. Our mission is nowhere near complete. When Jesus shared the Parable of the Lost Sheep, He was challenging us to not be content with those who have come to faith, but to continue seeking the lost.

Assemblies of God churches actively participate in missions through praying, giving, and sending. Join me in prayer for our missionaries throughout the world that they would have increased effectiveness this year. Pray for our churches that they will increase their efforts in giving to support missionaries. Pray that many people this year will hear God's call to reach our nation and the nations of the world as missionaries.

By 1931, the Assemblies of God had already codified its position as an apolitical institution with regard to missions and global affairs. The statement was reaffirmed in 1976, saying, "We cannot permit our testimony among the nations to be compromised . . . We affirm further our policy to remain nonpolitical in character in all our missionary outreach."

As Chuck Colson writes, "When the church aligns itself politically, it gives priority to the compromises and temporal successes of the political world rather than its Christian confession of eternal truth."

If you know me well, you would know I've been a Buckeye at heart for a number of years now. Maybe Gail won me over, after all? You may never convince those around you to come to your point of view. What really matters, though, is that we not let the systems of this world divide us and let God continue to grow His Church as a Spirit-empowered, Bible-engaged, and missions participating Church that will enter 2020 with purpose. That's the kind of Church that is built on the Rock of Jesus and even the gates of hell cannot prevail against it!