50 Years of Prayer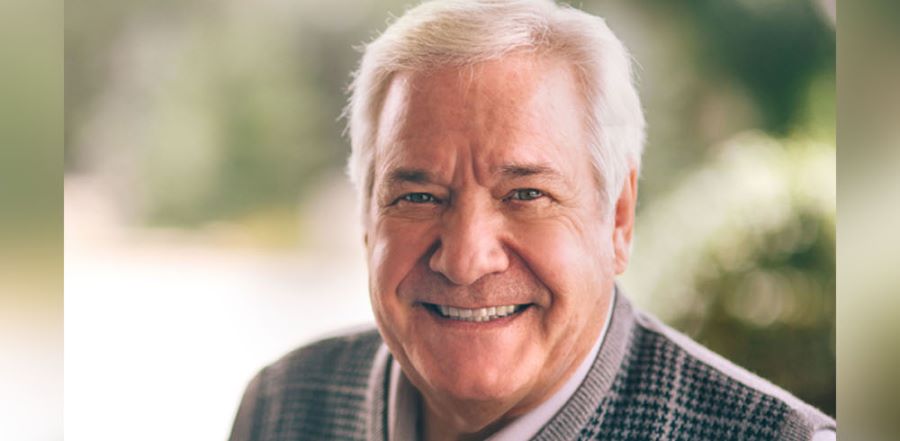 Don't miss any stories. Follow AG News!
Fifty years ago this month, Dick Eastman — perhaps the world's foremost prayer leader — became an ordained Assemblies of God minister. As he did, he borrowed a practice from famed missionary David Livingstone: every year, he writes a prayer on the back of his ordination card.

In 1971, Eastman's short prayer might have seemed reckless, had it not been inspired: "Lord," he wrote on the card, "I claim this year! It will be the start of winning 100 million souls to You. I don't know how, but You will help me."

Today, Eastman, 75, serves as international president of Every Home for Christ (EHC), an interdenominational ministry with 189 offices around the world, 8,000 supported staff, and more than a million annual volunteers. All work to share the gospel in residences and villages through literature and church plants. A decade ago, EHC surpassed 100 million respondents who had made salvation decisions to follow Christ since the organization's inception in 1946.

"God has done it," Eastman says. "Now He's raising up a generation in which I see as much, if not more, zeal."

That personal promise of 100 million souls, according to Eastman, came in 1964 in a dorm room closet at what is now North Central University. While praying for the unsaved one afternoon, Eastman says he felt the Lord speak to his heart about him being involved in seeing a million coming into God's kingdom through prayer. Eastman says the Lord told him that seven years of preparation would precede his life ministry.

Eastman shared the experience with no one, not even his soon-to-be-wife, Dee, also a student at North Central. They wed and began ministry under Pastor John M. Wilkerson at First Assembly of God (now Journey Church) in Kenosha, Wisconsin. Wilkerson, who had been an AG missionary to the Bahamas, instilled in Eastman a passion for prayer and missions.

"What I'm doing now — the whole concept of the convergence of the prayer movements and the mission movements — really began with that seed," Eastman says.

At the time, Eastman believed he would be a youth pastor the rest of his life. He spent hours praying for non-Christians in First Assembly's furnace room, inspired by the example of Dee's cousin, Teen Challenge founder David Wilkerson.

"David had a profound influence on my life because of how much prayer impacted everything he did," Dick says. As 1971 drew near, Dick, gripped anew by the promise of 100 million souls, finally divulged the revelation to Dee.

A few ministry chapters later, Dick became president of EHC, which today reaches more than 100 million homes annually with the gospel (131 million in 2018 alone). More than 104,000 churches partner with EHC around the world, and EHC plants "Christ groups" in villages where there are no congregations. EHC's detailed database lists 375,368 such groups.

ACCELERATED RESULTS
Eastman says the pace of evangelism is accelerating as night-and-day worship and intercession increase exponentially around the globe. EHC's own Jericho Center in Colorado Springs, a 24-hour prayer center built in 2003, is contributing to results.

"Prayer is dramatically impacting the harvest," Eastman says. "We are getting amazing multiplication." The average number of homes reached by EHC from 1946 to 2003 amounted to 16.8 million annually. In the 16 years since the Jericho Center opened, it has jumped to 78.3 million a year. In the same span, those who have followed up decisions with requests for Bible lessons has jumped from 514,620 responses annually to 12,476,580.

"Prayer has made all the difference in the world," Eastman says.

The United States also is a prayer target. Three years ago, EHC opened the American Center for Prayer and Revival in Washington, D.C., which faces the Supreme Court and is open for prayer to anyone on Capitol Hill. Night and day prayer goes up for the nation from the center.

But it's Eastman's lifelong personal example of prayer that inspires many. A self-described "list pray-er," Eastman has kept a daily prayer journal since September 1979, numbering nearly 15,000 entries. He keeps the 31 volumes in his prayer room at home, and when he travels, he takes pages from the journals with him so he can pray for the list he committed to on that day.

In the journals are notes about each day and the names of people he meets and feels led to pray for on an ongoing basis. Eastman has prayed for many people for more than 40 years.

"Lifting people up in prayer can make a difference, and it keeps me connected to all who crossed paths with me," Eastman says. He also prays daily for every nation, a commitment kept since December 1975. He uses a prayer map produced — and freely distributed — by EHC.

"Giving God an hour a day to be in His presence is possible," Eastman says.

AG minister Wayde Goodall is a longtime Eastman friend who has served as dean of the College of Ministry at Northwest University, an executive director with Convoy of Hope, and now the strategic pastoral adviser for Focus on the Family. In the 1970s, Goodall regularly brought his Seattle youth group to Sacramento to experience a prayer ministry Eastman operated called "the Gap."

"I don't know of a greater prayer leader in the world," Goodall says. "Dick knows how to pray and how to listen to God. Some of the great prayer leaders around world look to Dick as their father."

Eastman has written several books, including The Hour that Changes the World and No Easy Road, both with more than a million copies in print. In the past year, EHC launched its Global Prayer School, which already counts 3,000 students enrolled.

Eastman still carries a copy of his 1971 ordination card with him in his Bible, with the now-fulfilled promise handwritten on it.

"I am so grateful for my ministry being birthed through the AG, even as the Lord expanded the involvement in our ministry to many different denominations," Eastman says.