A Faith of His Own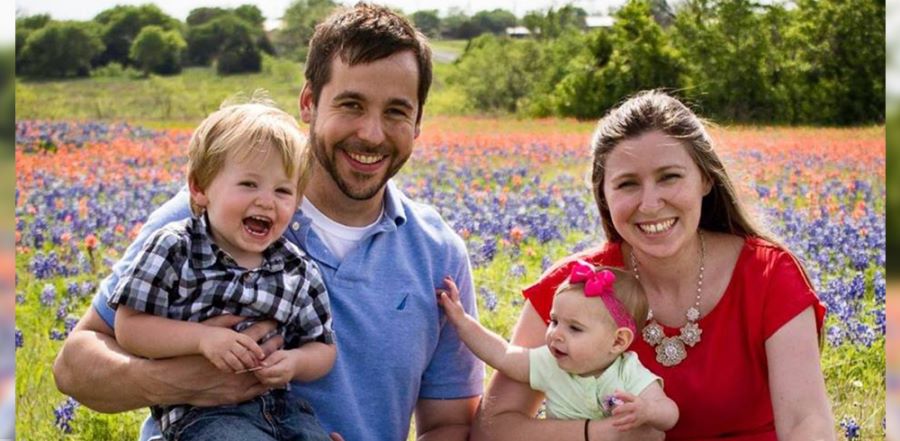 Don't miss any stories. Follow AG News!
David M. Herndon grew up as the son of Assemblies of God missionaries to Africa, Bob and Linda Herndon. David attended a French-speaking school in the Republic of the Congo in the capital Brazzaville, where his dad worked as a Decade of Harvest coordinator to local congregations.
But civil unrest in the nation, as well as Linda's diagnosis of breast cancer, obligated the Herndons to move back to their native Texas in 1993. In high school in Dallas, David ran into a multitude of classmates who prodded him to use illegal drugs.
"That's when I started going downhill," Herndon recalls. "I was looking for some sort of acceptance, and I felt like I found it in the addictive drug subculture."
Drugs became a passion for Herndon, marijuana at first, followed by cocaine, Ecstasy, and LSD. However, methamphetamine became his drug of choice. Although missionary parents raised him, Herndon didn't make a commitment to Jesus.
"I had a borrowed faith," Herndon says. "I could sing all the songs about Jesus, but there was a disconnect."
The drug addiction continued during Herndon's college years when he lived at home with his parents.
"We kept paying for semesters of colleges, but he wouldn't finish the courses," remembers Linda. "He would find a new connection in the chemistry lab who offered him more meth."
Ultimately, David struck out on his own, and his parents wouldn't hear from him for weeks. Bob and Linda started practicing tough love, stopping David's college tuition payments and refusing to buy groceries or reconnect his utilities when he sought assistance.
"We tried to help him several times, but he kept relapsing," Linda says. "We got to the point where we said, Lord, do whatever it takes. We prayed that his brain cells wouldn't be destroyed."
Herndon hung out with drug users who culled credit card information to steal others' identity. Following Herndon's arrest, a judge sentenced him to prison for two years.
The ungodly behavior saddened his parents, in their 40s when they adopted the 3-day-old boy to be a sibling for Jonathan, the son they had adopted five years earlier.
"Time was running out for us to adopt a second child," Linda recalls. "Because we already had one child, we couldn't even get our name on the adoption lists of agencies."
But a pastor acquaintance called to explain a pregnant teenage girl wanted to relinquish her newborn in 1982 to a Christian family. The Herndons named their new son David.
With their son in prison 27 years later, Bob and Linda tried to remain upbeat.
"We knew the Lord was still tracking David," Linda says. She and Bob hoped their son would connect with the Lindale, Texas-based Calvary Commission, an Assemblies of God ministry they had admired for years.
A Calvary Commission team visited soon after Herndon's incarceration at the Joe F. Gurney Transfer Facility in Palestine, Texas. He heard a chapel speaker share about being a nominal churchgoer before Jesus transformed his life upon making a profession of faith.
"It's not like I didn't believe Jesus was real," Herndon says. "I just didn't have a relationship with Him."
Finally he cried out to the Lord and made a real commitment to follow Him.
Herndon, who ended up serving just a yearlong term, applied to enroll in Calvary Commission's prison aftercare program. He arrived in 2010, and graduated from the school with a bachelor's degree in theology in 2013. He also met his wife, Krysta, on a short-term missions trip to Romania, where she served as a Calvary Commission missionary.
Now Herndon serves on the Calvary Commission Leadership Council that conducts the organization's daily operations and he also is the ministry's foreign missions coordinator. Along with Krysta, who is a pastor's daughter, he is youth pastor at Church of the Living Hope, an AG congregation in nearby Tyler. Herndon credits Calvary Commission founder Joe Fauss, an AG U.S. missionary chaplain, with impacting his well-being.
"My life would be so different without Joe's ministry and his desire to see prisoners restored," Herndon says. "He doesn't give up on people, and I wasn't just a number to him. Joe invested himself in me and has given me opportunities to lead."
David and Krysta, who wed in 2013, have a 2-year-old son, Elijah, and a 1-year-old daughter, Evangelyn. Bob and Linda are living in Frankston, Texas, having retired from the home health care business they operated after their missionary career.
Herndon remembers a letter his mom wrote to him in prison, expressing hope that upon release he would connect with a local church, find a stable job, start a family, and serve God before she died.
"The Lord has exceeded our expectations," says Linda, now 74. "We had no idea he would become a licensed minister, work as a youth pastor, or get involved in missions with a wife who wanted to do missions."