A Great Collegiate Awakening -- it's Coming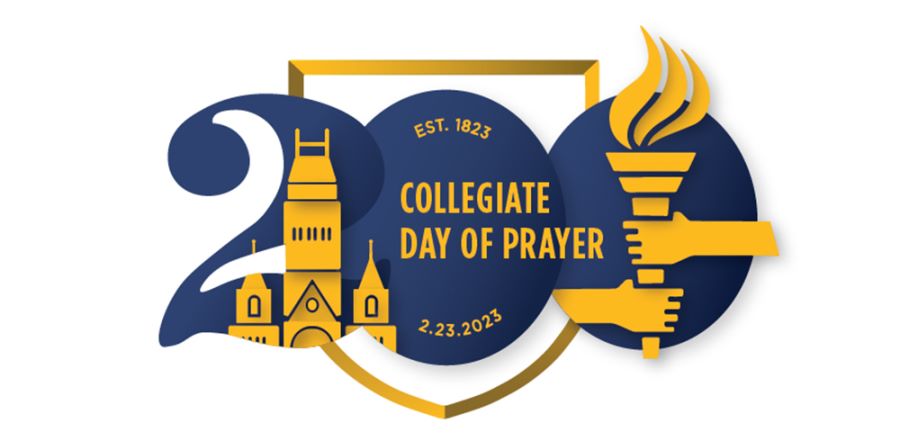 Don't miss any stories. Follow AG News!
What would happen to the United States if revival swept through secular colleges and universities across the nation? What if formerly non-religious, atheistic, and humanistic students and professors suddenly found themselves overwhelmed by the presence of God in such an undeniable way that Chi Alpha and other Christian campus ministry organizations were flooded with students, desperate for more of God?
Don't look now, but it's beginning to happen! And campus ministry leaders, including E. Scott Martin, senior director of
U.S. Missions'
Chi Alpha Campus Ministries
, point to a key, annual occurrence that relaunched in 2010 — the
Collegiate Day of Prayer
.
Officially formed in 1815 as the Concert of Prayer for Colleges, by 1823 every major denomination and every college adopted the last Thursday of every February as a day of prayer for all U.S. college campuses — where churches, parents, students, and others commit to pray for specific colleges and universities on one day. This day was frequently associated with powerful revivals and awakenings in schools across the U.S.
"By the end of the 19th century, these repeated student awakenings had radically transformed the culture and moral climate of many of our largest universities," stated Thai Lam, executive director of the Luke18 Project at the International House of Prayer in Kansas City, Missouri, in a website post. "As a result, many of America's ministers at this time were encouraging their congregations to send their children to college, if they wanted to see them safe and soundly converted."
However, the climate in the United States changed with the outbreak of WWI and the Collegiate Day of Prayer, once seen as part of the rhythm of the Church, slowly faded away. What once was seen as a necessity to pray for God's presence on college campuses, became so obscure that even those entrenched in campus ministry for decades had never even heard about the day, much less how God moved in powerful ways on campuses as a result.
But in 2009, David Smithers, the founder and director of Riverside Prayer Ranch, met with Lam and other collegiate ministry leaders and shared the history of the Concert of Prayer for Colleges. They were amazed by the stories of revival and how entire graduating classes of schools came to Christ during these years of focused prayer.
Inspired by how God had proven His faithfulness in response to prayers in the past, Lam, Smithers, and others came together, inviting key leaders of the main college student ministries — such as Campus Crusade for Christ (now known as Cru), Chi Alpha, InterVarsity Christian Fellowship, and others — to revive the day and work toward once again having every college and university covered in prayer on the last Thursday of February. They agreed.
In 2010, the Concert of Prayer for Colleges was renamed the Collegiate Day of Prayer and officially relaunched. That first year, 450 campuses were adopted and covered in prayer. Slowly, the effort grew until in 2019 and the years following, every campus in the United States — 4,323 of them — was adopted and prayed for by thousands of volunteers from campus ministries, churches, parents, students, and other individuals. However, as Martin notes, some colleges and universities may only have one person praying for them — so far this year, only 508 campuses have been "adopted" for prayer by at least one person — so the Collegiate Day of Prayer organizers and supporters continue to urge others to join in.
"To adopt a college or university — whether it's in your community, your alma mater, one that you currently attend, a school your child attends, or just happens to be a school God has placed on your heart — you can easily sign-up on the
website
," Martin says. "There you can scroll through the school names or simply search by name for the school using the Adopt a Campus listing box on the left of the page. Then to adopt, just click on the yellow plus sign, committing to pray for that school on February 23."
Have there been signs that God is responding to this organized and specific prayer focus?
Martin says there's little doubt that God is actively responding. In addition to the growing interest in the Collegiate Day of Prayer, shortly after that day in 2016, prophecies about the greatest student awakening in history coming to U.S. colleges and universities began occurring. The prophesies were from different sources in a wide variety of locations. And since that time, every year there has been an "unexplained" and building interest and hunger in students to experience a real relationship with God.
"We are seeing unprecedented things happening on campuses today across all campus ministries," Martin says. "Great numbers of students coming to Christ, baptized in the Holy Spirit, committing to missions . . . and I believe it all ties into people doing deliberate interceding for our secular colleges and universities."
In addition, the Collegiate Day of Prayer has also resulted in partnerships that prior to this had been difficult to accomplish.
"What's really significant to me," Lam says, "is the testimony of collegiate ministries coming together in unity and cooperation in the spirit of
John 17 (20-23)
. It's a tangible fruit that we've seen through coming together in prayer . . . there's a growing friendship between ministries and a deep love and honor of one another."
Martin readily agrees, confirming that the unity among ministries has never been stronger.
"We are deeply committed to this initiative," Martin shares. "We consider it an integral part of who we are and within our Chi Apha programming. We pray that people outside of the college community also take the Collegiate Day of Prayer seriously and begin to engage in deliberate and strategic prayer for campuses . . . that they would really intercede and commit to ongoing prayer that God would raise up Christian influences on the most strategic mission field in the world — the secular university."
Whether those who adopt a college or university choose to fast and pray on Feb. 23, devote an extended time of prayer for the school, lift up the school in prayer throughout the day, or however they feel led to intercede in prayer for a particular school, the Collegiate Day of Prayer will be live-streaming a two-hour time of prayer from 7 p.m. to 9 p.m. (Central) on Feb. 23 on its
website
and
Facebook
pages.
"As the Collegiate Day of Prayer celebrates its 200th anniversary this year," Lam says, "our prayer and desire is to see every campus in America have local congregations that are intentionally adopting them, initially for the day of prayer, but then for ongoing prayer — that they would have eyes and a heart for that campus."