A Plentiful Harvest Field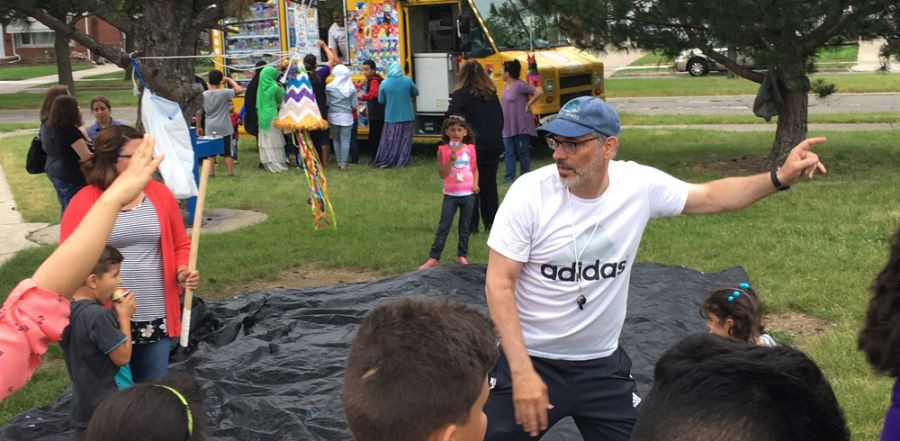 Don't miss any stories. Follow AG News!
When thinking of Detroit, many people think of automobile manufacturing and the Motown sound of bygone days.
Yet metro Detroit these days has the fourth largest resettlement of Middle Eastern refugees in the U.S. In fact, the east side of nearby Dearborn is 97 percent Arab Muslim.
Randy P. Merren and Paul P. "Trey" Hancock, Assemblies of God U.S. missionaries serving with Intercultural Ministries, know these numbers well. They've answered God's call to bring the love of Jesus to this unique population.
Merren, 59, and his wife, Mary Jane, live in Detroit and minister primarily to Syrian refugees who are Muslim. Hancock, 64, and his wife, Becky, live in Dearborn, where they connect with Arab Muslims.
In 2016, Merren resigned as pastor of Clinton Valley Assembly of God, where he had served for 13 years, and entered full-time missionary work to Muslims.
Hancock says God planted the seeds of his call during his teenage years in Birmingham, Alabama. During the early 1970s, Hancock says revival that swept high schools in that city spurred him to reach across cultural barriers. While in Dearborn for cultural training in 1987, he says God called him to reach Arab Muslims.
In 2000, Hancock started Springwells Church in Dearborn. The church keeps a constant stream of ministry activities going to reach Arab Muslims: drama, Royal Rangers, Taekwondo, kids programs, and park outreach events.
In Detroit, Merren visits refugees in homes and brings them food and household items as they settle in their new area.
"This ministry is like building a bridge as you walk on it," Merren says. "You have to trust in the Lord and listen for His voice to direct, because it's not easy."
Merren works out of his home for now, but that will change this fall. The ministry purchased a building in a Detroit neighborhood that will house Hope International Center. Offering English as a second language, tutoring for students, citizenship classes for adults, and job training, Merren plans to build relationships with refugees. That is the key, he says, in them coming to faith in Christ.
Despite the hours Merren and Hancock pour into their communities, they struggle to produce the spiritual fruit they'd like to see. In Detroit, Merren faces resistance to the gospel from refugees, and he battles discouragement because of it.
"Their identity — who they are — is Islam," he says. "They are wrapped up in being a Muslim, so to walk away from that is a significant decision."
It took Hancock five years before he saw his first converts in Dearborn — five Arab-Muslims who accepted Christ at a Bible club held in his home.
However, Hancock is convinced that many Muslims in Dearborn already believe in Christ, yet are afraid to say so because of the high cost of conversion. One such convert is Hass, a ministry intern working on his degree in Bible. After he accepted Jesus a few years ago, he lost his wife, business, vehicles, and home. But Hancock says Hass has many relatives and contacts in the Islamic community, which could allow him to have a great impact for the gospel there.
Merren describes his outreach in Detroit in the terms Jesus uses in Matthew 25: feeding and clothing "the least of these," visiting them, and taking them in.
"When you're with the least of these, the refugee families, there is a presence of God there that's undeniable," Merren says. "That fuels my passion."