Abortion Limits Overturned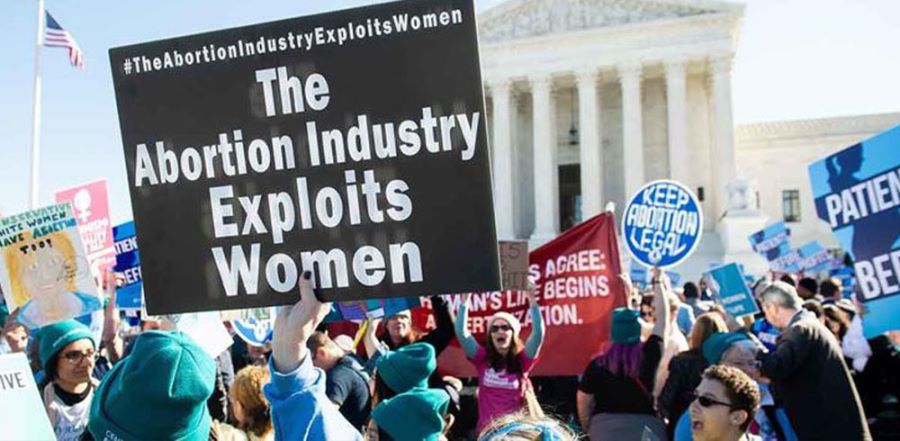 Don't miss any stories. Follow AG News!
The U.S. Supreme Court decision June 29 in
June Medical Services v. Russo
will result in women receiving less qualified care after an abortion as well as strengthening the political clout of the abortion industry, according to Assemblies of God pro-life activists.
In a 5-4
decision
written by Stephen G. Breyer, justices ruled unconstitutional a Louisiana law requiring abortionists to have active admitting privileges at a hospital within 30 miles of where the abortion is performed.
The majority determined that such an admitting privileges requirement created an "undue burden" on women because it would drastically reduce the number and geographic distribution of abortionists, "making it impossible for many women in the state to obtain a safe, legal abortion in the state and imposing substantial obstacles on those who could." The "burden" of increased travel to distant clinics "in exercising their constitutional right to choose abortion" would fall disproportionately on poor women, Breyer suggested. He wrote that a reduction in abortion providers would "inevitably mean longer waiting times and increase crowding" for abortion-minded women, plus longer driving distances to an abortion facility.
Such thinking left pro-life observers nonplussed.
"Many states have enacted legislation that helps provide stronger health care requirements for abortionists," says
Cindi Boston-Bilotta
, vice president of the Columbus, Ohio-based
Heartbeat International
, the largest pregnancy help movement organization in the U.S. with 1,600 centers. "Removing these types of legitimate requirements for follow-up services creates a less safe environment for women."
"I'm aghast that the highest court in the land sided with abortionists over the well-being of women and children," says
Sheila Hindman Harper
, founder and president of
SaveOne
, an AG-affiliated abortion recovery organization. "The court gave women a lower standard of care instead of the care required by all other ambulatory surgical centers in Louisiana."
The Louisiana Unsafe Abortion Protection Act — enacted in 2014 but never implemented because of court challenges — would have required abortionists to obtain hospital admitting privileges. Around 10,000 abortions are carried out annually in the Pelican State.
Harper, who struggled psychologically for seven years
in the aftermath of a teenage abortion
, spoke to pro-life demonstrators outside the Supreme Court in March when justices heard oral arguments. Harper says the Louisiana law, if upheld by the Supreme Court, would have forced two of the three remaining abortion facilities in the state to close.
"These facilities won't raise their standards to those of the other ambulatory surgical centers in the state," says Harper, 54. "We have to question why these doctors want to avoid obtaining admitting privileges to hospitals."
LEGAL PRECEDENT
Harper notes that
June Medical Services v. Russo
may not have been the best test case on the matter because of similarities in
Whole Woman's Health v. Hellerstedt
, a Texas case decided by the U.S. Supreme Court in 2016.
Chief Justice John G. Roberts Jr. joined with the liberal wing of the court in
June Medical Services v. Russo
, concluding that justices couldn't reverse the precedent they established in
Whole Woman's Health v. Hellerstedt
. Although Roberts conceded he disagreed with the 5-3 majority in the Texas admitting-privileges case, he said the Louisiana law must be invalidated because of the respect he holds for
stare decisis
, the legal doctrine that courts should resist overturning their precedents.
Justice Clarence Thomas bristled at such logic in a 20-page dissent.
"Today a majority of the Court perpetuates its ill-founded abortion jurisprudence by enjoining a perfectly legitimate state law and doing so without jurisdiction," Thomas wrote. "Our abortion precedents are grievously wrong and should be overruled."
Thomas contended the Constitution doesn't constrain states from regulating abortion.
"This Court created the right to abortion based on an amorphous, unwritten right to privacy, which in grounded in the 'legal fiction' of substantive due process," Thomas wrote, referring to the 1973 Supreme Court decision of
Roe v Wade
that crafted a right to privacy that ensured a woman could abort her child based on the Fourteenth Amendment.
Justice Samuel A. Alito penned a separate 34-page dissent, in which he disputed the claims by the court's majority that the Louisiana law did nothing to protect the health of women.
"There is ample evidence in the record showing that admitting privileges help to protect the health of women by ensuring that physicians who perform abortions meet a higher standard of competence than is shown by the mere possession of a license to practice," Alito wrote. He said June Medical (Hope Clinic) in Shreveport, Delta Clinic in Baton Rouge, and Women's Clinic in New Orleans all had lax medical practices.
In yet another dissent, of 21 pages, Justice Neil M. Gorsuch described how Louisiana requires physicians performing relatively low-risk procedures, such as colonoscopies or Lasik eye surgeries, to have admitting privileges at ambulatory surgery centers.
Alito said abortions carry more inherent risks, including uterine perforation, hemorrhage, cervical laceration, and retained fetal body parts.
"Yet, unlike hospitals which undertake rigorous credentialing processes, Louisiana's abortion clinics historically have done little to ensure provider competence," Gorsuch wrote. Requiring hospital admitting privileges could reduce complications such as failing to use sterile equipment and failing to monitor patients' vital signs, according to Gorsuch.
ABORTIONISTS' INFLUENCE
But the Supreme Court majority denied that such complications occur. The real problem is ensuring access so that a woman won't have to travel hundreds of miles to kill an unborn child, the majority concluded.
As a result of the ruling, abortionists won't have to offer the care that is standard by other medical providers.
"This is a dangerous precedent and a legal absurdity to remove protective requirements following a surgical procedure," says the 58-year-old Boston-Bilotta, who attends
Adventure Church
in Lewis Center, Ohio. "It's a sad day for the safety and health of women."
Long term, Harper laments that the opinion will empower the abortion industry. She notes that four abortionists and five abortion facilities — not actual abortion-minded clients — brought suit to challenge the Louisiana law.
"This decision gives abortionists a voice in the debate, taking on the voice of women," says Harper, who attends
Cornerstone Church
in Nashville, Tennessee. "Abortionists in no way, shape, or form should be representing their patients."
She points out that Alito mentioned the case featured a blatant conflict of interest between patients and abortion providers — who have a financial stake in sidestepping burdensome regulations such as the Louisiana Unsafe Abortion Protection Act
Harper says abortionists don't have doctor-patient relationship with the women whose babies they abort; in fact, they usually don't even know the name of the client, who is identified to them by a number.
"Abortionists claiming to know what is best for women is a bad precedent," Harper says. "Their best interest is their wallet, not women's health."