An International Reaching Internationals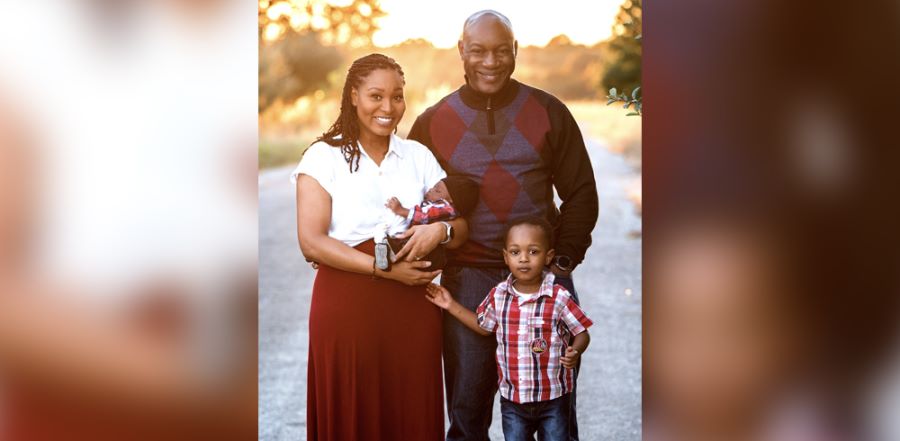 Don't miss any stories. Follow AG News!
Four months before arriving in the United States as an international university student, Zimbabwean Kudzai A. Musumhi says he heard the Lord speak to him:
Kudzai, you need to know Me
. Unsure of where to start to get to know God, Musumhi asked a Christian friend to take him to church.
"For three weeks in a row, my friend made excuses and never took me to church," says Musumhi, now 49. "Finally, when he came by one day, I was so angry I grabbed his collar, pushed him up against the wall, and told him that he if didn't take me to church, I was going to beat him up."
Even before he became a Christian, Musumhi desperately wanted to be in God's presence, and the Lord started using a gospel radio station to speak to him. Soon, Musumhi felt convicted of his lostness and need for a Savior. He had a powerful encounter with the Lord and gave his life to Jesus. A deep darkness lifted from his spirit, and he encountered the love and peace of Christ.
Four months later, after his parents encouraged him to apply to college in the U.S. as his father had, he arrived at Southern Illinois University in Carbondale to study graphic design. The trip marked his first time on an airplane and his first venture outside his native Zimbabwe. Family friends in the SIU area helped him adjust to his new life.
Ten days after settling in on campus, Musumhi attended a service at
Calvary Campus Church
, an Assemblies of God congregation birthed out of the
SIU Chi Alpha ministry
in the late 1980s by then-campus director Dale L. Crall. Crall, now 69 and retired, discipled Musumhi.
After hearing Musumhi's testimony his first few weeks on campus, Crall recognized God's anointing on the student's life and the potential in him as a future Chi Alpha leader. Crall recalls how Musumhi wanted to be discipled and spent time at the altar even when he didn't have a need, just so he could observe the Holy Spirit ministering.
"Kudzai is the most charismatic man I've ever pastored," says Crall. "He's winsome and dynamic, and as people are naturally drawn to him, they get to encounter the living God in him, too."
Musumhi, who is now a licensed AG minister and nationally appointed U.S. missionary, played a large role in reaching Black university students on campus, leading the first Bible study specifically for African American students in many years. What started as a single group quickly grew to be six different groups of Black university students studying the Word together.
"Kudzai is a great example of someone very gifted in the natural who died to everything of himself to be a man of the Cross," says Crall. "Like Moses, Kudzai died to his own dreams for the sake of the Kingdom."
Musumhi
has been instrumental in the growth of SIU Chi Alpha, first as a student, then a staff member, and as campus director since 2013. SIU Chi Alpha has continued to reach new pockets of the student body with the story of Jesus.
Historically, SIU has been a national leader in the number of
international students enrolled
and the countries they represent. One tenet of
Chi Alpha's
mission is reaching the nations from inside the U.S., as influential families around the world send their brightest students to American universities. These graduates return to their country of origin to become leaders in different industries and in government service. When students encounter Jesus through Chi Alpha, their homecoming includes an opportunity for the gospel to spread even further.
Although the COVID-19 pandemic has impacted most campus ministries in one way or another, SIU Chi Alpha has continued to hold events. A Thanksgiving dinner hosted in November included student attendees representing 30 nations.
"We are a home away from home for the nations," says Musumhi. "International students are separated from their families and experience many challenges, especially loneliness. Through Chi Alpha and the ministries at Calvary Campus Church, they can find community."
SIU Chi Alpha's staff workers include Fabiola Rojas from Peru and Sayaka Ikeda from Japan, both of whom came to the U.S. as international students and experienced salvation through the influence of SIU Chi Alpha. Bruce D. Payne, lead pastor of Calvary Campus Church, as well as staff member Amma Demmin are also part of the team. Around 50 students regularly attend meetings on campus.
"When it comes to international students, there's no such thing as down time," says Musumhi. "They hardly go home for the summer or Christmas break, so there are always opportunities for ministry."
Last year, Calvary Campus Church received the
donation of two dormitories on campus
.