An Urban Pioneer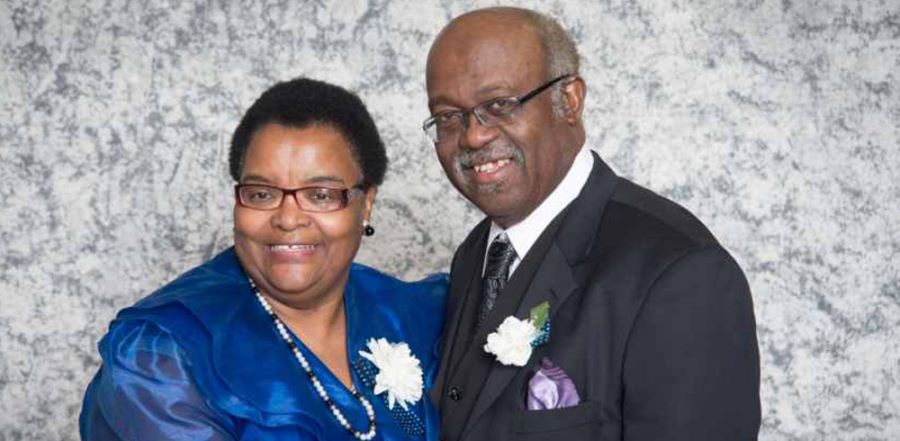 Don't miss any stories. Follow AG News!
Spencer Jones, 73, has had an immense impact on the Assemblies of God, from becoming the first African-American student at Central Bible College, to pastoring a thriving church in Chicago, to founding the National Black Fellowship, and now mentoring a new generation of pastors.

His journey into the Fellowship began literally half a world away in July 1967. As a soldier during the Vietnam War, he questioned buddy Gerald Schneider about his unique walk with God.

"He told me he had been filled with the Holy Spirit," Jones recalls Schneider, who attended First Assembly of God in San Diego. The two began studying the Bible and praying together. Subsequently, Jones was baptized in the Holy Spirit.

From this same soldier, Jones not only learned about the baptism in the Holy Spirit, but also about Central Bible College (CBC). When Jones showed up at the train station in Springfield, Missouri, to attend the school for ministers and missionaries, he caught his ride off guard. No one expected an African-American student. Jones, who says he already had experienced racism in his native Poplar Bluff, Missouri, determined to survive on a white-dominated campus.

Jones did more than survive; he thrived. He got involved in campus activities, eventually elected vice president of student government.

At CBC, Jones also set his course on a ministry position that would occupy most of his career. After a chapel speaker's recruitment plea, Jones agreed to spend three months in Chicago to establish one of the first Assemblies of God churches in the Windy City.

"I was raised on a farm in southern Missouri, so it was very challenging," Jones says. "But the Lord spoke strongly, so I said yes. I came to Chicago with the intention of only being involved the one summer."

Three months became 38 years after Jones accepted a vacant pulpit position.

"I wasn't the guy that they were looking for, and I wasn't looking for it, but I was the only person available at the time," Jones says in his trademark good-natured laugh. During his tenure, Southside Tabernacle Assembly of God grew from 28 adults and 30 kids to nearly 1,000 congregants. Jones led multiple evangelism incursions in the vicinity. "I developed a burden for souls in Vietnam," Jones says.

As he pastored Southside Tabernacle, Jones received calls from the AG national office seeking help in finding African-American pastors for urban churches undergoing neighborhood demographic changes.

"They needed pastors to fill those pulpits and they had none," says Jones, who for the past two decades has been a U.S. missionary with Intercultural Ministries. "I began recruiting guys who were coming out of school, or who would go to school and train with me."

As he retired from his pastorate, Jones started a new organization to continue equipping these pastors. People United to Save Urban America (PUTSUA) has planted 42 churches since its inception.

E. Charles Moodie, pastor of Chicago City Life Center, says the impact Jones has made is incalculable.

"Spencer Jones provides leadership, encouragement, financial assistance, and passion to see the lost saved," says Moodie, who is a Church Planters & Developers U.S. missionary and a PUTSUA board member. "Spencer Jones has been a father to thousands on the south side of Chicago."

NBF President Walter Harvey also considers Jones an African-American leader instrumental in forming the AG organization 39 years ago.

"Spencer is a Pentecostal pioneer and spiritual father to many," says Harvey, who pastors Parklawn Assembly of God in Milwaukee. "He has led countless numbers of people to Christ and epitomizes what it means to be an evangelist and church planter. He lives and models the principle of sacrifice."

Malcolm Burleigh, executive director of U.S. Missions, likewise is an advocate of the longtime Chicago minister.

"Spencer Jones' influence has morphed into a realm of impact where he's been instrumental in helping the Holy Spirit plant over 20 churches throughout our inner cities," Burleigh says. "He epitomizes the word replication and has developed many young sons in the Lord who are imitating their spiritual father."

Though headed toward retirement, Jones will continue to head PUTSUA for at least two more years. The organization's ambitious agenda includes teaching Christians to plant urban churches, revitalizing dying urban congregations, conducting inner-city evangelistic outreaches, and building bridges between blacks and whites. His influence also extends to his daughter, Melinet Ellison, a Chicago public schoolteacher who works to ensure that her students receive quality instruction.

"The Scriptures says to do it for the least of these," Ellison says. "I see Christ in every student I teach."

"Although in the Assemblies of God I've faced a lot of racism and prejudice, there's no way I could have done what I've done for God if I had been part of any other denomination," Jones says.
While Jones has experienced his share of trials over the years, he still credits the Fellowship with being instrumental in his ministry journey.