Assessing Strengths and Weaknesses.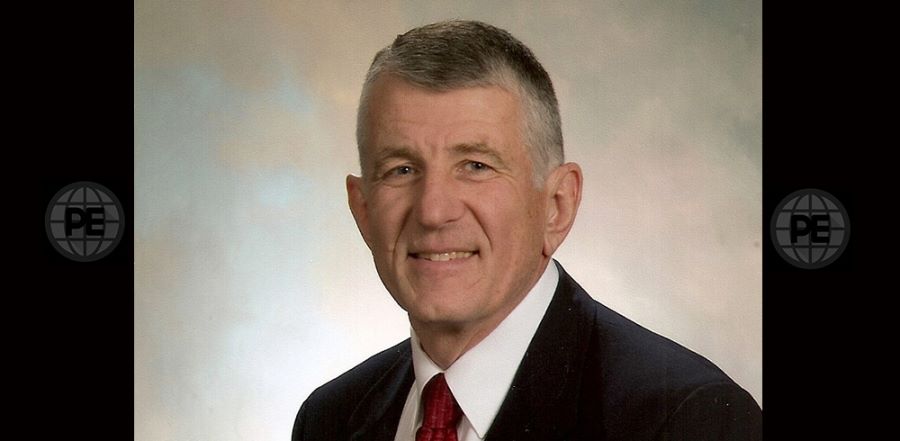 Don't miss any stories. Follow AG News!
OZARK, Missouri - After nearly 30 years of serving as an Assemblies of God military chaplain and almost a decade overseeing eight Teen Challenge International U.S.A. locations, Joseph S. Batluck Sr. prepared to retire and spend the rest of his life volunteering for ministry work.
When the U.S. Missions Teen Challenge International, U.S.A., presidency position became available, Batluck told his wife Irene he had no interest. Irene, his wife of 43 years, suggested he ask God about it. Batluck checked, and then applied for the post. He became Teen Challenge president in August.
"As an Army chaplain I learned to listen to God in a clearer way," Batluck says. "In military life the response is, Yes sir!, not, Yes but. I've learned again how to say, Yes, sir! to God."
While serving as a pastor after graduating from the AG's Central Bible College in Springfield, Missouri, Batluck says the Lord specifically called him out of the blue to become a military chaplain. In 1976, he became the first graduate of Assemblies of God Theological Seminary in Springfield to qualify for military chaplaincy.
Joe and Irene raised four children in the midst of 14 military assignments, 11 stateside and three overseas. He retired from the Army as a colonel.
In 2006, after obtaining a doctorate, Batluck became executive director of the Teen Challenge Training Center in Rehrersburg, Pennsylvania. On campuses from New York to North Carolina, Batluck helped develop young Teen Challenge leaders.
As the new president of Teen Challenge International, USA, the 64-year-old Batluck has a grand vision for reshaping the organization, founded in 1958 by David Wilkerson.
"The strength of Teen Challenge is that it is a loosely organized ministry," Batluck says. "The weakness of Teen Challenge is that it is a loosely organized ministry."
Batluck, from the national office in Ozark, Missouri, notes that Teen Challenge USA is comprised of 248 centers operating under 83 independent corporations. To remain an official Teen Challenge affiliate, a center must meet certain training, staffing, safety, and documentation standards every three years. But otherwise the national office has little direct influence.
"One thing I know is God is calling me to be used to bring Psalm 133 into reality," Batluck says. "Brothers dwelling together in unity is number one on my list of priorities."
Batluck hopes to get senior leaders among eight Teen Challenge regions talking more so they can share ideas and edify each other. He wants to do the same for the Teen Challenge board, which is a mixture of businesspeople and those experienced in addiction recovery ministry.
Nationally, Teen Challenge is well known throughout the Fellowship and has a solid reputation in treatment circles with an unparalleled success rate.
"There is nothing like Teen Challenge in the drug and alcohol treatment world," Batluck says. "There's not even a runner-up."
While most other addiction rehabilitation programs are based on a medical model, Batluck says the Teen Challenge faith formula of getting the heart right first and then everything will fall into place is more effective.
"What makes Teen Challenge distinctive is that it is overtly, profoundly, and uncompromisingly Christ-centered," Batluck says. "Jesus is the answer to freedom from addiction. Period."
Typically, Teen Challenge enrollees on their road to restoration stay a minimum of 12 months in a residential facility. Most secular-based programs are doomed to fail because they are too short, Batluck says.
"A long-term addict only gets a sense of what it means to be sober in a high-cost, 30-day program," Batluck says. "It takes a heart change, a life change."
Other programs often charge $30,000 a month for treatment. While it costs Teen Challenge that much for a year, expenses are largely offset by donor support.
"They don't get a bill because people and churches that believe in what we do are faithful," Batluck says.
Yet Batluck wants to bring a fresh visibility and higher profile of the ministry to the Fellowship, communities, and the judicial system. He notes that while Teen Challenge is renowned as an Assemblies of God ministry, 70 percent of the congregations that support it are from outside.
Another goal for Batluck is to make the name of the program a more accurate reflection of its recipients. The target age has changed, along with the reasons for entering the programs. Besides alcohol addiction, today's residents instead might be hooked on heroin, cocaine, methamphetamines, or prescription painkillers.
"There are many more people who are in their 40s and 50s than in their teens and 20s," Batluck says.
Subsequently, the average age of those in residential care is 37. In March, the ministry anticipates applying for a new trademark name, Adult & Teen Challenge.
"This we do for the sake of the gospel," Batluck says, referencing 1 Corinthians 9:23.
Scott McChrystal, military representative for AG Chaplaincy Ministries, has no doubt that the former Army chaplain is the right pick for the post.
"Joe Batluck is a man of high character, outstanding competence, and demonstrated ability to connect with people," says McChrystal, who has known Batluck for a quarter century. "His leadership ability, administrative skills, and broad experience make him the ideal leader for Teen Challenge in these demanding times."