Bigger Proves Better for Small-Town Church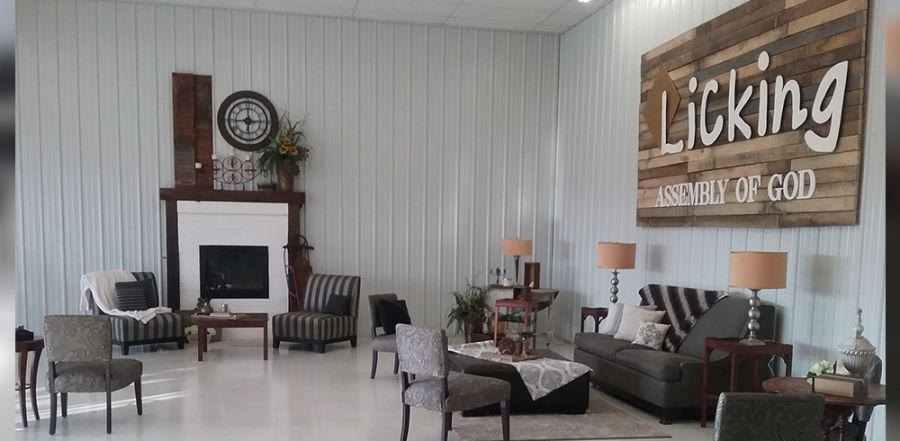 Don't miss any stories. Follow AG News!
It was a fact of life. Licking Assembly of God, although invested in its community through outreaches and school events, simply was out of sight and out of mind. In fact, not everyone was exactly sure where the small AG church was, which is saying something in a town of just 3,100 people.
"But that doesn't give the real picture," says Paul Richardson, pastor of the church. "The listed population includes the 1,500 'residents' at the state maximum security prison in Licking. The town's actual population is closer to 1,500 or so."
But being out of sight or out of mind is no longer a problem for the church. The church is now "front and center" as in November, the congregation purchased a 23,000-square-foot former discount store located at the intersection of the two main highways that run through Licking, Missouri.
"This was a step of faith for us," Richardson says, "but it's been great."
Towns folk were quick to question the wisdom of the "step of faith," expecting the church to rent out a portion of the building or to simply fail. But as they stepped back to watch, it soon became evident that this church — now with abundant space for community events — was, in fact, a God send.
"When we purchased one of the largest buildings in the city, at first people questioned whether we bit off more than we could chew," Richardson says. "But now we're working with the town, providing things the town can't, such as community programs and helping 4-H clubs with a location to meet. Now instead of expressing disbelief, people are cheering us on!"
Richardson says that they're currently meeting in a remodeled 8,000-square-foot section of the building, which is, by itself, twice the size of the former church building. The expansive space has drawn the attention of the community and church attendance is steadily growing, now up to about 120-140 a week.
Josh and Amanda Kane are the Student Ministries directors for the church. Prior to the move, the lack of space had greatly limited what they could do, especially if they couldn't go outside due to the weather.
"The old church had reached it limits by far," Josh Kane says. "Now, with a space that's all their own, the kids are excited and they want to invite their friends — there's an excitement that wasn't there before!"
Kane says the children church has doubled in size, with new faces nearly every week and the teens have gone from an average of six to now as many as 20 kids.
"We have a bounce house, that our kids love, that now we can set up indoors," Kane says. "With the extra space, we can do a lot more activities and host a lot more stuff. This summer we're going to do a karaoke coffee house and have a Nerf war — outreaches we could never have done before."
Plans for the remaining space are being evaluated, but Richardson already knows that a gym for the community will be a part of the remodel. Yet, he is quick to point out that the congregation has been actively ministering for years in the community, only now the building has added validity to all those years of effort.
"Paul is very good [at] working with the community," agrees Keith Cantrell, mayor of Licking. "When they get everything done that they want done, it will be a very nice place that they will be very proud of and will be something the city will be proud of."
"We were on the peripheral," Richardson says, "but more opportunities and more doors opened up to us literally overnight once we got into the new building. The great thing is, two-thirds of the building is still transforming — we haven't even hit our stride yet, I believe!"
In fact, just recently, Richardson was asked to be the keynote speaker at the Licking High School graduation!
"A lot of things are coming together," Richardson says. "Things are finally beginning to tip for us. I believe it's the culmination of years and years of ministry and now, being out in front, with that big new building."
"I can see it [the church] bringing more people into our city," Cantrell says. "A church that size is a 'win-win' for the church and city."