Called to Isolated Spots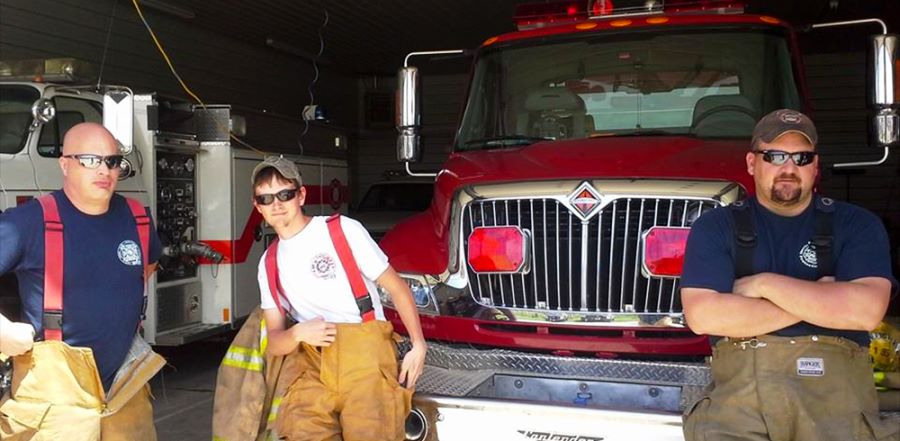 Don't miss any stories. Follow AG News!
Chip Sanders describes Iberia, Missouri, population 736, as "kind of on the way to someplace."
It's half an hour away from a Walmart. Its one small factory produces hazmat suits. Many livelihoods depend on the farms and cows and turkey barns that punctuate the landscape.
While the town is home to nurses and other professionals who work for state government, there is a fair deal of poverty, according to Sanders, pastor of Iberia First Assembly of God, which has an average Sunday morning attendance of 65.
"We also have single parents who are just scraping to get by," Sanders says.
The nearest hospital and doctor appointments are 40 minutes away. Spikes in gasoline prices produce chilling effects on residents, many employed in minimum-wage jobs to which they commute.
Sanders, who has five children ranging in age from 19 to 6, can relate. His oldest son works at the hazardous materials suit factory. In 2012 his wife, Rebekah, lost a kidney to cancer but, like many others in Iberia, the family cannot afford health insurance. Sanders supplements his small salary from his church with substitute teaching and part-time seasonal work.
Nevertheless, Sanders believes God called him to minister in a small rural community where he could join a volunteer fire department. The family moved to Iberia five years ago as part of a lengthy commitment.
"In a rural community especially, if you're not willing to invest at least 10 years of your life, you aren't going to come to a place where you're fruitful," says Sanders, citing James 5:7 where a farmer patiently awaits the early and latter rain. "When we bring the gospel to the community, it takes time. We're here for the long term."
As in many rural communities, social problems abound, says Steve Donaldson, senior director and co-founder of Rural Compassion, an initiative to empower churches to better serve their communities. Donaldson, along with nine other couples, ministers with Rural Compassion as U.S. missionaries as Missionary Church Planters & Developers. In the past four years, Rural Compassion has been involved in 1,000 communities with populations under 5,000 people.
"Government doesn't have an answer to what's going on in rural America," Donaldson says. "If the church takes its proper place of leadership, we can see incredible things happen."
Iberia's problem with heroin, methamphetamines, and prescription drugs mirrors that of many small communities across the nation. Those vices contribute to societal woes such as crime, single-parent homes, and a lot of grandparents raising their grandkids. Victims of domestic abuse in a community where everybody knows everybody often feel as if there's nowhere safe to turn for help.
It's not easy ministry. Pastors of rural congregations typically serve in isolation and obscurity.
"Some of the most sacrificial Christians I've ever met are serving in our small towns," Donaldson says. "A lot of times, they're not in a position where anybody is recognizing their dedication or work they're doing."
Likewise, small communities have the least array of social services for residents when compared to urban centers. That's why a church in a local community is poised to make such an impact.
"In a small town, a pastor needs to pastor the whole community," Donaldson says. That means active involvement in institutions such as the local school or fire department.
Rural Compassion partners with churches to assist communities through shoe and school backpack distribution. In Iberia, First Assembly formed a 501(c)(3) nonprofit to help meet physical needs. That enables the church to receive fruit and vegetable packet donations from a corporation that Sanders and congregants can distribute to those in need, such as in Head Start and preschools. In addition, the church has provided backpacks to students and operates a community food pantry.
Success stories abound. One example Sanders cited was a woman who, a year after attending an Easter service, returned to the church with her live-in boyfriend who had had brushes with the law and suffered from prescription drug addiction. Both accepted Jesus as Savior.
The pastor baptized both, performed their wedding ceremony last summer, and is now discipling them. Two of the couple's daughters attended the national Assemblies of God youth convention last fall.
"Both girls felt God was calling them to be missionaries," Sanders says. "We invested in that mom and dad, and they turned their life around."
Larger congregations can partner with such churches, Donaldson says.
"We need city and suburban churches to adopt rural churches, to take them under their wing," Donaldson says. "We're all part of the same Kingdom."
IMAGE - Chip Sanders (left) has become part of the community by doing more than pastoring.