Carrying on After Grief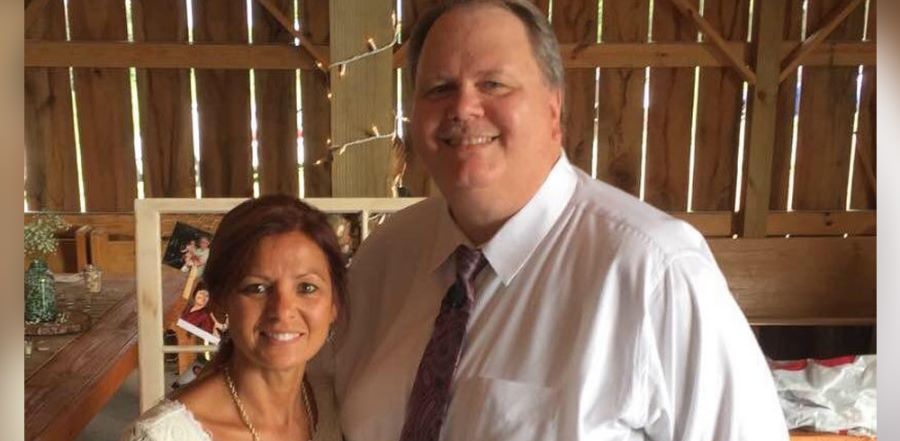 Don't miss any stories. Follow AG News!
Three days before 55-year-old Linda "Loni" Dobbins died on July 16, 2018, she was still texting encouraging messages to adherents of Bellshire Assembly in Nashville, Tennessee. Within a short time she lapsed into a drug-induced coma to ease the excruciating pain from her prolonged bout with terminal stomach cancer.
Her husband of almost 30 years, Scott Dobbins, Bellshire's lead pastor, stayed glued to her bedside in hospice care.
"Loni never awakened from the coma," he recalls. "Her last spoken words to me as I kissed her were, 'I love you.'"
The couple joined Bellshire in 2001. Founded in 1954, Bellshire had dwindled to 40 congregants. The Dobbins faced a difficult transition as new leaders. Scott needed another job and ministered as a bivocational pastor for the first decade. Loni led the children's and women's ministries, and became executive pastor in 2016.
The church has grown to more than 200 congregants and helped plant Iglesia Hispana Cornerstone, a Hispanic AG church, adjacent to its property.
Dobbins, 55, became his wife's main caregiver soon after her initial diagnosis in 2016. Despite a prognosis of imminent death, Loni lingered for 18 months in constant pain. Chemotherapy treatments weakened her.
"During this time we confessed healing Scriptures to each other and played healing-Scripture CDs, even while Loni slept," Dobbins says. "While we prayed for a miracle that didn't come, God sustained us with a peace I can't explain. I never felt forsaken or angry at God."
Church members rallied around the couple, delivering hot meals and doing chores for them. A retired minister and others helped with preaching and pastoral care.
AG pastors whom Scott Dobbins knew or had never met from the Tennessee Ministry Network encouraged him with steady prayers and calls.
David Crawford, a Bellshire member, affirms Dobbins staying strong.
"The prayers of God's people gave Pastor Scott the strength to go on," Crawford says. "The Holy Spirit sustained him."
More than 1,000 people attended Loni's funeral, attesting to the many lives she touched.
"I came to Bellshire 11 years ago, broken and ashamed, a single mom with two children," Catherine Zettlemoyer recalls. "Loni shared her life with me and my family. She showed me that God was real."
Physically and emotionally drained after his wife's death, Scott took six weeks off from his pastoral duties, including one week at EMERGE Counseling Services in Akron, Ohio. He wondered whether he should continue in ministry.
"God spoke to my heart that it was not the end," Dobbins says. "He had more work for me to do."
During their mother's illness, the Dobbins' two sons, who had strayed from the Lord, softened spiritually. Timothy joined Bellshire's worship team.
Scott plans to talk about his experiences at men's events and marriage conferences.
"My next season is using our story to help other people, telling them that God will see you through the biggest gut punch of your life," he says.