Chi Alpha Partners with Local Churches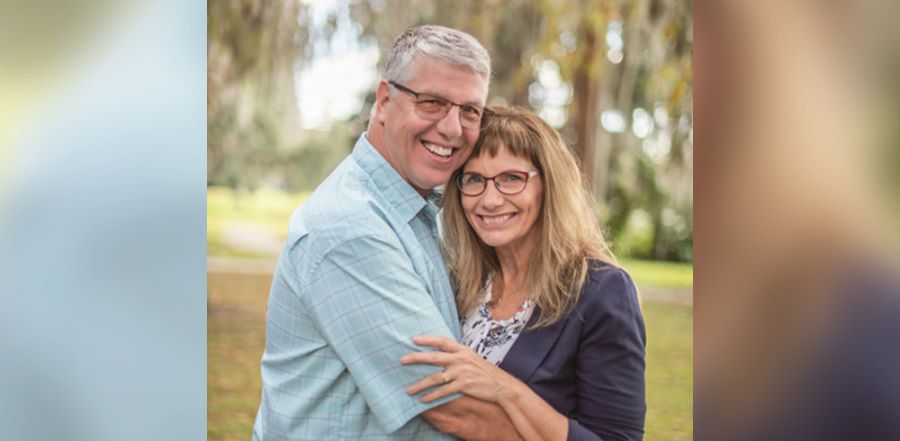 Don't miss any stories. Follow AG News!
Chi Alpha Campus Ministries has launched a new Church Partnership Initiative to connect Assemblies of God congregations to plant Chi Alpha chapters. The initiative, led by Jerry L. Gibson, is designed to identify and train workers from local congregations to reach campuses not currently served by a Christian ministry.

Of the 4,300 college campuses across the United States, Chi Alpha currently has an active ministry presence on just 300. According to EveryCampus, which tracks student ministry and identifies unreached campuses, only slightly over half of the nation's campuses have active ministry, even considering all ministry organizations combined. Smaller campuses and community colleges are particularly underserved, even as those students are often the ones most needing a sense of community, since facilities and opportunities may be limited.

"It was obviously not realistic to do full-time Chi Alpha ministry at every college and university in the nation," says Gibson. "We needed to find ways to partner with local churches in the college communities."

Gibson, 63, is no stranger to campus ministry. He and his wife, Gwen, served as Assemblies of God world missionaries for 24 years, planting student ministries in Mexico and later serving as representatives for global student ministries. He trained AGWM missionaries in the Latin American- Caribbean region in student ministry. The Gibsons also served in Spain directing International Media Ministries from 2009 until 2013, and then as missions pastor and campus pastor at the multisite Horizon Community Church in Oregon.

Having partnered in international student ministry while with AGWM, Gibson also knew Chi Alpha leaders, who approached him in 2017 about serving as local church specialist focusing on the development of church partnerships. He became an appointed U.S. missionary in 2018 and spent several months learning from other ministries and researching ways churches do campus ministry.

"There were some good stories, but sadly, there were some failures," Gibson says. "There was not a straightforward way to process, and we had challenges with onboarding and training to embrace those early efforts."

As a result of careful research, Gibson has developed a matrix for local church partnerships. He says his Mexico experience provided an inspirational model, since that culture tends to be respectful of family and faith. Students spoke with their pastors before becoming involved in campus ministry, and local pastors provided a spiritual covering that helped empower young leaders.

In the partnership journey as developed by Gibson, as local church leaders or a congregant becomes aware and interested in the needs at a campus nearby, the church identifies a staff member or volunteer who can devote eight to 15 hours weekly to training and ministry. The church provides spiritual covering, with responsibilities outlined in a memorandum of understanding (MOU). Chi Alpha provides training via Google distance learning and coaching, with six-month online cohorts starting monthly. New director training is also provided through a 10-month cohort annually. Ongoing follow-up and coaching are provided as the ministry progresses.

In June, the Arizona Ministry Network hosted an introduction to orientation and training, with 42 attendees representing 20 churches of various sizes from both large and small communities statewide. As a result, several new schools soon will have campus ministry. Arizona Ministry Network Secretary-Treasurer Leigh Metcalf says the district had identified unreached campuses around the state several years ago, but didn't have a definite plan for moving forward.

"We knew we would need local churches to be involved," says Metcalf. "This day of information and orientation about Church Partnership Initiative was a great tool for recruiting churches." Congregations involved have selected a campus nearby, and have started working to identifying leaders and developing next steps.

The initiative is also taking off in Gibson's current home state of Florida. Calvary Assembly in Orange Park recently signed a MOU for ministry at St. John's River State College. Pastor Greg A. Evans says the church brought young adult pastor Justin Brown on staff to be more intentional about serving young adults in the community. Brown connected with Chi Alpha leadership to discuss college ministry, and learned the new initiative perfectly dovetailed with local needs.

"Jerry Gibson is very accessible and so supportive for our ministry vision," Brown says.

"Our church is outreach-focused and has supported Chi Alpha for years, but this takes it to a whole new level," says Evans.

Calvary Assembly in Orange Park began its training cohort in August. The church anticipates a strong core group, as several youth group members who graduated high school this year are attending the college. Brown and Evans emphasize that the program seems doable for congregations of its size. Calvary Assembly averages 175 in attendance on Sundays.

An EveryCampus map linked on the Chi Alpha website makes it easy to find which campuses currently do not have a gospel presence. Churches near these colleges can refer to a "next steps" list, beginning with a solid foundation of prayer. The list includes specific research points for becoming familiar with the campus and for identifying a potential staff or volunteer ministry leader, as well as more information about training.

Chi Alpha Campus Ministries National Senior Director E. Scott Martin often has referred to college campuses as the world's "most strategic mission field." The harvest there is plentiful as young adults are at a pivotal time in their lives, but as Jesus said, workers are needed. Gibson's prayer is that the Church Partnership Initiative provides a specific, feasible outline that encourages local churches to equip and support those workers to reach students for Christ.