Coins for Kids Has Another Strong Year, Sets Goal Higher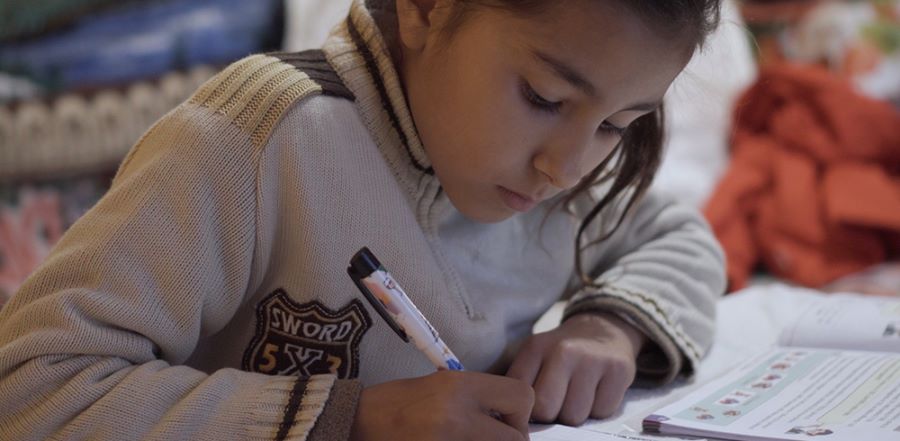 Don't miss any stories. Follow AG News!
Through the help of Girls Ministries annual Coins for Kids (CFK) missions effort in 2016, missionaries Bryan and Laura Davis have already broken ground for a new Christian school in Senegal, West Africa.
"For the sixth time, Coins for Kids giving broke the $200,000 barrier," says Mandy Groot, national Girls Ministries director. "Girls raised $204,335.92 so kids in Senegal can not only go to school, but learn about Jesus as well."
Groot says that because enough funds came in earlier in the year, this year they were able to send the Davises some of the money prior to the end of the year. The school building is already well underway!
"What's really exciting is that we learned that the Davises have been gifted another plot of land in a nearby village, and they hope to build a second school there in the future!" Groot says.
Mark Entzminger, senior director of Children's Ministries, praises the efforts of girls in their support of missions.
"What many people may not understand is that the projects undertaken by local Girls Ministries in Coins for Kids make something possible that might never happen any other way," Entzminger explains. "For a missionary to raise over $200,000 in a year's time would mean they would need to leave the field and hold services wherever possible."
Groot has also announced the new CFK project for 2017 — Caring for Baneasa (BAH-nes-uh). The project is focused on outfitting a community center for kids in Baneasa, Romania. Missionaries Ana and Mircea (Mike) Dascalescu (Des-kah-less-koo) have already completed the building of the center, but the interior now needs to be finished, a playground added, and a greenhouse built.
"This need is far greater than it might seem at first glance," Groot says. "Children in this area live in homes without electricity or running water and most people in the hill country this center serves travel by horse- or donkey-drawn carts.
Funds from this year's CFK giving, which is a partnership with Boys and Girls Missionary Challenge (BGMC), will purchase a commercial kitchen for the center and other equipment for the center. They will also go towards providing meals, school books, backpacks, and supplies for children in addition to a playground — something most of the children in this region have never seen!
"We'll also be building a greenhouse that has a special purpose," Groot says. "It will be a gift to the city. Our missionaries will operate it, but people will be given the opportunity to plant, tend, and harvest their own fresh fruits and vegetables. This will provide countless opportunities to interact with villagers and to share the gospel."
Although a $200,000 gift is a powerful boost to any missionary's budget, Groot says that in 2017 she and Girls Ministries district directors will be working together with local clubs to see a 50 percent increase in CFK giving to $300,000.
Groot believes the goal is possible due to the response by district Girls Ministries directors at the annual seminar held in February.
"Anna Nicktern, the New Jersey Girls Ministries director, along with several other leaders, accompanied us to Baneasa last year," Groot says. "Anna spoke at seminar, sharing her heart with the other districts' leaders about Baneasa — she really inspired them!"
Girls Ministries also offers local leaders help in inspiring their girls to participate, including an online downloadable video and a variety of other free resources, including: faith promise cards, labels, table toppers, coin banks, promotional cards, a goal sheet, and an interactive fundraising packet called, "A Day in the Life of a Girl in Romania."
Entzminger says that through the efforts of children to raise money for missions, the dreams missionaries have for their ministries are becoming a reality, adding: "Our AG missionaries are much stronger because of Coins for Kids and BGMC!"