Confronting Racism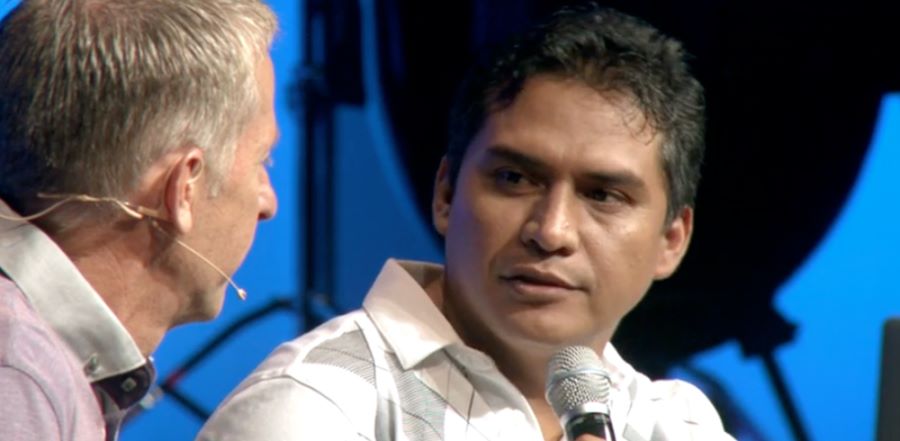 Don't miss any stories. Follow AG News!
Twenty years ago, a black medical doctor and her husband, a psychotherapist, moved from New Orleans to North Little Rock, Arkansas, and sought a new church home. Their pastor former pastor recommended they visit First Assembly of God in the community where they had moved.
They were the only non-whites there. A greeter ushered Pat Knott and her family to the front row.
"We had to march past everybody and sit there," Knott says. "I leaned over and said to my husband, 'Do you want to leave?' " John Knott's reply: "Let's just see how it goes."
First Assembly of God of North Little Rock remained all white until the mid-1990s when the Knotts joined the congregation. Fast-forward two decades and today the seven-campus megachurch with an average attendance of 4,700 is nearly 40 percent minority: black, Hispanic, and Asian. Such a racially diverse congregation might have been impossible to imagine in 1957 when federal troops enforced an integration order at the all-white Little Rock Central High.
Recently at a staff meeting, Pastor Rod Loy asked his pastoral staff a stunning question: "Did any of you used to be bigots?"
Begrudgingly, Loy says, Randy Jumper and Brad Russell, both of whom are white, raised their hands.
The time had come to address the racism issue in church.
In response to racial tension and violence that has erupted in Ferguson, Missouri, Baltimore, and elsewhere in the United States, Loy gathered six from the staff and congregation -- Knott and another African-American; Jumper and Russell; and two Latinos -- to an unscripted Sunday night panel discussion Sept. 20 on racism. The audience included the congregation and the North Little Rock chief of police.
Shelby Thomas is the first African-American on the church's board. Today Thomas is the vice chairman. His wife Lee is white. Thomas notes that society has changed from his late teens. He recalls being with his then-girlfriend, who was white, and his black friends in a business quietly using a pay phone. The clerk called the police, who threatened to jail them.
"I don't think people today really have a problem with mixed dating or just being in a service with someone of a different race," Thomas says. "Our students don't seem to see race and color. They don't look at me as a black pastor."
Racism was rampant in the community where Randy Jumper grew up.
"I have a theory that evil exposes itself in what is most socially acceptable," he says. "So if you're with a bunch of liars, you're going to start lying."
He recalls as a fifth-grader talking with his black friend Reggie about a group of misbehaving black children.
"I used the 'n' word," Jumper says. "I remember the fallen look on his face. He didn't speak to me for three weeks. It wasn't until I was in college that I was forced to deal with the real issues inside of my heart."
Jumper says his heart healed of racism through a work of the Holy Spirit.
Other panelists note that white people aren't the only ones struggling with prejudice. Staff pastor Yvette Rivera grew up in Puerto Rico in an Italian neighborhood where her family members were the only Puerto Ricans. She says neighbors threw mud in their pool and killed her sister's pet rabbit.
"We really suffered a lot of prejudice, but my mom was determined to stay," Rivera says.
While Mexican-born Manuel Hernandez says he hasn't suffered from racism, that didn't prevent him from becoming a racist. He tells of a young, muscular, black panhandler who day after day kept hitting him up for money at an intersection while Hernandez seethed. One day Hernandez rolled down his car window and unloaded his ire in Spanish. Later, he said the Holy Spirit spoke to him about the man he'd dumped on.
Pat Knott agrees that racism goes both ways.
"As African-Americans we need to look at what are some of the things we do that keeps the process going," Knott says. "Does our life matter only when a white person takes it? Racism is sin no matter what race is practicing it."
Jesus is greater than culture, race, our past and present hurts, according to Loy, an AG executive presbyter. "We overcome our difference by the blood of Jesus. The gospel is all-inclusive, and it's available to all. When I treat others in a way that's not worthy of the price that Jesus paid, I'm devaluing the gospel, devaluing the cross. I don't have an option as a follower of Jesus."
A diverse church reflects the demographics of heaven.
"We know in that day, people of every nation, every kindred, every race, every tribe, every tongue will be worshipping around the throne," Loy says. "In that day, prejudice will cease. I always celebrate when our church looks a little more like heaven."