Congolese Church Growth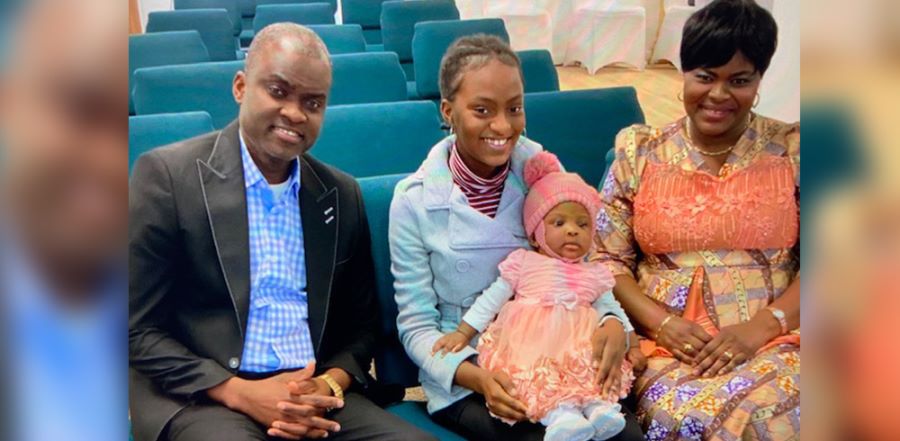 Don't miss any stories. Follow AG News!
A Congolese French-speaking congregation that started in Stone Creek Church in Urbana, Illinois, has spawned a dozen Assemblies of God francophone churches throughout the Midwest during the past decade in conjunction with the Illinois District School of Ministry (ISOM).

Anaclet D. Kambu, a lawyer in the Democratic Republic of the Congo (DNC) capital of Kinshasa, immigrated to the U.S. in 2006. DNC is the largest French-speaking nation in the world, but in the past generation the central African country has been wracked by political instability, war, famine, displaced refugees and diseases ranging from outbreaks of measles to Ebola.

Kambu, who worked in a factory in Urbana, began attending Stone Church during the nearly three-decade pastoring tenure of Gary Wayne Grogan. Kambu had been a church leader in DNC and knew little English upon arrival in the States.

A decade ago, Kambu planted the Brook Cherith Church in Beardstown, Illinois. In 2018, Kambu also launched the Brook Cherith in the Illinois state capital of Springfield.
Kambu, who took three years of classes at ISOM, obtained his AG ordination in 2019, the first French-speaking minister to do so in the AG Illinois District. Basile Zambele (associate pastor at Beardstown) became the second French-speaking minister to receive ordination at the district's centennial in May. Kambu's wife, Bibiche, received her ministerial license at the same time.

"I feel better preaching than being a lawyer," says Kambu, 48. "I love God, the Church, and the ministry."

Kambu splits his time between the two church plants, but he also occasionally visits seven other francophone churches he pioneered:
• The Church Torrent de Kerith Assembly, Galesburg, Illinois, 2012 (pastor Bira Nzuzi Nganga).
• Torrent de Kerith Assembly, Kirksville, Missouri, 2014 (pastors Alfred Mukau Munguela and Petrous Mputu Kadiata).
• Living Stone Church, Waterloo Iowa, 2014 (pastor Patrice Keti).
• The Brook Cherith Church, Ottumwa, Iowa, 2018 (pastor Addy Kapitena died of COVID-19 in March).
• The Brook Cherith Church, Columbus, Ohio, 2019 (pastor Ruth Mandjeku Lotunga).
• The Brook Cherith Church, Fairfield, Ohio, 2019 (pastor Dady Emmanuel Luyalakio).
• The Brook Cherith Church, Lexington, Kentucky, 2020 (pastor Vincent Malonda).
• The Brook Cherith Church, Sioux City, Iowa, 2021 (pastor Northon Miakand).
• God Exists Ministry, Iowa City, Iowa, April 2022 (pastor Christelli Mawuli Donyah).

Kambu has trained the pastors with Global University classes through ISOM meetings one Saturday a month (he performs a similar role for the AG Kentucky Ministry Network). All the pastors and most of the congregants at the churches are Congolese. Attendees primarily are recent immigrants who have come to the U.S. seeking a better life.

"We're working hard to get all the ministers credentialed," says Kambu, who became an American citizen in 2016. "Many of the pastors are working other full-time jobs, frequently at warehouses or factories."

Kambu is a member of the African AG Fellowship USA, which includes churches from Nigeria, Ghana, Burkina Faso, Benin, South Africa, and Côte d'Ivoire. He notes that French is the official language in 10 African nations.

"I want to plant more French-speaking churches in the U.S., not just Congolese congregations," Kambu proclaims. "God sent me here to plant healthy churches and to help ministers to be credentialed."

"Anaclet is a pioneer, a church planter extraordinaire," says Illinois Superintendent Phillip B. Schneider. "He also builds leaders through ISOM, pouring into them to fulfill their call of God."

Kambu works hand in hand with the 71-year-old Grogan, who has conducted workshops, guest preached, and served as a spiritual mentor since his retirement in 2016. Grogan, known affectionately as "Papa G" to many younger pastors, also has an official role with the Illinois District as mentor to leaders under age 40.

Grogan says Stone Church leaders quickly recognized the call of God on Kambu after he began attending. He believes Kambu, who worked as an assistant pastor at Stone Church before planting, is the perfect liaison between ISOM and French-speaking AG ministers in Illinois.

"Anaclet is a natural-born leader," Grogan says. "He is an enthusiastic preacher."

Grogan, who has visited DNC four times, and other Illinois District leaders spent a decade before successfully arranging for the legal entry of Kambu's family to the U.S. Anaclet and Bibiche have a 15-year-old daughter, Maradi, and a 10-month-old daughter, Voldie.

Kambu only became a full-time pastor in April. He had been working as a hospital janitor, while Bibiche labored as a hotel maid.

ISOM also has had a hand in launching a pair of other francophone congregations: The Church Torrent de Kerith Assembly, Galesburg, Illinois, 2012 (pastor Bira Nzuzi Nganga); and Living Stone Church, Waterloo Iowa, 2014 (pastor Patrice Kent).