Deaf Interpretation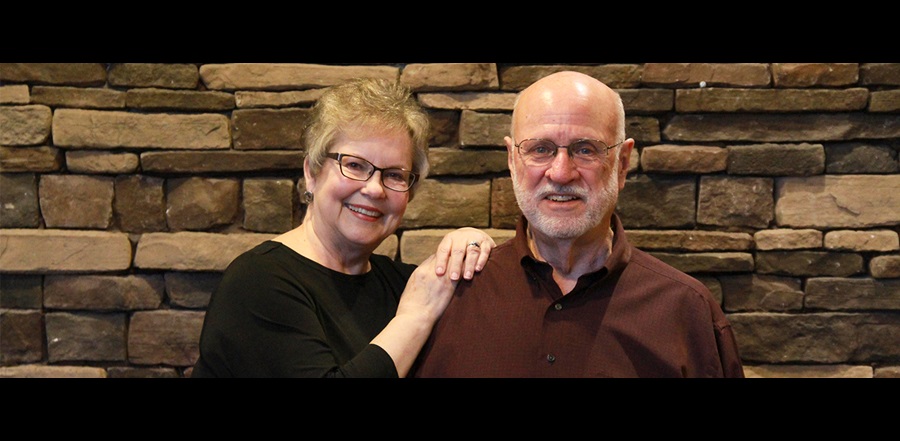 Don't miss any stories. Follow AG News!
Ramona G. Banks can look back on some of her earliest years and see God preparing a path for her to enter ministry to the deaf.
Growing up, one of her friends from school had deaf parents. At 15, she began attending a deaf church, and a year later, she worked and interpreted for a deaf man who repaired shoes.
"The Lord started very early in my life, putting the love of the deaf in my heart," says Banks, now 71.
Ramona met her future husband, James W. Banks, while attending an Assemblies of God church in Edmond, Oklahoma. James, 74, felt called to preach while in high school. As his relationship with Ramona progressed, he also sensed a tug to deaf ministry.
"We began to date, worked together, attended a deaf congregation in Oklahoma City, and from then on God led us to what we're doing," James says.
James, who serves as an Intercultural Ministries U.S. missionary to the deaf, has surpassed 54 years in the ministry. He and Ramona continue to lead a deaf congregation at Radiant Church in Colorado Springs — where they have been for more than 25 years — they say their work is as involved as ever.
The Banks arrived in Colorado Springs in 1991 after pastoring a pair of deaf congregations in Oklahoma and spending several years in Springfield, Missouri, as Assemblies of God national representatives to the deaf, blind, and disabled.
James says the main hurdle a deaf person has regarding understanding the gospel is not just that they can't hear — which can be overcome using sign language — but rather grasping certain concepts. Because English is a second language for most deaf people, many read at around a fifth-grade level. It can be difficult to comprehend the Bible on their own.
And because the deaf do not have a written form of sign language and do not necessarily "think" in English, Banks says many of the intangibles in the gospel message present a challenge.
"Grace, righteousness, holiness — there is no sign or expression that gives them the biblical understanding of what these are," he says. "They feel conviction, and they accept Jesus Christ, but it takes so long for them to understand what that all means."
Overcoming this struggle is a gradual process that can take years of teaching. At Radiant Church, the couple hold interactive services. James hands out Scriptures and an explanation of some of the concepts, then preaches verse by verse, and sometimes word by word. Anyone attending can stop him with a question any time.
"If at any moment they don't understand what I'm talking about, they can raise their hand and I'll stop and we will answer their question," he says. "Sometimes we have to have a deaf person who's got that information to come up and explain it."
Radiant Church serves around 25 deaf adults and 15 CODAs — children of a deaf adult who are able to hear. The church holds Sunday School and worship services, Sunday and Wednesday night meetings, men's and women's groups, and a youth group. The Banks also host a Bible club one night a week at the nearby Colorado School for the Deaf and the Blind.
James and Ramona are working on raising up deaf within the church who can take initiative and help with leadership. James says they have been encouraged to see glimpses of leadership arise within the congregation.
"If I can just see that little light every week, that's the miracle I'm looking for," he says. "The little light begins to shine brighter and brighter in the hearts of these people."