Dome Homes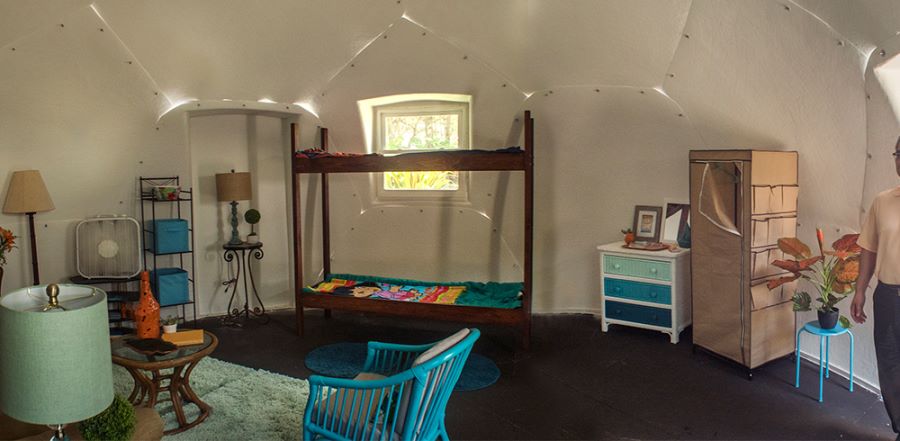 Don't miss any stories. Follow AG News!
After the Holy Spirit burdened Klayton Ko with finding shelter solutions for Hawaii's growing problem of homelessness, the senior pastor of First Assembly of Honolulu had a fiberglass igloo assembled on the church courtyard. Eighteen months later, that igloo remains on the grounds as a reminder of the urgency of the crisis and the church's mandate to take action.
"Nobody wants homelessness on their back door, but if we don't deal with it, it's going to end up on our front door," Ko, who is also superintendent of the Hawaii Assemblies of God, proclaimed at the Second Faith Summit on Homelessness, an April 28-29 gathering of island churches, nongovernmental organizations, and other faith groups working to end the predicament. First Assembly functioned as the summit's venue sponsor.
"It's time for the faith community to get involved," Ko exhorted.
Hawaii's Gov. David Y. Ige delivered a keynote address at the event, co-sponsored by the state of Hawaii, that drew more than 200 people.
Ko says a groundswell of faith-minded people is becoming more active in finding solutions to homelessness, and government officials are seeking input from religious-based entities.
"Government itself cannot solve the problem," Ko says.
Daniel Kaneshiro, First Assembly's facilities pastor and director of its homeless program, says the summit offered churches and nonprofits an opportunity to learn about each other's programs so that services can be coordinated.
"One problem is that we don't know what other organizations are doing," Kaneshiro says. Oahu, for example, has seven social service regions. Often those in different locations aren't aware they may be duplicating work unnecessarily.
As First Assembly prepares to launch the Christ-centered program, its leaders are learning many lessons about how to work with other congregations, nonprofits, and state and city governments.
"Because missions is local in nature and the needs are global in nature, maybe the model can be used in other countries on mission fields," Kaneshiro says. "As we go through this pilot, we want to create a model that can not only be duplicated in other parts of the island, but also on other islands and other states on the mainland."
Upon learning that the church would have to abandon its plans for requiring participation in Bible studies and church life in its holistic program if it were to accept government funding, First Assembly nixed pursuing such a partnership. The city has helped the program by cutting years-long wait times for essential building and other permits, Kaneshiro says.
First Assembly has raised more than $200,000 to open The Shelter in mid-summer. The community consists of a dozen fiberglass igloos — nine for housing families of single moms and their children, one to house an on-site manager, two for men's and women's shower and bathroom facilities — on four acres at the church's Windward campus. The community can accommodate up to three-dozen people.
Other AG congregations are deepening their involvement in the issue. Hawaii AG supports the igloo shelters as a district project. Individual church involvement can range from sponsoring the $10,500 purchase of a dome to helping minister to The Shelter's residents.
"We'll be providing programs to help educate and build their faith, reach out to their children, spending time with families throughout the day to include them as part of the family of God," Ko says. "As time goes forward, more churches and pastors will be aware of the project."
Regarding the church's on-site 314-square-foot dome (12 feet tall, 20 feet in diameter), Ko says those attending the summit saw the reality of how the homes can be a solution.
"It looks like people are acknowledging igloos as a viable solution, one of many different solutions in the scope of the whole problem of homelessness," Ko says.

Ko notes that The Shelter falls in line with the AG's fourfold mission: "We're doing what the Church is supposed to do, which is show compassion in action," he says.