Even Chicken Hatchery Needs a Chaplain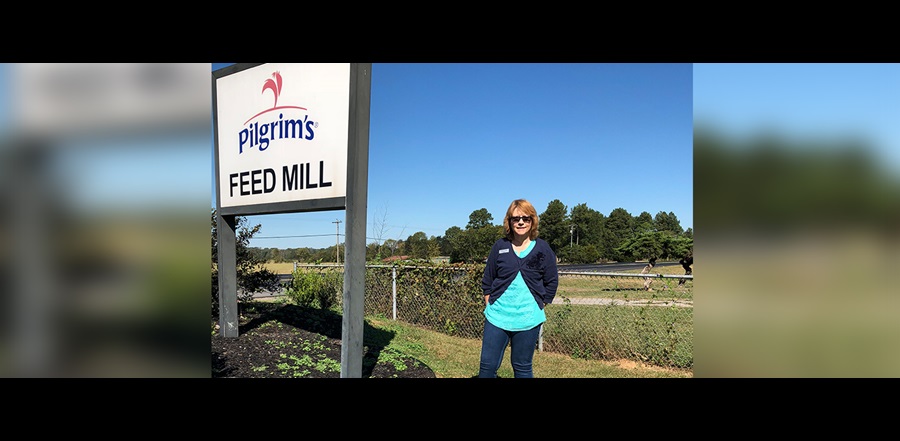 Don't miss any stories. Follow AG News!
U.S. Missions Chaplain Virginia "Jenny" Young received her call into the ministry as a young girl. She didn't expect that would lead her to a chicken hatchery. After spending years in more traditional ministry roles, such as youth pastor and church support staff, Young connected with Marketplace Chaplains .
Marketplace Chaplains is a nondenominational organization that matches licensed chaplains across all faiths to large companies that wish to provide religious support to their employees. Young, an ordained Assemblies of God minister and endorsed chaplain, received her first assignment with Marketplace Chaplains in a chicken hatchery of all places. Young literally walked alongside employees, counseling and praying with them, as they worked their jobs.
"I learned pretty quickly you don't wear a suit to a hatchery," she says, laughing.
Young, 59, considers her main goal as she goes to work each day is to be a refuge for those in need. However, while many traditional chaplains work in hospitals or the military, Young has been able to aid individuals in a variety of industries. Beyond the chicken hatchery, some of Young's most notable assignments have been in hotels, airports, a large car dealership, and even a construction crane distributor.
Young, who lives in Decatur, Alabama, has been working as a chaplain for 11 years. She's taken on assignments all over the state and in the Tennessee Valley. Of all of Young's duties, hotel chaplaincy in particular has opened doors for her to minister to myriad people. She has counseled individuals in financial crisis and unable to pay for their night's stay. While many assignments lend to working with a business's regular employees, the hotel gig gives Young the opportunity to minister to a more transient population.
"It's really fun because most of these employers want their employees to have a salvation experience and they encourage us to share the gospel," Young says. "Of course, you have to be sensitive with that." She says, depending on the situation, she shares appropriate Scripture and relevant advice.
Young says a hotel maintenance worker with unbelievable health issues felt frustrated because he couldn't attend church and grow as a Christian because he always worked on Sundays. Young ministered to the man repeatedly, and one day he surprised her by calling her his pastor — because contact with her amounted to the only fellowship he experienced during the week.
Along with her role as a chaplain, Young leads a busy life at home, with eight children — seven of whom she has adopted. Most of Young's children are now grown and out of the home, but she and her husband still care for one severely disabled child.
"Jenny is great at what she does, both as a chaplain and as a parent," says Ken Phillips, Young's supervisor with Marketplace Ministries. "Most anything she puts her mind to will be accomplished."
"This has been the most exciting time I've spent in ministry in a long time," Young says. "I've found my niche."
The Assemblies of God has other corporate chaplains such as Rebecca Vargas connected with Marketplace Ministries.