Expanding in All Directions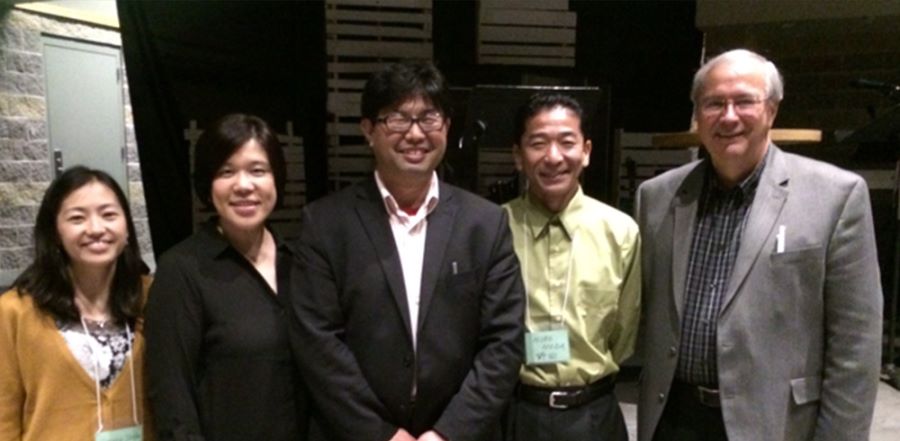 Don't miss any stories. Follow AG News!
As the U.S. becomes more ethnically diverse, so does the American church. In response to the growing immigrant population, the Assemblies of God recently welcomed two new ethnic fellowships.
The U.S. Assemblies of God Office of Ethnic Relations recognized the Caribbean Fellowship in January and the Japanese Fellowship in June, bringing the number of AG ethnic and language fellowships to 22.
The Caribbean Fellowship includes ministers and churches that identify as West Indian, Caribbean, Guyanese, Jamaican, and Trinidadian.
Scott Temple, director of ethnic relations for the Assemblies of God, says providing representation and ministry opportunities for the people groups who are part of the nation is playing a vital role in fulfilling the Great Commission today.
Ethnic and language fellowships connect immigrants with Christians who know their language and culture. They help the Assemblies of God establish and strengthen ethnic churches, build relationships, and provide training. The fellowships also provide a means of representation on the AG General Presbytery and opportunities for ethnic churches to partner with geographic and language districts.
"As our leadership has become more ethnically diverse, so, too, has our membership," Temple says. "Of our 3.1 million adherents in the U.S., more than 42 percent are ethnic minority or immigrant."
Temple says diversity in the AG has grown over the past decade, reflecting the rapidly changing U.S. population. For instance, 10 years ago, just 29 percent of AG U.S. adherents were ethnic minorities. 
According to a Pew Research Center report published in July, the Assemblies of God is the most diverse evangelical denomination in the U.S.
"We have been strengthened by bringing diversity to our governing bodies of the Executive Presbytery and General Presbytery," says George O. Wood, general superintendent of the Assemblies of God. "We must continue to strengthen the multi-ethnic and multi-cultural diversity in our Fellowship."
Samlall Ramphal of Faith Assembly of God in Brooklyn, New York, serves as president of the Caribbean Fellowship. Daisuke Yabuki of Central Assembly of God in Springfield, Missouri, heads the new Japanese Fellowship of the Assemblies of God.