Faith-Based Fostering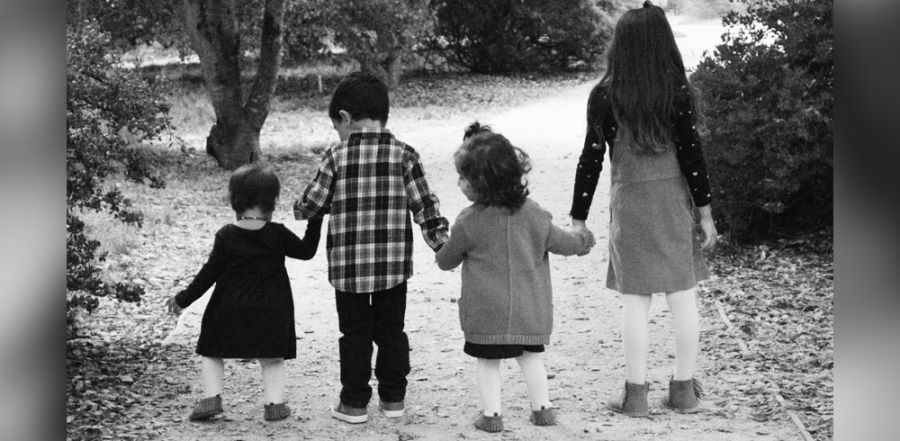 Don't miss any stories. Follow AG News!
Ask Pastor Rick L. Smith where his compassion for foster and parentless children comes from, and he'll tell a century-old story, one that began with his grandfather's painful orphanage odyssey in the wake of 1918's deadly influenza pandemic.
Smith's grandfather, at the time still a toddler and one of five siblings, was placed in an Oklahoma foundlings home; he did not leave until 12 years later, when his just-married, but still teenaged older sister in Texas took custody. That arrangement didn't last long.
"As you can imagine, it did not work well for a newlywed 18-year-old girl to try to parent her 14-year-old brother, so he left and began to live on his own at a very young age," Smith explains.
Even in his later years, Smith's grandfather, who died in 1999, was uncomfortable discussing specifics of that period of his younger life. His grandson suspects the orphanage stay included neglect and abuse.
Smith left behind more than a decade of pastoring Assemblies of God churches to found and direct Pathway Family Services in 2006. While pastoring, he saw the tremendous need for godly foster parents. After a season of prayer and fasting, he decided to fully engage in ministry to care for marginalized youth.
He, along with wife and ministry partner, Jane, plus hundreds of families from multiple, mostly evangelical, Christian churches have done just that over the past 14 years. An estimated 4,000 children, from infants to teenagers, found emergency shelter, short- and long-term foster care, and hundreds of adoptions into forever homes during that span.
Winning approval and contracts from California's child protective service agencies has been an arduous task, but today Pathway Family Services is licensed in Kern, Santa Barbara, San Luis Obispo, Tulare, Riverside and San Bernardino counties. The Bakersfield-headquartered nonprofit is working to gain licenses in Fresno and Kings counties next.
Pathway Family Services families — indeed, every adult living in the proposed foster or shelter home — undergo extensive, multiple background checks. Homes also are inspected for safety, living quarters, and bed space. Applying providers must complete training and state and county certification before being approved to take in their first at-risk child.
"We must make sure we meet all the requirements placed on us by government, but at the same time we are committed to caring for the whole child — physically, emotionally, and spiritually," Smith says. Counties are looking for quality care and Pathway provides that. Agencies gravitate toward Pathway, regardless of whether they agree with the organization's faith-based principles, based in part on the caring for the orphan passage found in James 1:27.
One of Smith's favorite success stories is that of an 11-year-old girl Yury Gomez, who, along with two younger sisters, came into a Pathway foster home about 12 years ago.
"They were sadly typical of a lot of our kids, neglected and abused, with a lot of residual anger, pain, and hurt," Smith recalls. "They came to a family that loved them as their own, and over a period of time went from pain to healing and grief to happiness."
The 11-year-old girl went on to be an A student in high school and earned a scholarship to California State University in Santa Barbara, where she graduated as valedictorian with double majors in sociology and psychology.
Carissa Martinez, a maternity unit registered nurse at a central California hospital, and her police officer husband, Daniel Martinez, became Pathway foster parents in 2016. Carissa says her medical training, along with Daniel's emergency medical technician certification, made them feel especially qualified to welcome special needs children. The couple also had gone on several disaster relief missions abroad.
The couple now have four children, two biological and two fostered: girls ages 5, 2, and 1, plus a boy, 3. The youngest foster daughter came into the home at 8 months, malnourished and with an acute respiratory illness as well as brain bleeds. Her brother also experienced developmental delays.
The Martinezes are working to adopt their newest foster children, but navigating the juvenile court system has proven to be a frustrating, unpredictable emotional roller coaster, Carissa acknowledges.
Still, she says the joy of providing a loving "forever home" for children cast adrift by neglect, abuse, and handicaps beyond their control makes all the difference. Carissa emphasizes that with Pathway, it is not a journey she and Daniel are taking alone.
"For foster care or adoption, it is critical to surround yourself with supportive, helpful people," she says.
Dawn Stone, an elementary schoolteacher, and her pastor husband, Jon, have three sons of their own, ages 17, 20, and 21. With their sons' support, the Stones joined Pathway as short-term, emergency shelter providers for at-risk teens in the Santa Maria area. Although they have only been foster parents for two years, more than 30 children have come into their home, Dawn Stone says.
"Each one has a story that touched our family in a special way," she says. One 14-year-old runaway boy had been living in a tent under a bridge for weeks and sought help to receive medical care. The youth stayed several months with the Stones, recovering his health with regular meals and a warm bed, and willingly accepting his foster parents' invitation to attend church with them. The boy has since moved on, but keeps in touch with the Stones.
"The biggest challenge in fostering teenagers is simply trying to parent a kid without the years of trust and love to fall back on," Stone says. "Not every kid appreciates our efforts, but we've learned to be OK with that."
Pathway also has been embraced by the Assemblies of God SoCal Network, building fostering partnerships with many of the fellowships churches. Pathway has developed a 40-page manual for churches wanting to engage in foster care.