Forgiving, Despite a Lack of Justice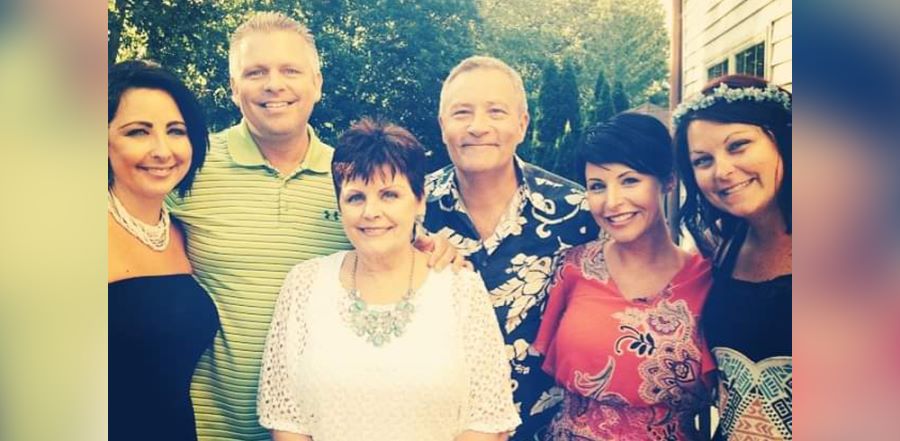 Don't miss any stories. Follow AG News!
Bill A. Peppard thought being shot from 18 inches away with a 12-gauge sawed-off shotgun was part of a nightmare as he slept in the early morning hours of Oct. 27, 1996.

Then he felt the 3-inch hole in the right side of his chest and saw blood streaming onto his bed.

Only the day before, Jennifer, the oldest daughter of Bill and his wife JoAnne, married Joe J. Anderson. Shortly after 5 the next morning, an intruder entered the Peppards' remote 20-acre property in Milford, Michigan, where daughters Jodi, then 18, and Leah, 16, also resided.

"The gunman came into our bedroom, turned on the light, and raised the short-barreled shotgun within arm's length," remembers Peppard, now 69. "The bullet traveled through my flesh, past the wall, and into the front yard."

The 1-ounce lead slug came within an inch of his liver and two inches of his heart. Peppard believes an angel inspired him to lift his arm just before the shotgun blast, preventing certain death.

JoAnne, lying beside her husband, figured she would be shot next. But the gunman left without harming anyone else.

The invader had cut the telephone landline to the house. In an era before cellphones, daughter Jodi warily scampered out of the house into the dark and fog to drive to a neighbor's house 2 miles away to call 911. Leah held towels against the gaping wounds in her father's body in an attempt to save his life.

The delay meant emergency help didn't arrive for nearly 45 minutes. Peppard, bleeding profusely, presumed he would die. But he remained conscious and kept breathing. Emergency medical technicians loaded the wounded patient into an ambulance. Peppard heard one of them declare in the driveway that he would never make it to a hospital in Commerce, about 10 miles away.

Peppard lost seven pints of blood in all. Few people survive being shot at close range with such a weapon.

At the hospital, doctors warned JoAnne that Bill — if he survived his initial operation — would take months to mend and would need multiple follow-up surgeries.

Despite medical predictions that he would stay hospitalized at least six weeks, Peppard walked out of the hospital in 10 days, never to return for another operation.

As dozens of congregants and friends gathered at the hospital immediately after the shooting, some wondered aloud why such a tragedy had occurred. JoAnne assured them God had been in the room. Likewise, afterward — with the shooter still at large — the Peppards received letters from around the nation urging them to move to a safer neighborhood. Again, JoAnne rebuffed them, explaining the family refused to leave their home in fear.

SUSPECT AT LARGE
By the time Peppard returned home, police had accumulated only circumstantial evidence, which prevented an arrest from being made. The Peppards couldn't identify the shooter, who wore a mask and gloves. Oakland County detectives had a suspect in mind: a man who began attending Milford Assembly of God (now known as Hickory Ridge Community Church) soon after Peppard assumed pastoring the Michigan congregation in 1986. Although somewhat of a loner, the unmarried adherent actually became friends with Peppard.

However, in 1989 the churchgoer started manifesting an inappropriate infatuation with JoAnne. He hovered around her in the nursery or kid's church when she had ministry duties there. He even showed up at the nursing home where she worked as a licensed practical nurse, telling her how much he cared for her. JoAnne bluntly let him know she had a good marriage and he should stop bothering her.

The church's men's ministry leader, a board member, and Peppard himself all talked to the man individually about his behavior. When it continued, the trio confronted him in a meeting in the pastor's office.

"He stated I was a horrible husband and a terrible father, and he was going to have JoAnne and Jennifer," Bill remembers. "When I asked what he meant, he said, I will marry them and have them sexually."

Unsurprisingly, the ministry leaders demanded the man leave the church.

"He left the church quietly," Peppard says. "He returned seven years later to murder me."

The suspect only showed up once more in the building — when Peppard returned to the pulpit eight weeks following his near-death experience. Peppard saw the suspect in a pew, just as he declared from the pulpit that he had forgiven the person who shot him.

"I forgave him, but it was a continuing journey," Peppard says. The family experienced much angst the first six months after the assault, huddled together on the living room floor each night as they slept. Bill clutched a fire extinguisher, Jodi a golf club.

Jodi Latocki, now 42, says her dad's survival and miraculous recovery eventually helped her return to the Lord after straying. Sessions with a Christian counselor helped her to process all that had happened.

"The experience taught me the power of forgiveness," says Latocki, who just moved to Florida after serving as children's pastor at Ann Arbor Assembly of God in Michigan for 13 years. "God taught me how much He was involved in the little details of life that we're not aware of."

"God's grace got us through," Bill recalls. "The four of us did a lot of talking."
Peppard says he had no choice but to forgive if he wanted to keep living.

"We wanted justice, but when it didn't happen, we didn't want to be destroyed in the process," he says. "When we let go of unforgiveness, it allows God to work in our lives."

A primary reason police didn't arrest the suspect is that his girlfriend at the time provided an alibi for him at the time of the shooting.

However, nine years later, in 2005, that former girlfriend died from a shotgun blast to the head, along with her then-boyfriend. Her ex-boyfriend — the one for whom he she had provided an alibi — became a primary suspect in the double slaying. Again, police couldn't muster enough conclusive evidence to file charges. The case remains unsolved to this day.

EARLIER PROVIDENCE
Peppard didn't grow up attending church, nor did he plan on becoming a pastor. He started his career in 1979 as a welder for General Motors Truck & Coach. But only 1½ years into the job, he came in contact with a cancer-causing chemical that damaged his lungs. Because of a persistent cough, he visited a physician a year later, and received a diagnosis of obstructive lung disease.

For the next 17 years, Peppard lived with just 39 percent of his normal breathing capacity.

With physically demanding employment off limits, Peppard turned to ministry as a vocation. He already had immersed himself in activities at Milford Assembly of God as a layman. He took classes from Global University and became associate pastor.

In 1986, Peppard became lead pastor at Milford Assembly of God. But his pulmonary disease worsened, and he repeatedly coughed up blood. A lung transplant looked as though it might be the only medical option for better health.

Over the years, Peppard repeatedly sought prayer for healing, but to no avail. He did so again in 1996, only nine months before the shooting. William F. Leach, then superintendent of the AG Michigan District, prayed over him at a ministerial retreat. A few days later, while walking in subzero weather, Peppard realized he didn't strain to breathe.

In retrospect, Peppard realizes if that healing hadn't occurred he would have died from the gunshot wound, which caused a lung and his diaphragm to collapse. After the shooting, a medical test showed he had 139 percent lung capacity compared to men his age and weight.

Rather than shirk from his ministerial calling, Peppard kept on preaching following the murder attempt. He credits JoAnne with keeping their 46-year marriage strong in volatile times.

"We stayed married through all of this because our faith in God grew even stronger," JoAnne says. "I realized it doesn't matter where you go, if you change your name, or if you run and hide, the devil is still everywhere — but God is with us always. When he says I will never leave you or forsake you, He really means it."

Bill, a Michigan native, retired in June after 35 years of pastoring and moved to Punta Gorda, Florida. He spent 19 years at Milford and his last 14 pastoring at Ann Arbor Assembly of God.

Jennifer's husband is a campus pastor of Next Level Church in Fort Myers, Florida. Daughter Leah Joy Shaw is a hair stylist in Greenville, South Carolina.

The chief suspect in the shooting, never charged, died a couple of years ago, in his early 60s with myriad health problems.
Photo: The Peppard family today includes (from left) Jennifer, Greg, Joanne, Bill, Leah, and Jodi.