General Council Prayer Experience is Powerful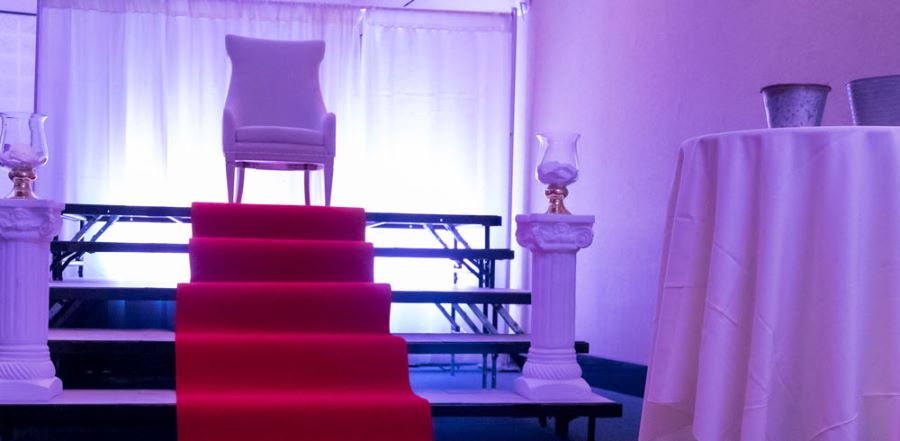 Don't miss any stories. Follow AG News!
ORLANDO, Florida — The 58th General Council Prayer Experience is far more than a quiet place to pray, it is truly an interactive, walk-through prayer experience.

As guests enter the Prayer Experience, located in room 205 of the Orange County Convention Center, there's an immediate sense of God's presence. A self-guided prayer tour, the Prayer Experience features eight stations with placards, which are also available in Spanish, offering a Scripture, explanation, and instruction/response for visitors to interact with.

Jamie Morgan, pastor of Life Church in Williamstown, New Jersey, and a staff of nine volunteers from the church oversee the Prayer Experience. Morgan observes in just a couple of days, hundreds have gone through the Prayer Experience.

"The executive leadership has gone through the Prayer Experience," she observes. "They're modeling for us that prayer needs to be our priority and needs to fuel whatever is going on at General Council."

The very first prayer station guests encounter is called Draw Near (Hebrews 4:16) and is reinforced with a red carpet approach to a white throne — representing God's throne of grace, which people are encouraged to approach in prayer.

The second station is called Anchor of the Soul (Hebrews 6:19) which is illustrated by a large anchor on a stage area surrounded with Bibles in multiple languages. Visitors are encouraged to write on provided cards situations in their lives pulling their eyes from God, then find a promise in one of the Bibles to write on the back of the card, followed by giving thanks to God for always being steadfast in their lives.

More prayer stations follow: He Had Compassion (Matthew 9:36) with 40 images of people in need of prayer; Surrounded (Hebrews 12:1,2) offering over 50 pictures and explanations of the history of the Pentecostal movement; The Church Worldwide (Matthew 9:38) offering a large wooden world map with country summaries; The Church Home (Romans 12:4,5) features a large wooden U.S. map and guidance to think of a minister, leader, or congregation in need of prayer and mark the location on the map; and How is Your Heart (Revelation 2:5) provides opportunity for self-reflection and an area to prayer.

Greater Things (Psalm 126:3) is the final prayer station. The area offers an additional place to pray and provides the opportunity to take communion.

Morgan and her staff not only greet guests and provide explanation to the Prayer Experience, but are available for prayer and to give communion.

On this day, volunteers Iris Delesantro and Nancy Quintana staff the final prayer station.

"This is the first time many have seen something like this, or had this type of experience," says Delesantro.

Quintana observes that people from around the world have gone through the Prayer Experience and almost every one of them have requested prayer for revival — for themselves, their land, their country, interceding for revival for nations and souls.

"It's an honor for us to pray for pastors, missionaries, and youth," Delesantro adds. "But as we're praying we're also being ministered to by God."

For those unable to attend General Council and personally take part in the Prayer Experience, they can take a virtual tour of the Prayer Experience with General Superintendent Doug Clay by clicking here.