Ghanaian Pastor on Mission in New York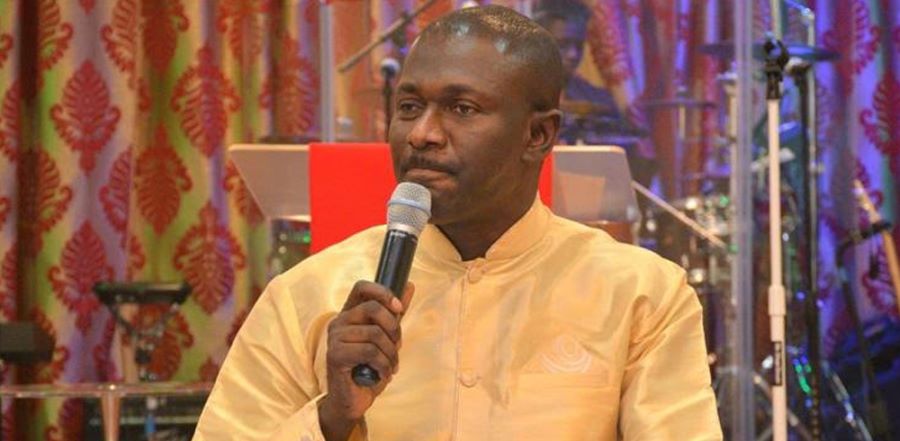 Don't miss any stories. Follow AG News!
Even before God called Mark A. Manu to full-time ministry, the former businessman felt passionate about missions.
"As a church member in Ghana, that's what I loved doing," says the 54-year-old pastor of
Upper Room Assembly of God
in the Bronx. "We went into villages, slept there, and planted churches. I became a pastor out of that."
A buyer and seller of such commodities as sugar and tea in Africa, Manu mixed business with an avocation as a gospel singer.
He later realized he had more interest in the work of God than anything else. Manu's life changed for good in 1991 when the Lord spoke to him during a flight change en route to New York. He had planned to join his uncle and cousins in the land of opportunity. However, prior to boarding a connecting flight, he sensed God telling him to return to Ghana for ministry there.
Once back home, Manu spent two weeks in prayer before enrolling in
Southern Ghana Bible College
. After graduation, he served as a minister of music for five years until finally emigrating to the U.S.
In New York, he became associate pastor of Upper Room, launched in 1998 with 10 charter members. Manu became senior pastor in 2005.
Struggling to get established, the church met in rented space and had only 20 members when he took office. However, two years after purchasing its own building in 2009, Upper Room launched its first mission.
Center of Hope Assembly of God
started with adherents from Upper Room who had been making a 35-minute drive from Yonkers for services.
The youth pastor, Prince P. Agyemang Boateng, became Center of Hope's pastor, with Upper Room paying the church's rent for its first two years and $150 a week for Boateng's travel and other expenses. Manu also helped Boateng, 43, obtain his ministerial credentials from the
New York Ministry Network
.
Center of Hope launched another mission in 2013, when Upper Room started
Shekinah Glory Assembly of God
in South River, New Jersey. Samuel Yeboah, who had been driving more than an hour to lead praise and worship at Upper Room, became the pastor. With average Sunday attendance of 130, Shekinah Glory is almost as big as its mother church.
If everything goes according to plan, Upper Room AG/Brooklyn will start holding services in June. Seven members from the Bronx will go to Brooklyn to help establish the new congregation.
This activity has grown out of Manu training immigrants to pastor churches in the New York area instead of bringing people from Africa.
"We Africans had a program where we brought pastors here to help churches, but they found it difficult to adjust and understand congregations," Manu says. "Instead of planting churches with pastors brought from Africa, I decided to train pastors who understand the system and know the congregations here. It is a smoother transition."
This missions-oriented DNA has been transferred to Center of Hope, which is supporting two missionaries and making plans to soon start its first mission.
Duane P. Durst, superintendent of the New York Ministry Network, calls Manu an exemplary leader who, in addition to his pastoral duties, serves as treasurer of the Ghanaian AG Fellowship.
Durst says over the years the pastor's stable pastoral leadership has developed a small, struggling church into a healthy one.
"Mark has also developed leadership in the church," Durst says. "He gives a lot of thought to what he does before he does it. There's not a lot he has to go back and fix. That yields a healthy congregation."
Another sign of Upper Room's health is its $25,000 investment in a church currently under construction in the northern part of Ghana. That is in addition to its annual missions support of $12,000.