Global University Marks 50 Years of Faithful Ministry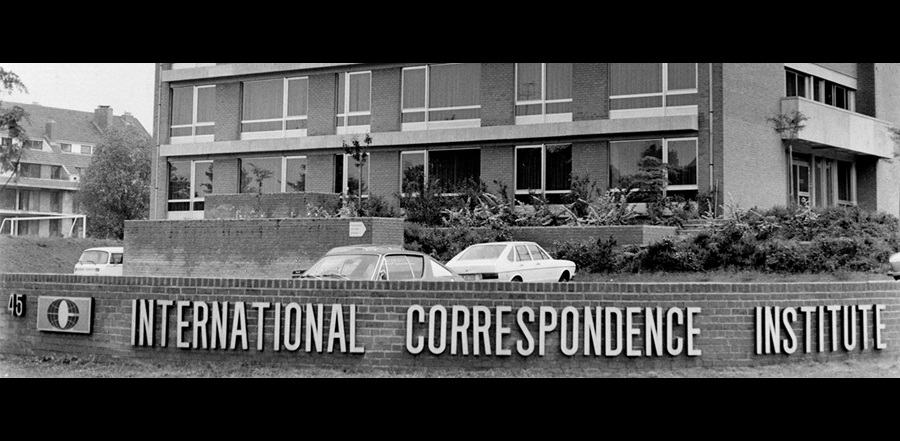 Don't miss any stories. Follow AG News!
This month, Global University is celebrating 50 years since the founding of the International Correspondence Institute (ICI). ICI represents one of the two founding institutions that became Global University. While ICI may exist in name no longer, the mission remains unchanged.
"Go and make disciples of all nations" (Matthew 28:19, NIV). This short passage has defined ICI's existence from its inception. Following in the successful footsteps of the General Council Correspondence School, founded in 1947 and eventually to become Berean School of the Bible (1958), Berean College (1985), then Berean University (1995), ICI was proposed. Envisioned by Dr. George M. Flattery and rooted deeply in world missions, this second distance-learning school would provide evangelism, discipleship, workers' training, and bachelor's degrees to unreached corners of the globe. On Sept. 12, 1967, the International Correspondence Institute was officially launched out of a small office in Springfield, Missouri.
During the next 33 years, ICI would call a handful of places home. In July of 1972, ICI made its first major move. The office was relocated from Springfield, Missouri, to Brussels, Belgium, nearly 4,600 miles away. Only one year later, in 1973, ICI was accredited and began enrolling students at the collegiate level. For 19 years Brussels, Belgium, was home to the growing school and the construction of facilities large enough to support the growing ministry. Despite this expansion, the decision was made in 1991 to relocate 4,400 miles away to Irving, Texas. During the following nine years, the school's name was changed to ICI University (1993), its programs were expanded, and discussions began concerning the merger of ICI and Berean Universities. In 2000, ICI returned to its roots in Springfield with the creation of Global University.
The mission of ICI lives on through Global University. Year after year, the worldwide impact of Global University and its founding partners never ceases to amaze. This year, 2017, is no different as the cumulative numbers speak for themselves. Since 1967, Global University/ICI students, partners, and staff have recorded more than 3.5 million personal decisions for Christ. As of 2017, 225 enrollment locations in more than 166 countries and 126 languages are reaching roughly 500,000 students both directly and indirectly. In just the last 10 years these students have served and contributed to approximately 16,853 new churches globally.
Included in these statistics is a strong undercurrent of passion for the unreached. As Global continues the mission ICI started, new partnerships continue to form as doors that were once closed begin to open. With Global schools in Cuba, India, Burma, and many other once-resistant countries, a great movement is taking place. Through the power of both print and technology, ICI — now Global — stays true to its mission to "reach the lost and train the found, everywhere."
What started as ICI and Berean Universities has become four schools under one roof. The School for Evangelism and Discipleship offers entry-level education for new Christians as they begin their walk with Christ. Berean School of the Bible, an adult continuing education program, continues to be at the forefront for credentialing within the Assemblies of God (AG), with many ministers choosing Global-Berean as their educational source. Global additionally is home to fully accredited undergraduate and graduate schools offering premier degree programs ranging from Associate of Arts to Doctor of Ministry.
More than 50 years of combined history have led to Global University's being what it is today, a premier distance-learning institution for pastors, evangelists, scholars, and students. As Global continues to strive for excellence, new and exciting programs are being added to facilitate an increasingly educated student base. As technology progresses, so does accessibility; it is in this vein that Global still mirrors its predecessor by continuing to develop to reach and serve today's world.
While Global University strives onward, a look to the past reveals how far it has come. What started as a small office in Springfield has reached across thousands of miles and into millions of hearts. Global University is thankful for the vision of the Assemblies of God and George Flattery as it celebrates ICI and the results around the world.