Heading on a Different Journey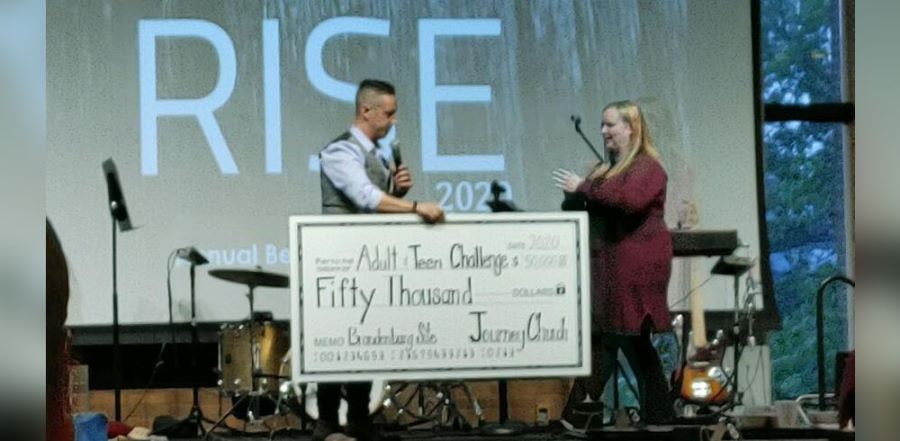 Don't miss any stories. Follow AG News!
Ryan and Tristan Franks moved to Brandenburg, Kentucky, 4½ years ago to pastor Journey Church. Although it had only 50 attendees and a couple of outdated buildings, Franks says he knew that God had more in store for the Assemblies of God church in the small community .
Over the past four years, 250 people have accepted Christ as Savior at Journey Church, $500,000 has been spent on renovations, a Christian school has been established, 1,200 families from the community are fed each month, and missionaries around the world are being supported.
While such developments would leave many pastors ecstatic, Franks, 36, still felt troubled in his soul.
As he looked out over the congregation Sunday after Sunday, he saw a great number of children as well as senior citizens — but few young adults. Journey Church averages 125 children on any given Sunday morning, yet most of their parents don't attend. Franks came to realize the reason for the missing generation: a vast number of grandparents rearing their grandchildren. As he explored the situation further, Franks became aware of something massively wrong in the town 45 miles southwest of Louisville.
Brandenburg is plagued with various forms of substance abuse, most often methamphetamines and marijuana.
One Sunday morning, Franks asked congregants to raise their hands if they, or an immediate family member, had been affected by substance abuse and addiction.
Every person raised a hand.
At that moment, the pastor scrubbed the existing vision he had for Journey Church. Instead of big holiday productions as before, the church began concentrating on personal transformations.
Burdened to see families restored, Franks started praying about building a drug rehabilitation center. He reached out to Julie M. Duvall, CEO of Kentucky Adult & Teen Challenge since 2011. Duvall, 39, had been praying for short-term rehabilitation facilities to be opened around the Bluegrass State. One year after their initial conversation — after Franks had conducted thorough research — he formulated a plan and presented it to Duvall.
At the 2018 Kentucky Ministry Network Council, Franks told Duvall if Kentucky Adult & Teen Challenge would match a $50,000 pledge from Journey, the church would donate the needed land at its Brandenburg campus and create a short-term women's crisis center. With a verbal commitment, Duvall agreed.
At the 2020 Kentucky Adult & Teen Challenge annual banquet in November, Franks presented Duvall with a check for the promised $50,000. The money came from 50 individual Journey Church families pledging to give $25 a week toward the project for a year. Groundbreaking is expected next March, with an October 2021 target date to open.
"Adult & Teen Challenge is a gift to our nation, our state, and our town," Franks says.
Duvall says the Brandenburg facility will house 10 women in a five-week residential program. Franks is hopeful of the ripple effect that could occur in restoring the lives of families disrupted by the heartbreak and devastation of substance abuse.