High on the Lord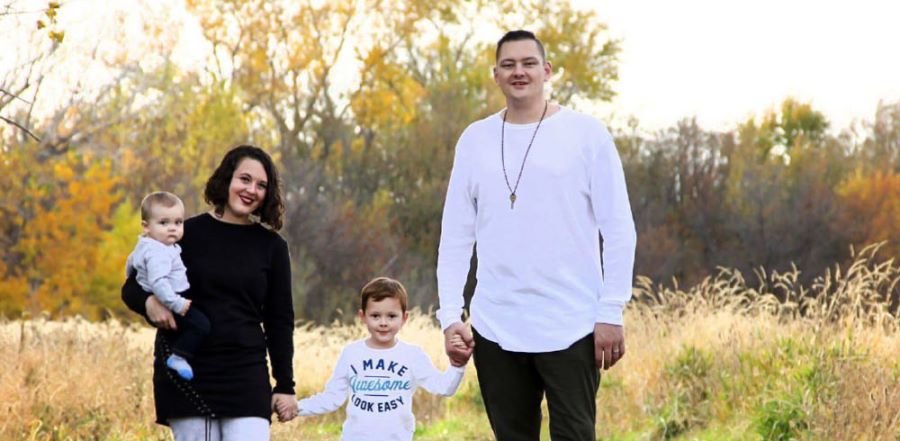 Don't miss any stories. Follow AG News!
To appreciate Jordan M. Hodges' sin-to-forgiveness story and why he became a pastor, it helps to first know how he became a Christian.
His most unlikely journey from druggie to pastor came to be during incarceration.
At just 19, Hodges sat in jail, serving an almost two-year sentence for selling and using methamphetamines. While behind bars, Hodges listened to a pastor share the good news. He made a life-changing conversion, turned his back on drug addiction and opened his arms to the redeeming grace and forgiveness of Jesus.
Today, Hodges is lead pastor at the downtown campus of Christian Faith Center, an Assemblies of God congregation in Nampa, Idaho — the part of the city where Hodges grew up.
"God has given him a new life," says Monty R. Sears, senior pastor at the main campus of Christian Faith Center and longtime mentor to Hodges. "He gave him a fresh start."
When Hodges was just 16, two years after his parents divorced, he began smoking dope. Then he began selling small bags of marijuana in high school.
"I realized not everybody in high school had 50 bucks, but they had five," Hodges says.
Soon, smoking dope advanced to using ecstasy and meth. Sometimes he'd inject as much as $1,000 of meth a day. To support his addiction, Hodges moved large amounts of drugs for gangs. Late one night while high on meth, the 6-foot-8 Hodges began pounding on a residential front door demanding entry. The frightened family inside called police.
"I was so messed up I went to the wrong house," Hodges says. "Strung out, I was a raging lunatic."
Officers shouted for Hodges to get on his knees. He saw laser beams from the guns aimed at him. Panicked and high on drugs, Hodges suffered a cardiac issue before police could pump his stomach.
"They didn't take me to jail," he says. "They took me to the hospital."
Hodges went to prison after being convicted of delivering of two ounces of meth, worth about $7,000.
As Christians came to talk to him in Jesus while confined, Hodges had a Saul-to-Paul encounter, leaving behind the demonic occult influences of his past.
"I remember sitting in my jail cell and I'd just cry as the presence of God came over me," Hodges says.
Now, Hodges, who turns 30 on April 19, is part of the six campuses of Christian Faith Center, which draw 1,500 weekly attendees. The spiritual hunger exhibited by Hodges impressed Sears.
"It's one of the most amazing life changes I have ever heard of in my entire life," says Sears, who has experience helping troubled military veterans to find a safe spiritual haven.
Impressed by Hodges' commitment, Sears initially offered him an office job at the church, licking stamps and mailing letters, plus doing janitorial work. Hodges, supported by his wife, Amanda, continued to seek God, and felt a pastoral tug.
Almost six years ago, Hodges says God called him to plant a church in north Nampa, the same area where he dealt drugs.
"I lived in hell for several years of my life, and I think that just made the bondage that people live in on a day-to-day basis so much more real to me," Hodges says.
"Jordan is a walking, living miracle," Sears says. "God has given him a fresh start."