Hurricane Aftermath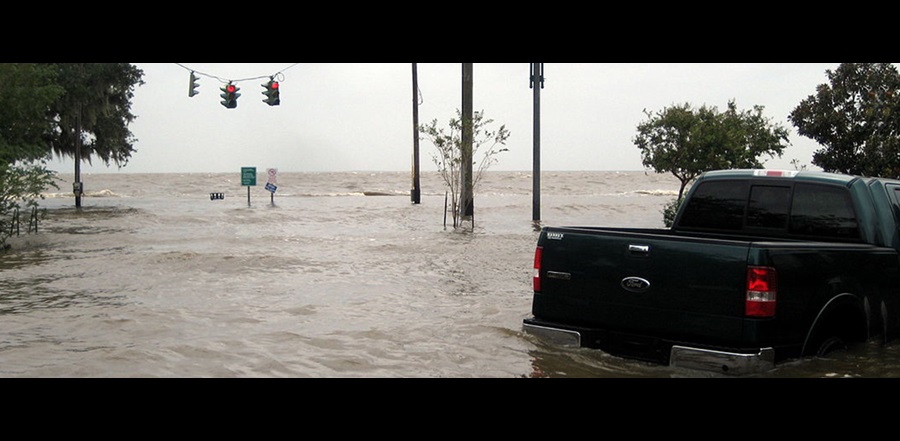 Don't miss any stories. Follow AG News!
The first two families — 15 people — arrived at Houston's Lindale Assembly of God shelter Aug. 27 in the bed of a dump truck. Two days later, the church was housing 130.
Hurricane Harvey impacted a vast swath of the Assemblies of God South Texas District, which includes Houston, running from Corpus Christi to the Texas/Louisiana border and west to San Antonio. An estimated 40 percent of South Texas' 298 AG churches sustained damage, says Shane Klinkerman, the district's disaster relief coordinator and pastor of First Assembly of God of La Porte.
Lindale AG, which sustained only minor roof leaks and never lost power, joined several South Texas AG churches sheltering evacuees, including Silsbee First Assembly, Dayspring Church in Santa Fe, and MercyGate Church in Mont Belvieu. The storm destroyed the worship center of Hi-Way Tabernacle in Cleveland, which took on three feet of water, but the next day took in 250 evacuees in the church gym. Family Life Assembly of God in Katy, which sustained wind damage, sent two U-Haul trucks of supplies to more direly affected areas.
"These churches have their own issues they're dealing with, but in the time of crisis, they're becoming the answer to somebody else's prayer," says Tim R. Barker, superintendent of the AG South Texas District, the office of which also flooded. "This is when you really see the good in people across racial, ethnic, and denominational lines. At this point, you just go to people in need and be the hands and feet of Jesus."
San Antonio churches are working in Rockport and Corpus Christi. Adult and Teen Challenge of Texas also is physically assisting affected churches, Barker says.
"This has really been overwhelming, and we're just now discovering so many areas in need that have been so isolated," Barker says. "We'll be months assessing the recovery and rebuilding process."
The district opened Hill Country Camp to Rockport evacuees before Harvey's Texas landfall. Convoy of Hope was on the ground in the Corpus Christi area within hours of Harvey coming ashore, Barker says.
The damage didn't end with the storm's exit north. Abundant Life, an AG church in Wharton, had remained dry, surviving the record 50-inch deluge, and planned to open as a feeding area Aug. 31. But the day before the Colorado River overflowed, flooding the church.
Barker and Klinkerman report receiving phone calls from representatives of AG churches around the country with offers to help South Texas churches rebuild. The Alabama District, for example, called Barker to say an 18-wheeler loaded with supplies was en route to Houston. Klinkerman says congregations aren't just committing to financial help, but also to send teams down to work. Mississippi District officials called to propose partnering with churches to provide repairs and then going out to help the community.
Chi Alpha Campus Ministries chapters, among them University of Texas at San Antonio, the University of Houston, Texas A&M Corpus Christi, Rice University, and Sam Houston State University in Huntsville, assisted with shelters and distribution throughout the district, Barker notes.
Helping others amid natural disasters is nothing new to many AG churches. Following Tropical Storm Allison in 2001, which deluged Houston with almost 40 inches of rain, Lindale AG mobilized to restore 18 damaged homes, according to Randy C. Meeks, Lindale's pastor. Less than two weeks after receiving certification as a Red Cross shelter, Hurricane Katrina slammed the Louisiana and Mississippi coasts, sending waves of evacuees into Houston.
Since then, Lindale AG has provided shelter and a distribution point for the community for relief and aid work following hurricanes Ike and Rita as well. The Department of Homeland Security recognized Lindale as the top church shelter serving the people of Katrina, Meeks says. The recognition stemmed from the church's willingness and ability to take in special needs children and families.
Lindale didn't lose power of have rising water during any of the storms.
"We've been very, very blessed, and it's made it possible for us to do this," Meeks says. "We know it's God."
SERVING THE EVACUEES
Among AG clergy ministering to colossal needs are Korista Lewis, lead pastor of VillageHouston, and her husband, Ryan Beaty, the church's founding pastor and executive director of Sanctuary Network. Each served 12-hour overnight shifts at the George R. Brown Convention Center Red Cross shelter near downtown Houston, where some 10,000 evacuees took shelter. Lewis' task involved connecting with law enforcement to find missing persons and reconnect family members and groups. Beaty worked triage and medical support — spiritual care for those coming in ambulances and the medical professionals treating them.
Lewis says that social media, cellphones, and personal networks were the main tools used to reunite loved ones in shelters that popped up sometimes overnight in the region. Lewis cited cases she assisted resolving, such as the man without a cellphone who got separated from his sister during the evacuation. The sister used a stranger's phone to tell the brother she was safe.
In another instance, Lewis reunited two elderly men and their daytime caregiver. All three had been flooded out. After locating the men, the caregiver took them elsewhere.
"The majority of people we were dealing with, it was that their family didn't know where they were," Lewis says. "A lot of people got out with barely anything — no cellphone charger, or their cellphone broke, or no phone."
Beaty says that his work in medical triage involved helping people receive attention from a nurse or doctor for everything from sprained ankles to violent illnesses. An added complication was that many on antipsychotic pharmaceuticals did not have their medications. Beaty represented the only clergy in the area. He saw a few violent outbursts, but police maintained order and peace.
"As people were sick and injured, I was praying with them," Beaty says. He also provided care for doctors and nurses. "There were a lot of young doctors and nurses and some medical students, overwhelmed."
Beaty says hardly anyone he connected with blamed God for the circumstances.
"With the exception of one person, everybody I spoke to said It's all just stuff. I'm thankful for my life," Beaty says. "It was incredible to watch Houstonians helping each other."