Jewish Resource Ministry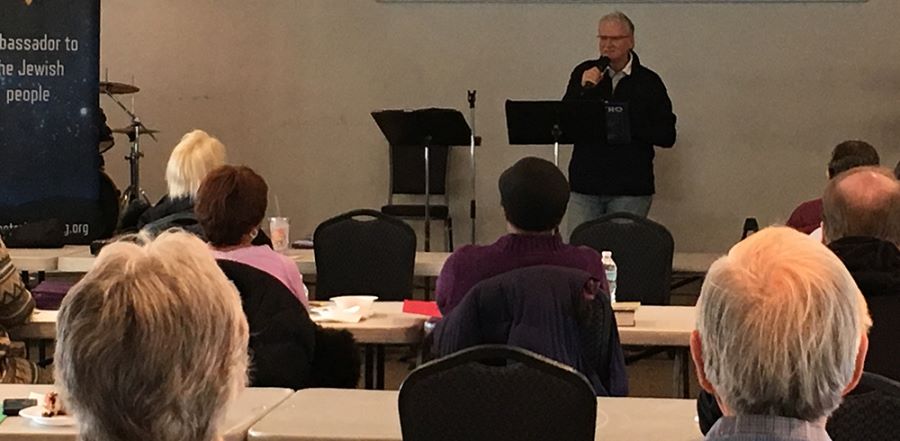 Don't miss any stories. Follow AG News!
Messianic Jew Felix Halpern served as vice president of a precious metals company in New York City, working daily among Orthodox Jews, when he sensed God's call to give up his career and enter full-time ministry to the Jewish community.
"I was making a lot of money as the world would look at it," says Halpern, 66. "At 45 years old I had an encounter with God right on the street." Halpern says God told him to resign his position and liquidate his retirement and savings so that He could teach him a new level of faith.
With the consent of his wife, Bonnie, 62, Halpern gave up his 25-year career and felt led to teach a class on Israel, the Church, and the last days at the Assemblies of God church they attended in Wayne, New Jersey. From that class a messianic congregation developed, which Halpern led for 20 years. That laid the foundation for
Metro Jewish Resources
, the ministry the Halperns founded four years ago that creates resources to help churches build bridges with the Jewish community.
"We equip the Church to proclaim the gospel of Yeshua, Jesus, in an inoffensive way to Jewish people, with friendship and love, so that walls begin to come down," Halpern says. "We want to help fulfill the mandate of the Church to reach Jewish people."
The Halperns, U.S. missionaries with
Intercultural Ministries
serving in the
New Jersey District
, create books and manuals with titles such as
Meet the Jewish Messiah
and
One New Man
. They also assist congregations in hosting film festivals featuring works on Holocaust remembrance, Jewish history, and Israel's independence. The events help Christians see history through Jewish eyes, and present opportunities for Jewish outreach.
Halpern's own father accepted Jesus as Messiah during the Holocaust of World War II, when everyone else in Halpern's paternal line was killed. His father escaped with the help of Christians in the Dutch underground. In those days, Halpern says, Jews who converted to Christianity were encouraged to forget their past. Part of Halpern's journey has been to recover his "Jewish eyes" as he serves his own people.
To this day, many Jews see Christianity as a religion that betrayed their people and committed various atrocities over the centuries.
"The process of a Jewish person coming to faith is much more prolonged than for a non-Jewish person," says Halpern. "There are a lot more cultural barriers to overcome. If we can get a church to understand the process of farming the soil of their hearts, and release their people to be equipped to be significantly effective, we would see more and more Jewish people come to faith."
The Halperns hold seminars in local churches to teach people effective approaches to Jewish evangelism. They also have raised up several missionary associates that have built relationships in AG churches.
Lead Pastor Spencer A. Click recently invited Halpern to hold a Jewish evangelism training at
Calvary Lighthouse
in Lakewood, New Jersey. Lakewood is home to the largest population of Orthodox Jews in the U.S. outside of Brooklyn.
"Felix and his team have been helpful in starting the conversation about different strategies to make inroads into the Jewish community to have opportunities to share the gospel," says Click, 42.
Recently, an Orthodox man who wanted out of the faith contacted the church via its website.
"Felix has been helpful in understanding the depth of the work that has to happen," Click says. "As we build relationships, it will open doors of opportunity to really reach that community."