Keeping Up with Changes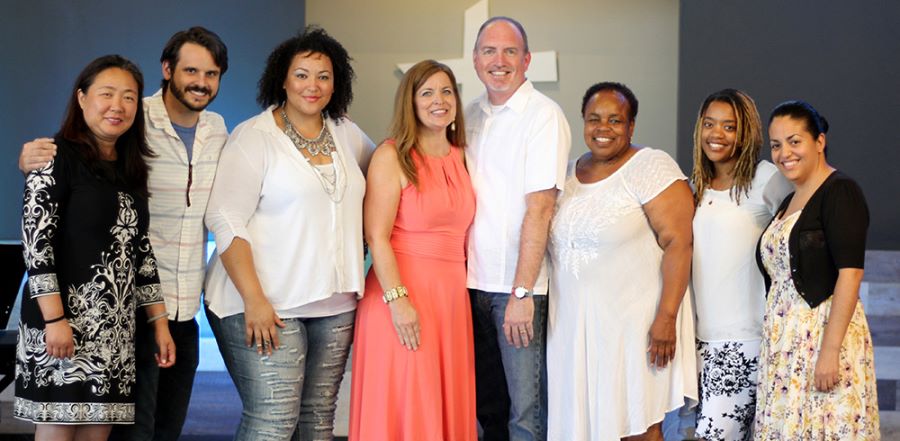 Don't miss any stories. Follow AG News!
Loren R. Hicks went through the Acts 2 Journey in 2012 in an effort to reinvent Faith Tabernacle, the West Los Angeles church where he became lead pastor in 2005. Hicks needed a plan to attract newcomers to the congregation of 90 mostly elderly attendees that started in 1924.
The AGTrust Church Transformation Initiative, then facilitated by national consultant Ron McManus, helped Hicks set a new course, not just for the church, but for him, too.
"God needed to change me," Hicks recalls. "God wanted to grow me as a leader."

Subsequently, with a dozen key church leaders, Hicks formulated a shared vision that resulted in a healthier congregation. Faith Tabernacle became more outward focused in evangelizing the lost and started expanding missions giving. Attendance increased.
Today, Faith Tabernacle is a strong multiethnic congregation that averages 220 attendees, nearly three times the number as before the Acts 2 Journey five years ago. People representing more than 30 nationalities attend, including international students and visiting professors from University of California, Los Angeles. Hicks is a good fit as pastor in the community. He spent six years as a Chi Alpha Campus Ministries missionary at UCLA.
The church is located in an expensive neighborhood, even for Southern California, with a high turnover rate among the white-collar young professionals and high-tech company employees. Residents tend to rent rather than buy a house.
Because of the changing community, Hicks, who is a SoCal Network executive presbyter, sensed the church had lost momentum, and he decided to go through the four Acts 2 cohorts again in 2016, this time with Assemblies of God Assistant General Superintendent Alton Garrison directing the sessions. Hicks, who holds a master's degree in religion from Vanguard University, brought a new team last year.
Consequently, activities on tap for the next three years include launching a Spanish-language service, creating ministries for divorced and single people, and scheduling cultural celebrations to help ethnic minorities to feel more welcome.
"It's important to keep retraining because leaders in the church have changed," says Hicks, whose wife, Linda, serves as administrative and children's pastor at the church. "It's easy to become complacent, but we can't because the community is always changing."
Hicks, who is white, makes it a priority to surround himself with diverse lay leaders. Faith Tabernacle's six-member board includes natives of Brazil, Jamaica, Puerto Rico, and a Mexican-American. Four staff members also are ethnic minorities.
Samuel Peña finished a three-year term on the board in January. He remembers being captivated with Faith Tabernacle the first time he and his wife, Jiyoo, visited in 2012.
"What really stood out was the diversity as soon as we walked in," says the Hispanic Peña, whose wife is Korean. "We saw blacks, whites, Asians — a group of diverse Christians gathered to worship."
The mixture of gospel and contemporary music styles of worship pastor Micayla De Ette Burnes also impressed the Peñas, as did the practical and convicting sermon preached by Hicks. Peña, 35, is dean of students at Paramount High School, the largest high school in California, and a doctoral student at the University of Southern California.
IMAGE - The diversified staff of Faith Tabernacle.